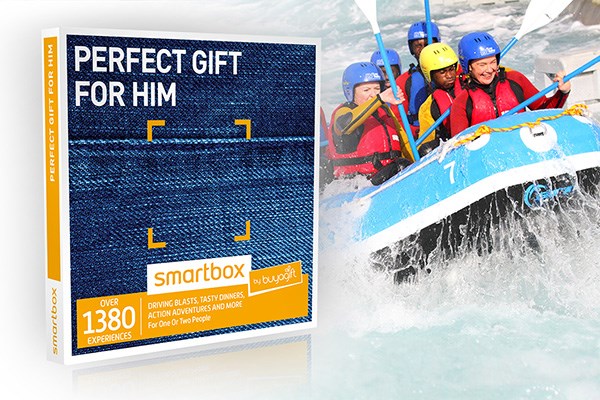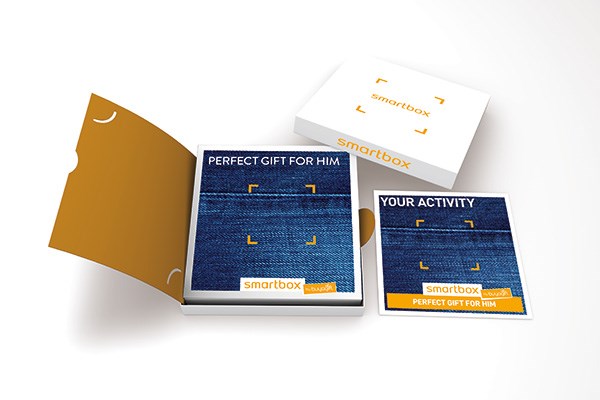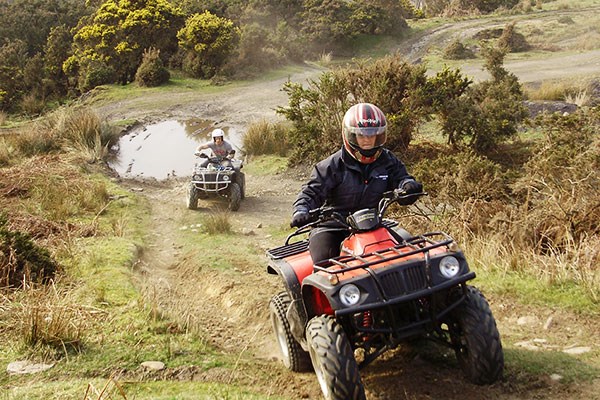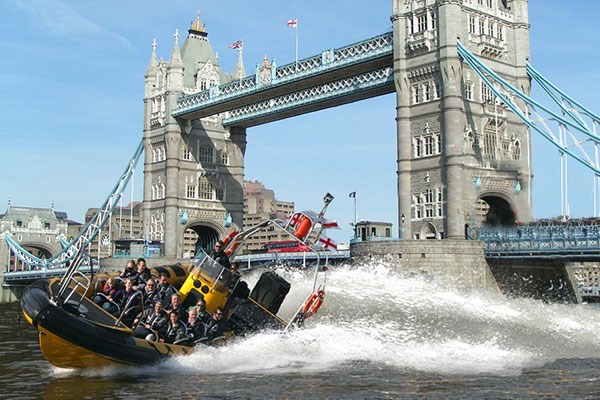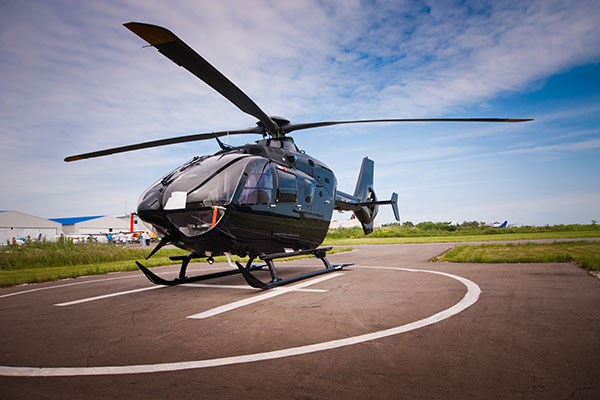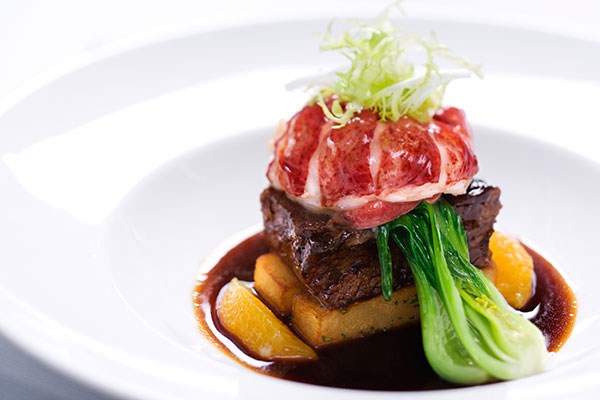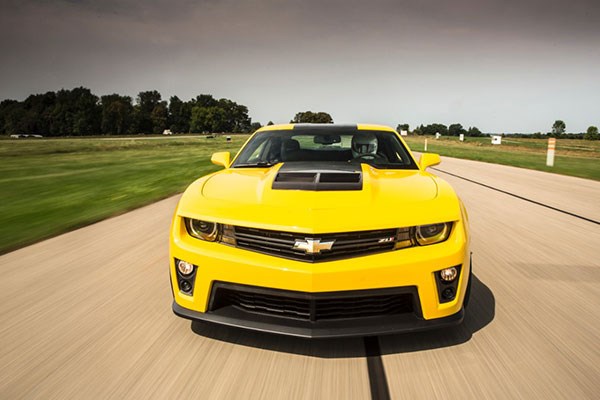 Perfect Gift for Him - Smartbox by Buyagift
Product code: 11459848
4.5 out of 5 (based on 3892 reviews)
Write a review »
Over 1380 Experiences - Perfect Gift for Him

Driving Blasts, Tasty Dinners & Action Adventures

Valid for 24 Months
How it works
Hundreds of experiences in every Smartbox handpicked from Buyagift's fantastic range.
Includes a beautiful presentation box with a detailed booklet of the experiences included.
Give the gift of choice allowing the recipient to book their chosen experience.
Summary
Abandon the oversized coffee mugs or the overpriced aftershaves and give the special man in your life an exciting and unique gift and give him an experience he'll never forget! We've hand-picked the finest selection of over 1000 Tasty Treat, Driving Blast and Adrenaline Adventure experiences to create the perfect gift for any man. Featuring everything from zorbing to supercar driving, gourmet dinners to overnight glamping breaks, we've collected a spectacular selection of experiences to suit every taste, available at venues UK wide. Your voucher is also fully exchangeable so you will have the flexibility to exchange it for something to suit his tastes.
Fine Print
What's included?
This voucher includes a selection of over 1000 tasty treats, driving blasts and adrenaline adventures for either one or two people
Any restrictions?
This voucher is valid for 24 months
Your voucher is fully exchangeable
You will be able to select your chosen experience after purchasing
What do I need to know?
All dates are subject to availability
Restrictions may apply and vary from experience to experience
Please note the list of participating venues is subject to change
Experiences available within this choice voucher
Filter Products:
Half Day Surfing

Multiple Locations

(1)

more info »

Adrenaline Triple Whammy

South Yorkshire - Rotherham

(19)

more info »

Overnight Glamping Break at Greenway Touring and Glamping Park

Shropshire - Nr Craven Arms

(12)

more info »

Three Course Dinner and Wine For Two at Letchworth Hall

Hertfordshire - Letchworth Garden City

(2)

more info »

Introductory Wakeboarding Experience in Brighton

East Sussex - Brighton

(1)

more info »

Adventure Tubing and Cliff Jumping in Scotland

Lothian - Perth

more info »

Half Day Kayaking Experience

County Durham - Ebchester

more info »

Archery Experience in Bedfordshire

Bedfordshire - Riseley

(4)

more info »

One Night Camping Break at Langstone Manor

Devon - Tavistock

(9)

more info »

Two Hour Land Yachting Experience for Two

Kent - Greatstone Beach

(25)

more info »

Family Tour of Wembley Stadium

Greater London - Brent

(45)

more info »

The Full Ted Service Grooming Experience for One

Multiple Locations

(25)

more info »

One Hour Hovercraft Flight

Leicestershire - Lutterworth

(12)

more info »

Three Course Dinner with Prosecco for Two at Prezzo, Belfast

County Antrim - Belfast

(1)

more info »

Indoor Surfing Experience for One

Bedfordshire - Milton Ernest

(12)

more info »

Harness Zorbing for Two at Manchester South

Cheshire - Macclesfield

(1)

more info »

Windsurfing Taster Session in Gwynedd

Gwynedd - Bala

more info »

Three Course Dinner with Prosecco for Two at Prezzo, Haywards Heath

West Sussex - Haywards Heath

(1)

more info »

Introduction to Flyboarding Experience - 15 Minutes

Lincolnshire - Tattershall

(13)

more info »

Abseiling Experience

West Sussex - East Grinstead

(4)

more info »

Bumblebee Experience - Camaro ZL1 Driving Blast

Multiple Locations

(4)

more info »

Three Course Dinner with Prosecco for Two at Prezzo, Hornchurch

Essex - Barking & Dagenham

(2)

more info »

Chilford Hall Afternoon Tea Vineyard Tour and Tasting for Two in Cambridgeshire

Cambridgeshire - Cambridge

(116)

more info »

White Water Rafting for One at Lee Valley - Weekdays

Hertfordshire - Enfield

more info »

Jet Viper Powerboat Blast for Two

Hampshire - Southampton

(6)

more info »

High Speed Passenger Ride (UK Wide)

Multiple Locations

(10)

more info »

Gangster Tour of London for Two

Greater London - Tower Hamlets

(22)

more info »

Three Course Dinner with Prosecco for Two at Prezzo, Preston

Lancashire - Preston

(1)

more info »

One Night Camping Break at Townsend Touring Park

Herefordshire - Leominster

(8)

more info »

Three Course Dinner with Prosecco for Two at Prezzo, Reigate

Surrey - Reigate

(1)

more info »

Three Course Dinner with Prosecco for Two at Prezzo, Torquay

Devon - Torquay

(3)

more info »

Helicopter Buzz Flight for One

Multiple Locations

(19)

more info »

Three Course Dinner with Prosecco for Two at Prezzo, Wokingham Broad Street

Berkshire - Wokingham

(1)

more info »

4x4 Off Road Driving Experience

Kent - West Malling

(10)

more info »

Three Course Dinner with Prosecco for Two at Prezzo, Cockfosters

Greater London - Barnet

(1)

more info »

Clay Pigeon Shooting Experience in Dorset

Dorset - Blandford

more info »

Champagne Afternoon Tea for Two at Ambassadors Bloomsbury

Greater London - Westminster

(9)

more info »

Three Course Dinner with Prosecco for Two at Prezzo, Hertford

Hertfordshire - Hertford

(1)

more info »

Truffle Making Workshop for One

Greater London - Lambeth

(3)

more info »

Bungee Jump in Berkshire

Berkshire - Maidenhead

more info »

Three Course Dinner with Wine at Prezzo, Arundel

West Sussex - Arundel

(4)

more info »

Three Course Dinner with Wine for Two at Prezzo, Chislehurst

Kent - Bromley

(2)

more info »

Offshore Powerboat Taster Session

Hampshire - Southampton

(4)

more info »

Bungee Jump in Greater Manchester

Greater Manchester - Salford

more info »

Three Course Dinner with Wine for Two at Prezzo, Glasshouse Street

Greater London - Westminster

(3)

more info »

Bungee Jump in Brighton

East Sussex - Brighton

more info »

Three Course Dinner with Wine for Two at Prezzo, Broadstairs

Kent - Broadstairs

(2)

more info »

Jet Ski Experience

Multiple Locations

(16)

more info »

Introductory Clay Pigeon Shooting in Dalry (Scotland)

Dumfries and Galloway - Dalry

more info »

Three Course Dinner with Wine for Two at Prezzo, Eastleigh

Hampshire - Eastleigh

(2)

more info »

Introductory Clay Pigeon Shooting in Fife (Scotland)

Fife - Kirkcaldy

more info »

Harness Zorbing for Two at London South

Surrey - Croydon

(1)

more info »

Holmfirth Afternoon Tea Vineyard Tour and Tasting for Two in Yorkshire

West Yorkshire - Holmfirth

(93)

more info »

Ice Climbing in Manchester

Greater Manchester - Manchester

more info »

Three Course Dinner with Wine for Two at Prezzo, Leeds White Rose

West Yorkshire - Leeds

(1)

more info »

Scuba Diving Experience for Two in Ipswich

Suffolk - Ipswich

more info »

Adult Wimbledon Tennis Tour for Two

Greater London - Merton

(110)

more info »

White Water Rafting Thrill in Clwyd

Clwyd - Llangollen

more info »

Three Course Dinner with Wine for Two at Prezzo, Rugby

Northamptonshire - Rugby

(2)

more info »

Champagne Afternoon Tea for Two at The Greenway

Gloucestershire - Shurdington

(4)

more info »

Scuba Diving Experience for Two in Sheffield

Multiple Locations

more info »

Family Tour of Stamford Bridge

Greater London - Hammersmith & Fulham

(15)

more info »

Three Course Dinner with Wine for Two at Prezzo, Sevenoaks

Kent - Sevenoaks

(2)

more info »

Three Course Dinner with Wine for Two at Prezzo, Uxbridge

Greater London - Hillingdon

(1)

more info »

Three Course Dinner with Wine for Two at Prezzo, Wandsworth

Greater London - Wandsworth

(1)

more info »

Self-Guided Cycle Tour for Two

Cumbria - Windermere

(4)

more info »

Three Course Dinner with Wine for Two at Prezzo, Witham

Essex - Witham

(1)

more info »

Carr Taylor Wines Vineyard Tour and Tasting in Hastings with Lunch for Two

East Sussex - Hastings

(17)

more info »

Three Course Dinner with Prosecco for Two at Prezzo, Winchester

Hampshire - Winchester

(2)

more info »

Three Course Dinner with Wine for Two at Prezzo, Milton Keynes

Buckinghamshire - Milton Keynes

(3)

more info »

Three Course Dinner with Prosecco for Two at Prezzo, Farnham

Surrey - Farnham

(2)

more info »

Champagne Afternoon Tea at Sinah Warren Hotel

Hampshire - Hayling Island

(3)

more info »

Three Course Dinner with Wine for Two at Prezzo, Tenterden

Kent - Tenterden

(4)

more info »

One Night Glamping Break at Whitehill Country Park

Devon - Paignton

(6)

more info »

Three Course Dinner with Prosecco for Two at Prezzo, Chelmsford

Essex - Chelmsford

(2)

more info »

Three Course Dinner with Prosecco for Two at Prezzo, Chelmsford Baddow Road

Essex - Chelmsford

(1)

more info »

Three Course Dinner with Prosecco for Two at Prezzo, Gainsborough

Lincolnshire - Gainsborough

(1)

more info »

Three Course Dinner with Prosecco for Two at Prezzo, Marlborough

Wiltshire - Marlborough

(1)

more info »

Three Course Dinner with Wine at Prezzo, Cardiff St Mary Street

Glamorganshire - Cardiff

(1)

more info »

Three Course Dinner with Wine at Prezzo, Chingford

Greater London - Enfield

(2)

more info »

Three Course Dinner with Wine for Two at Prezzo, Haymarket

Greater London - Westminster

(1)

more info »

Three Course Dinner with Wine for Two at Prezzo, New Brighton

Merseyside - Wirral

(1)

more info »

Three Course Dinner with Wine for Two at Prezzo, Ripon

North Yorkshire - Ripon

(2)

more info »

Three Course Dinner with Wine for Two at Prezzo, Sheffield Ecclesall Road

South Yorkshire - Sheffield

(3)

more info »

Three Course Dinner with Wine for Two at Prezzo, Woodbridge

Suffolk - Woodbridge

(1)

more info »

Three Course Dinner with Wine for Two at Prezzo, Port Solent

Hampshire - Portsmouth

(5)

more info »

Three Course Dinner with Wine for Two at Prezzo, Nottingham - Low Pavement

Nottinghamshire - Nottingham

(4)

more info »

Three Course Dinner with Prosecco for Two at Prezzo, Clacton on Sea

Essex - Clacton-on-Sea

(1)

more info »

Three Course Dinner with Prosecco for Two at Prezzo, Leatherhead

Surrey - Leatherhead

(2)

more info »

Extended Thames RIB Experience (Adult)

Greater London - Westminster

(56)

more info »

One Night Camping Break at Woodovis Park

Devon - Tavistock

(3)

more info »

Three Course Dinner with Wine for Two at Prezzo, Leicester

Leicestershire - Leicester

(3)

more info »

Wine Tasting Evening for Two

Multiple Locations

(60)

more info »

Three Course Dinner with Wine for Two at Prezzo, Hitchin

Hertfordshire - Hitchin

(1)

more info »

30 Minute Golf Lesson with a PGA Professional and includes a £5 voucher

Multiple Locations

(3)

more info »

Champagne Afternoon tea for two at Lythe Hill Hotel in Surrey

Surrey - Haslemere

(7)

more info »

Wroxeter Roman Afternoon Tea Vineyard Tour and Tasting for Two in Shropshire

Shropshire - Shrewsbury

(64)

more info »

The Rubens at the Palace Afternoon Tea for Two

Central London - Westminster

(106)

more info »

Sushi Making Class for One

Multiple Locations

(5)

more info »

Afternoon Tea for Two at Oakley Hall Hotel

Hampshire - Basingstoke

(131)

more info »

Street Food Experience for Two - 30 minute cookery lesson at L'atelier des Chefs

Multiple Locations

(2)

more info »

Traditional Tea for two at Cringletie House

Scottish Borders - Peebles

(12)

more info »

Three Course Dinner with Wine for Two at Prezzo, Kettering

Northamptonshire - Kettering

(2)

more info »

Afternoon Tea for Two at Ston Easton Park

Somerset - Ston Easton

(6)

more info »

Paintballing for Eight

Berkshire - White Waltham

more info »

Half Day Surfing in Devon

Devon - Woolacombe

more info »

Llama Trekking with Cream Tea for One

Devon - Sidmouth

(3)

more info »

Half Day Surfing in Swansea

Dyfed - Swansea

more info »

Extended Segway Rally Anytime for One in Alexandra Palace

Greater London - Enfield

more info »

Tea Tasting For One with Master Tea Blender Alex Probyn

Multiple Locations

(1)

more info »

Laithwaites Wine Tasting Evening for Two

Multiple Locations

(18)

more info »

Half Day Surfing in Fanore

County Clare - Fanore

more info »

Paintballing for Eight in Devon

Devon - Longdown

more info »

Three Course Dinner with Prosecco for Two at Prezzo, Braintree

Essex - Braintree

(1)

more info »

Paintballing for Eight in Dundee

Angus - Edzell

more info »

Afternoon Champagne Tea for Two at The Ickworth Hotel

Suffolk - Bury St Edmunds

(12)

more info »

Paintballing for Eight

Buckinghamshire - Barton Hartshorn

more info »

Paintballing for Eight in Cambridgeshire

Cambridgeshire - Royston

more info »

Owl Encounter in Derbyshire

Derbyshire - Risley

(9)

more info »

Paintballing for Eight

South Yorkshire - Wakefield

more info »

Adult Entrance for Two to The Eden Project

Cornwall - Bodelva

(4)

more info »

Three Course Dinner with Wine for Two at Prezzo, Trafalgar Square

Greater London - Westminster

(9)

more info »

Paintballing for Eight

Suffolk - Hadleigh

more info »

Extended Segway Rally Anytime for One in Shropshire

more info »

White Water Rafting Thrill in Northampton

Northamptonshire - Northampton

more info »

Three Course Dinner and Wine for Two at Namaaste Kitchen

Greater London - Camden

(1)

more info »

Two Hour Land Yachting Experience for One

Kent - Greatstone Beach

(8)

more info »

Paddington Bear Bus Tour for Two

Greater London - Camden

(2)

more info »

Champagne Afternoon Tea for Two at the Hilton London Angel Islington

Greater London - Hackney

(20)

more info »

Three Course Dinner with Wine for Two at Prezzo, Norwich

Norfolk - Norwich

(2)

more info »

Three Course Dinner with Prosecco for Two at Prezzo, Egham

Surrey - Egham

(1)

more info »

One Night Break in a Private Camping Cabin at Lake Dacre

East Riding of Yorkshire - Driffield

(33)

more info »

One Night Stay in a Gothic Glamping

North Yorkshire - York

(17)

more info »

Champagne Afternoon Tea for Two at The Linthwaite Hotel

Cumbria - Windermere

(12)

more info »

O'Neill Full Day Surfing

Cornwall - Newquay

(4)

more info »

Champagne Afternoon Tea for Two at Nidd Hall Hotel

North Yorkshire - Harrogate

(9)

more info »

One Night Glamping Break at Daisy Banks

Powys - Montgomery

(11)

more info »

Three Course Dinner with Prosecco for Two at Prezzo, Edinburgh North Bridge

Lothian - Edinburgh

(2)

more info »

Three Course Dinner with Wine for Two at Prezzo, Southport

Merseyside - Southport

(4)

more info »

Bungee Jump at London 02 Arena

Greater London - Greenwich

(37)

more info »

Quad Biking Experience

Kent - West Malling

(12)

more info »

Know Your Classic Grapes

Greater London - Westminster

(2)

more info »

Three Course Dinner with Wine for Two at Prezzo, Stamford

Lincolnshire - Stamford

(5)

more info »

Three Course Dinner with Prosecco for Two at Prezzo, Northampton

Northamptonshire - Northampton

(1)

more info »

Aston Martin Driving Blast with Passenger Ride - Staffordshire (Midlands)

Staffordshire - Seighford

more info »

Three Course Dinner with Prosecco for Two at Prezzo, Cheltenham

Gloucestershire - Cheltenham

(1)

more info »

Three Course Dinner with Prosecco for Two at Prezzo, York

North Yorkshire - York

(1)

more info »

Aston Martin Driving Blast with Passenger Ride in Glamorganshire (Wales)

Multiple Locations

more info »

Aston Martin Driving Blast with Passenger Ride at Prestwold Hall

Leicestershire - Prestwold Hall

more info »

Family Tour of Twickenham Stadium

Greater London - Hounslow

(3)

more info »

Champagne Afternoon Tea for Two at Homewood Park

Somerset - Bath

(9)

more info »

Aston Martin Driving Blast with Passenger Ride in Elvington

North Yorkshire - Elvington

more info »

Car Chase Heroes Supercar Driving Blast in Worcestershire

more info »

Three Course Dinner with Wine at Prezzo, Chichester

West Sussex - Chichester

(3)

more info »

Ferrari Driving Blast with Passenger Ride in Saffron Walden

Essex - Saffron Walden

more info »

Ferrari Driving Blast with Passenger Ride in Lothian (Scotland)

Multiple Locations

more info »

Bungee Jump

Strathclyde - Glasgow

more info »

Bungee Jump in Warwickshire

Warwickshire - Tamworth

more info »

Ferrari Driving Blast with Passenger Ride at Mallory Park

Leicestershire - Mallory Park

more info »

Ferrari Driving Blast with Passenger Ride in Long Marston

Warwickshire - Long Marston

more info »

Scuba Diving Experience for Two in Barnsley

South Yorkshire - Barnsley

more info »

Car Chase Heroes Supercar Driving Blast in Hampshire

more info »

Half Day "Cowes Adventure" RIB Experience in Hampshire

Hampshire - Portsmouth

more info »

Quad Bike Thrill at Northolt

Greater London - Ealing

more info »

Segway Rally for One in West Sussex

West Sussex - Horsham

more info »

Segway Rally for One in Cambridgeshire

Cambridgeshire - Huntingdon

more info »

Lamborghini Driving Blast with Passenger Ride in North Weald

Multiple Locations

more info »

Quad Bike Thrill in Buckinghamshire

Buckinghamshire - Marlow

more info »

Quad Bike Thrill for Two in Bury St Edmunds

Suffolk - Bury St Edmunds

more info »

JCB Dumper Racing at Diggerland in Rochester

Kent - Rochester

more info »

Quad Bike Thrill in Northumberland

Northumberland - Hexham

more info »

Quad Bike Thrill in North Yorkshire

North Yorkshire - Bedale

more info »

Outdoor Climbing Experience in Gwynedd

Gwynedd - Bala

more info »

Lamborghini Driving Blast with Passenger Ride in Oxfordshire

Oxfordshire - Upper Heyford

more info »

One Night Glamping Break on the River Lee

Greater London - Enfield

(2)

more info »

Champagne Afternoon Tea for Two at The Craiglands Hotel

West Yorkshire - Ilkley

more info »

Adult High Ropes Adventure, Norfolk

Norfolk - Kings Lynn

more info »

Quad Bike Thrill for Two in Swansea

Glamorganshire - Swansea

more info »

Three Course Dinner and Wine For Two At Mehfil Restaurant

Greater London - Ealing

more info »

Three Course Dinner with Wine for Two at Prezzo, Victoria Place

Greater London - Westminster

more info »

One Night Glamping Break at Lee Valley Campsite, Sewardstone

Greater London - Enfield

(1)

more info »

Quad Bike Thrill in Dorset

Dorset - Horton

more info »

Three Course Dinner with Prosecco for Two at Prezzo, St Martins Lane

Greater London - Westminster

(2)

more info »

Platinum Drifting Experience

Hertfordshire - Hemel Hempstead

(25)

more info »

Bungee Jump in Greater London

Greater London - Greenwich

more info »

Bungee Jump in Belfast

County Antrim - Belfast

more info »

Yamaha Viking Experience

Kent - Ashford

more info »

Three Course Dinner with Prosecco for Two at Prezzo, Mayfair

Greater London - Westminster

more info »

Three Course Dinner with Prosecco for Two at Prezzo, Dorchester

Dorset - Dorchester

more info »

Three Course Dinner and Wine for Two at Alter Ega Restaurant

Greater London - Wandsworth

more info »

Scuba Diving Experience for Two in Derbyshire

Derbyshire - Ilkeston

more info »

Tour of Silverstone

Northamptonshire - Towcester

(66)

more info »

Three Course Dinner with Prosecco for Two at Prezzo, Bournemouth

Dorset - Bournemouth

more info »

Three Course Dinner with Prosecco for Two at Prezzo, Halstead

Essex - Halstead

more info »

Three Course Dinner with Prosecco for Two at Prezzo, Spalding

Lincolnshire - Spalding

more info »

Three Course Dinner with Prosecco for Two at Prezzo, Sheffield

South Yorkshire - Sheffield

more info »

Three Course Dinner with Prosecco for Two at Prezzo, Shepperton

Surrey - Shepperton

more info »

Three Course Meal with Bottle of Prosecco at Prezzo, Fleet

Hampshire - Fleet

more info »

Three Course Dinner with Wine for Two at Prezzo, Hatfield

Hertfordshire - Hatfield

more info »

Three Course Dinner with Wine for Two at Prezzo, St Albans

Hertfordshire - St. Albans

more info »

Three Course Dinner with Wine for Two at Prezzo, Tunbridge Wells

Kent - Tunbridge Wells

more info »

Three Course Dinner with Prosecco for Two at Prezzo, Marlow

Buckinghamshire - Marlow

more info »

Three Course Dinner with Prosecco for Two at Prezzo, Reading

Berkshire - Reading

more info »

One Night Stay in a Camping Hut at Ruthern Valley

Cornwall - Bodmin

more info »

Three Course Dinner for Two at Il Castelletto

Greater London - Westminster

more info »

Three Course Dinner with Prosecco for Two at Prezzo, Weybridge

Surrey - Weybridge

more info »

Three Course Dinner with Wine for Two at Prezzo, Godalming

Surrey - Godalming

more info »

Three Course Dinner with Wine for Two at Prezzo, King's Lynn

Norfolk - King's Lynn

more info »

Three Course Dinner with Wine for Two at Prezzo, Southampton

Hampshire - Southampton

more info »

Champagne Afternoon Tea for Two at DoubleTree by Hilton London Ealing

Greater London - Ealing

more info »

Three Course Dinner with Wine for Two at Prezzo, Windsor

Berkshire - Windsor

(0)

more info »

Three Course Dinner with Wine for Two at Prezzo, Woodford Green

Greater London - Waltham Forest

more info »

Three Course Dinner with Prosecco for Two at Prezzo, Lyndhurst

Hampshire - Lyndhurst

more info »

5 Minute Helicopter Buzz Flight For One at Hatfield

Hertfordshire - Hatfield

more info »

Three Course Dinner with Prosecco for Two at Prezzo, Peterborough

Cambridgeshire - Peterborough

more info »

Three Course Dinner with Prosecco for Two at Prezzo, Street

Somerset - Street

more info »

Three Course Meal with Prosecco for Two at Prezzo

Lancashire - Lytham St Anne's

more info »

Three Course Dinner with Wine for Two at Prezzo, Maidenhead

Berkshire - Maidenhead

more info »

Three Course Dinner with Wine for Two at Prezzo, Maldon

Essex - Maldon

(0)

more info »

4x4 Off Road Driving Adventure

Berkshire - Pingewood

more info »

Quad Bike Thrill in Surrey

Surrey - Redhill

more info »

Three Course Dinner with Wine for Two at Prezzo, Harbourne

West Midlands - Birmingham

more info »

Three Course Dinner with Wine for Two at Prezzo, Whitstable

Kent - Whitstable

(1)

more info »

Basic Off Road Driving Experience

West Yorkshire - Ferrybridge

more info »

4x4 Off Road Driving Adventure in Bournemouth

Dorset - Dorchester

more info »

Three Course Dinner with Wine for Two at Prezzo, Wimborne

Dorset - Wimborne

(3)

more info »

Segway Rally Thrill for Two in Lothian

Central Scotland - Musselburgh

more info »

Three Course Dinner with Prosecco for Two at Prezzo, Barnet

Hertfordshire - Barnet

more info »

Basic Off Road Driving Experience in Wales

Clwyd - Wrexham

more info »

Lamborghini Driving Blast with Passenger Ride in Lincolnshire

Multiple Locations

more info »

Three Course Dinner with Prosecco for Two at Prezzo, Colchester

Essex - Colchester

more info »

Three Course Dinner with Prosecco for Two at Prezzo, Sudbury

Suffolk - Sudbury

more info »

Lamborghini Driving Blast with Passenger Ride

Northamptonshire - Rockingham

more info »

Three Course Dinner with Prosecco for Two at Prezzo, Stevenage

Hertfordshire - Stevenage

more info »

Three Course Dinner with Prosecco for Two at Prezzo, Cambridge

Cambridgeshire - Cambridge

more info »

Tour of Silverstone for Two

Northamptonshire - Towcester

(150)

more info »

Three Course Dinner with Prosecco for Two at Prezzo, Leamington Spa

Warwickshire - Leamington Spa

more info »

Three Course Meal with Prosecco for Two at Prezzo

Derbyshire - Derby

more info »

Helicopter Pleasure Flight and Concorde Museum Experience

Lothian - East Lothian

(2)

more info »

Three Course Dinner with Wine for Two at Prezzo, Thame

Oxfordshire - Thame

more info »

Three Course Dinner with Wine for Two at Prezzo, Salisbury

Wiltshire - Salisbury

more info »

30 Minute Flight Simulator Experience

Bedfordshire - Leighton Buzzard

(24)

more info »

Three Course Dinner with Prosecco for Two at Prezzo, Bicester

Oxfordshire - Bicester

more info »

Three Course Dinner with Prosecco for Two at Prezzo, Bury St Edmunds

Suffolk - Bury St Edmunds

more info »

Helicopter Buzz Flight for One in Cheltenham

Gloucestershire - Cheltenham

more info »

Three Course Dinner with Prosecco for Two at Prezzo, Oxford

Oxfordshire - Oxford

more info »

Three Course Dinner with Wine at Prezzo, Cardiff St David's

Glamorganshire - Cardiff

more info »

Helicopter Buzz Flight for One in Welshpool (Wales)

Powys - Welshpool

more info »

Three Course Dinner with Wine for Two at Prezzo, Fareham

Surrey - Fareham

more info »

Bungee Jump at Brighton Marina

East Sussex - Brighton

more info »

12 Mile Helicopter Theme Flight for One in Newcastle

Tyne & Wear - Newcastle

more info »

Sunday Lunch for Two at Woolley Grange

Wiltshire - Bradford-On-Avon

more info »

Three Course Dinner with Wine for Two at Prezzo, Haverhill

Suffolk - Haverhill

more info »

Helicopter Buzz Flight for One in Glasgow

Central Scotland - Glasgow

more info »

Three Course Dinner with Prosecco for Two at Prezzo, Falmouth

Cornwall - Falmouth

more info »

Three Course Dinner with Wine for Two at Prezzo, Saffron Walden

Suffolk - Saffron Walden

more info »

Three Course Dinner with Prosecco for Two at Prezzo, Wembley

Greater London - Brent

more info »

Three Course Dinner with Wine at Prezzo, Aldeburgh

Suffolk - Aldeburgh

(7)

more info »

Three Course Dinner with Prosecco for Two at Prezzo, Trowbridge

Wiltshire - Trowbridge

more info »

Three Course Dinner with Prosecco for Two at Prezzo, Radlett

Hertfordshire - Radlett

more info »

Three Course Dinner with Prosecco for Two at Prezzo, Alton

Hampshire - Alton

more info »

Three Course Dinner with Prosecco for Two at Prezzo, Newmarket

Suffolk - Newmarket

more info »

Three Course Dinner with Wine for Two at Prezzo, Hailsham

East Sussex - Hailsham

(2)

more info »

Three Course Dinner with Prosecco for Two at Prezzo, Lewes

East Sussex - Lewes

more info »

Three Course Dinner with Prosecco for Two at Prezzo, Lincoln

Lincolnshire - Lincoln

(0)

more info »

12 Mile Helicopter Theme Flight for One

Essex - North Weald Bassett

more info »

Three Course Dinner with Wine for Two at Prezzo, Buckingham

Buckinghamshire - Buckingham

more info »

Three Course Dinner with Prosecco for Two at Prezzo, Stratford-upon-Avon

Warwickshire - Stratford-upon-Avon

more info »

Helicopter Buzz Flight for One in Scotland

Central Scotland - Cumbernauld

more info »

Helicopter Buzz Flight for One in Great Manchester

Greater Manchester - Barton

more info »

Three Course Dinner with Prosecco for Two at Prezzo, Cheam

Surrey - Sutton

more info »

Three Course Dinner with Prosecco for Two at Prezzo, Edinburgh

Lothian - Edinburgh

more info »

Three Course Dinner with Prosecco for Two at Prezzo, Glasgow Braehead

Strathclyde - Glasgow

more info »

12 Mile Helicopter Theme Flight in Lothian

Lothian - North Berwick

more info »

Hot Towel Wet Shave from Carter and Bond

Greater London - Hammersmith & Fulham

(3)

more info »

Three Course Dinner with Prosecco for Two at Prezzo, Gloucester

Gloucestershire - Gloucester

more info »

Three Course Dinner with Wine for Two at Prezzo, Redhill

Surrey - Redhill

more info »

Three Course Dinner with Prosecco for Two at Prezzo, Hereford

Herefordshire - Hereford

more info »

Three Course Dinner with Wine at Prezzo, Bishops Stortford

Hertfordshire - Bishops Stortford

more info »

Three Course Dinner with Prosecco for Two at Prezzo, Blandford

Dorset - Blandford Forum

more info »

Three Course Dinner with Wine at Prezzo, Buckhurst Hill

Essex - Barking & Dagenham

more info »

Three Course Dinner with Wine for Two at Prezzo, Romsey

Hampshire - Romsey

more info »

Three Course Dinner with Wine for Two at Prezzo, Amersham

Buckinghamshire - Amersham

more info »

Three Course Meal with Wine for Two at Prezzo

Cheshire - Broughton

more info »

Three Course Dinner with Prosecco for Two at Prezzo, Stevenage LP

Hertfordshire - Stevenage

more info »

Three Course Dinner with Wine for Two at Prezzo, Hull

East Riding of Yorkshire - Hull

(1)

more info »

Three Course Dinner with Prosecco for Two at Prezzo, Horsham

West Sussex - Horsham

more info »

Three Course Dinner with Prosecco for Two at Prezzo, Lymington

Hampshire - Lymington

more info »

Three Course Dinner with Prosecco for Two at Prezzo, Brentwood

Essex - Brentwood

more info »

Three Course Dinner with Wine for Two at Prezzo, Beaconsfield

Buckinghamshire - Beaconsfield

more info »

Scuba Diving Experience for Two in Norfolk

Norfolk - Norwich

more info »

Three Course Meal with Prosecco for Two at Prezzo

Cambridgeshire - Wisbech

(2)

more info »

Three Course Dinner with Prosecco for Two at Prezzo, Beccles

Suffolk - Beccles

more info »

Three Course Meal with Prosecco for Two at Prezzo

Kent - Bexley

(2)

more info »

Three Course Dinner with Prosecco for Two at Prezzo, Northwood

Middlesex - Hillingdon

more info »

Three Course Dinner with Wine for Two at Prezzo, Midhurst

West Sussex - Midhurst

more info »

Three Course Dinner with Prosecco for Two at Prezzo, Beverley

East Riding of Yorkshire - Beverley

more info »

Three Course Meal with Wine for Two at Prezzo

Fife - St Andrews

more info »

Three Course Dinner with Prosecco for Two at Prezzo, Glasgow

Strathclyde - Glasgow

more info »

Three Course Dinner with Wine at Prezzo, Aldershot

Hampshire - Aldershot

more info »

Three Course Steak Dinner with Cocktails For Two at London Steakhouse Co, Chelsea

Greater London - Kensington & Chelsea

(150)

more info »

Three Course Dinner with Prosecco for Two at Prezzo, Oswestry

Shropshire - Oswestry

more info »

Three Course Dinner with Wine for Two at Prezzo, Stanmore

Middlesex - Harrow

more info »

Three Course Dinner with Wine for Two at Prezzo, Exmouth

Devon - Exmouth

more info »

Bungee Jump at Salford Quays

Greater Manchester - Salford

more info »

Three Course Dinner with Prosecco for Two at Prezzo, Epping

Essex - Epping

more info »

Dolphin Watching for one

Multiple Locations

(3)

more info »

Three Course Dinner with Wine at Prezzo, Cheltenham Brewery

Gloucestershire - Cheltenham

more info »

Three Course Dinner with Prosecco for Two at Prezzo, Aylesbury

Buckinghamshire - Aylesbury

more info »

Lava Shell Recovery Spa Day for Men in Peterborough

Cambridgeshire - Peterborough

more info »

The Full Ted Service Grooming Experience for One in London

Greater London - Westminster

more info »

Three Course Dinner with Prosecco for Two at Prezzo, Upminster

Essex - Barking & Dagenham

more info »

Champagne Afternoon Tea for Two at Pinewood Hotel

Buckinghamshire - Slough

more info »

Three Course Dinner with Wine for Two at Prezzo, North Audley Street

Greater London - Westminster

more info »

Lava Shell Recovery Spa Day for Men in Perth

Central Scotland - Perth

more info »

Three Course Dinner and Wine for Two at Salaam Namaste

Greater London - Westminster

more info »

Three Course Dinner with Prosecco for Two at Prezzo, Euston

Greater London - Camden

more info »

Lava Shell Recovery Spa Day for Men

Fife - Dunfermline

more info »

Lava Shell Recovery Spa Day for Men in Oxfordshire

Oxfordshire - Banbury

more info »

Three Course Dinner with Prosecco for Two at Prezzo, New Oxford Street

Greater London - Westminster

more info »

Three Course Dinner with Prosecco for Two at Prezzo, King's Cross

Greater London - Kings Cross

more info »

Lava Shell Recovery Spa Day for Men in Inverness

Scottish Highlands - Inverness

more info »

Three Course Dinner with Prosecco for Two at Prezzo, Greenwich

Greater London - Greenwich

(1)

more info »

Junior Quad Bike Thrill in Hexham

Northumberland - Hexham

more info »

Three Course Dinner with Wine for Two at Prezzo, Enfield

Greater London - Enfield

more info »

Three Course Dinner with Wine at Prezzo, Beckenham

Greater London - Bromley

more info »

Three Course Italian Meal with a Glass of Wine for Two at La Cucina

Greater London - Tower Hamlets

more info »

Three Course Meal with Prosecco for Two at Prezzo

Hertfordshire - Letchworth Garden City

more info »

Two Course Meal with a Glass of Wine for Two at Palmyra

Greater London - Richmond Upon Thames

more info »

Aqua Zorbing for One in Nottingham

Nottinghamshire - Nottingham

more info »

Three Course A La Carte Dinner for Two with a Bottle of Wine at Bar Salento

Greater London - Tower Hamlets

more info »

Three Course Dinner with Prosecco for Two at Little Persia

Greater London - Westminster

more info »

Two Course Set Lunch for Two at Corrigan's Mayfair

Greater London - Westminster

more info »

Three Course Dinner with Prosecco for Two at Prezzo, Didcot

Oxfordshire - Didcot

more info »

Ice Climbing in Greater Manchester

Greater Manchester - Manchester

more info »

Segway Rally for One in Maidstone

Kent - Maidstone

more info »

Scuba Diving Experience for Two in Buckinghamshire

Buckinghamshire - Amersham

more info »

5 Minute Helicopter Buzz Flight For One at Welshpool

Powys - Welshpool

more info »

Clay Pigeon Shooting Experience in Buckinghamshire

Buckinghamshire - Long Crendon

more info »

Clay Pigeon Shooting Experience in Cumbernauld (Scotland)

Central Scotland - Cumbernauld

more info »

30 Minute Junior Off-Road Range Rover Driving in Gloucestershire

Gloucestershire - Chavenage Estate

more info »

Bumblebee Experience - Camaro ZL1 Driving Blast in Worcestershire

more info »

High Speed Passenger Ride in Wiltshire

Wiltshire - Chippenham

more info »

Three Course Dinner with Prosecco for Two at Prezzo, Banstead

Surrey - Sutton

more info »

Three Course Dinner with Wine for Two at Prezzo, Canterbury

Kent - Canterbury

more info »

JCB Dumper Racing at Diggerland in County Durham

County Durham - County Durham

more info »

Three Course Dinner with Wine for Two at Prezzo, Kensington

Greater London - Kensington & Chelsea

more info »

Three Course Dinner with Prosecco for Two at Prezzo, Harrow

Greater London - Harrow

more info »

Three Course Dinner with Prosecco for Two at Prezzo, Pinner

Greater London - Harrow

more info »

Three Course Dinner with Prosecco for Two at Prezzo, Mill Hill

Greater London - Barnet

more info »

Three Course Dinner and Wine for Two at Made In Brasil

Greater London - Camden

(3)

more info »

Three Course Dinner with Prosecco for Two at Prezzo, Bridgwater

Somerset - Bridgwater

more info »

Three Course Dinner with Prosecco for Two at Prezzo, Christchurch

Dorset - Christchurst

more info »

Three Course Meal with Prosecco for Two at Prezzo

Carmarthenshire - Carmarthen

more info »

Rent a Vine and Drink the Wine at Old Walls Vineyard

Devon - Teignmouth

(1)

more info »

Three Course Dinner for Two at Mela Restaurant Redhill

Surrey - Redhill

more info »

Three Course Dinner with Prosecco for Two at Prezzo, Crawley

West Sussex - Crawley

(2)

more info »

JCB Dumper Racing at Diggerland in Castleford

West Yorkshire - Castleford

more info »

Scuba Diving Experience for Two in Berkshire

Berkshire - Crowthorne

more info »

Helicopter Buzz Flight in Lancashire

Lancashire - Samlesbury

more info »

Scuba Diving Experience for Two in East Anglia

Suffolk - Ipswich

more info »

Ice Climbing in Covent Garden (London)

Greater London - Westminster

more info »

Supercar Driving Blast at Stafford

Staffordshire - Seighford

more info »

Three Course Dinner with Prosecco for Two at Prezzo, Kingston

Kent - Kingston Upon Thames

more info »

Drink London Walking Tour For Two

Central London - City of London

(15)

more info »

Segway Rally Thrill for Two in Shropshire

more info »

High Speed Passenger Ride in Rockingham

Northamptonshire - Rockingham

more info »

Clay Pigeon Shooting Experience in Bristol

Avon - Bristol

more info »

Three Course Dinner with Wine at Prezzo, Bath

Somerset - Bath

more info »

Three Course Dinner with Wine at Prezzo, Chelmsford

Essex - Chelmsford

(1)

more info »

High Speed Passenger Ride in Fife (Scotland)

Fife - Knockhill Racing Circuit

more info »

Half Day Surfing in Dyfed (Wales)

Dyfed - Pembroke

more info »

Three Course Dinner with Wine for Two at Prezzo, Belfast

County Antrim - Belfast

more info »

Three Course Dinner with Wine at Prezzo, Aldeburgh

East Riding of Yorkshire - Beverley

more info »

Helicopter Buzz Flight in Lincolnshire

Lincolnshire - Spilsby

more info »

Helicopter Buzz Flight for One in Sheffield

South Yorkshire - Sheffield

more info »

Supercar Driving Blast at Saffron Walden

Essex - Saffron Walden

more info »

Supercar Driving Blast at Mallory Park

Leicestershire - Mallory Park

more info »

Three Course Dinner with Wine for Two at Prezzo, Northwood

Middlesex - Hillingdon

more info »

Supercar Driving Blast at Blyton Park

Lincolnshire - Gainsborough

more info »

Half Day Surfing in Devon

Devon - Croyde

more info »

Supercar Driving Blast at Selby

North Yorkshire - Selby

more info »

The Full Ted Service Grooming Experience at Holborn

Greater London - Westminster

more info »

The Full Ted Service Grooming Experience for One in Tower Hamlets

Greater London - Tower Hamlets

more info »

Three Course Dinner with Wine at Prezzo, Boston

Lincolnshire - Boston

more info »

Three Course Dinner with Wine for Two at Prezzo, Leeds The Light

West Yorkshire - Leeds

(7)

more info »

Scuba Diving Experience for Two in Essex

Essex - Barking & Dagenham

more info »

Half Day Surfing in Bournemouth

Dorset - Christchurch

more info »

Three Course Dinner with Wine for Two at Prezzo, West Bromwich

West Midlands - West Bromwich

(2)

more info »

Supercar Driving Blast at Heyford Park

Oxfordshire - Upper Heyford

more info »

Bungee Jump at The Lloyds Amphitheatre (Bristol)

Avon - Bristol

more info »

Three Course Dinner and Wine For Two at Yamal Alsham

Greater London - Hammersmith & Fulham

more info »

Helicopter Buzz Flight in North Yorkshire

North Yorkshire - Beverley

more info »

Half Day Surfing in Newquay (Cornwall)

Cornwall - Newquay

more info »

Segway Thrill for Two in Bath

Somerset - Bristol

more info »

Three Course Dinner with Prosecco for Two at Prezzo, Harpenden

Hertfordshire - Harpenden

(1)

more info »

Three Course Dinner with Prosecco for Two at Prezzo, Rayleigh

Essex - Rayleigh

more info »

Three Course Dinner with Prosecco for Two at Prezzo, Yeovil

Somerset - Yeovil

more info »

Three Course Dinner with Prosecco for Two at Prezzo, Marble Arch

Greater London - Westminster

more info »

Bungee Jump in Cambridgeshire

Cambridgeshire - Huntingdon

more info »

Three Course Dinner with Wine for Two at Prezzo, South Woodford

Essex - Redbridge

more info »

Three Course Dinner with Wine for Two at Prezzo, Aberdeen

Aberdeenshire - Aberdeen

more info »

The Full Ted Service Grooming Experience for One in Soho

Greater London - Westminster

more info »

Three Course Dinner with Wine at Prezzo, Barnstaple

Devon - Barnstaple

(0)

more info »

Three Course Dinner with Prosecco for Two at Prezzo, Glasgow Fort

Lothian - Glasgow

more info »

Quad Bike Thrill for Two in Nottingham

Nottinghamshire - Nottingham

more info »

Two Course Lunch with Fizz for Two at Tudor Farmhouse Hotel

Gloucestershire - Royal Forest of Dean

(1)

more info »

Champagne Afternoon Tea for Two at Cricket St Thomas Hotel

Somerset - Chard

(1)

more info »

JCB Dumper Racing at Diggerland

Multiple Locations

(20)

more info »

Bounce Below for Two

Gwynedd - Blaenau Ffestiniog

(68)

more info »

Three Course Dinner and Wine for Two at Ambience Restaurant

Greater London - Merton

(1)

more info »

Champagne Afternoon Tea for Two at The Mount Somerset Hotel

Somerset - Lower Henlade

(6)

more info »

The Yorkshire Three Peaks Challenge

North Yorkshire - Settle

(4)

more info »

One Night Break in a Wigwam or Ridge Pod at Gorsebank

Dumfries and Galloway - Dalbeattie

(4)

more info »

Indoor Bungee Jump Experience

South Yorkshire - Rotherham

(12)

more info »

Three Course Dinner with Prosecco for Two at Prezzo, Maidstone

Kent - Maidstone

(3)

more info »

Three Course Dinner with Wine for Two at Prezzo, Ely

Cambridgeshire - Ely

(3)

more info »

Three Course Dinner with Prosecco for Two at Prezzo, Tring

Hertfordshire - Tring

(3)

more info »

Champagne Afternoon Tea for Two at Holme Lacy House Hotel

Herefordshire - Holme Lacy

(2)

more info »

Three Course Meal and Champagne Cocktail for Two at Gilgamesh

Greater London - Camden

(115)

more info »

Quad Bike Thrill

Multiple Locations

(17)

more info »

Three Course Dinner with Prosecco for Two at Prezzo, Manchester

Greater Manchester - Manchester

(5)

more info »

Three Course Dinner with Champagne Cocktail at Shaka Zulu for Two

Greater London - Camden

(88)

more info »

Three Course Dinner with Prosecco for Two at Prezzo, West Bromwich

West Midlands - West Bromwich

(1)

more info »

Three Course Dinner with Wine at Prezzo, Cheshire Oaks

Cheshire - Ellesmere Port

(2)

more info »

Three Course Dinner with Wine for Two at Prezzo, Glasgow St Vincent Place

Strathclyde - Glasgow

(5)

more info »

Three Course Dinner with Wine for Two at Prezzo, East Grinstead

West Sussex - East Grinstead

(1)

more info »

Three Course Dinner with Wine for Two at Prezzo, Plymouth

Devon - Plymouth

(3)

more info »

Introductory Dance Experience for Two

Multiple Locations

(3)

more info »

Three Course Dinner with Wine at Prezzo, Billericay

Essex - Billericay

(3)

more info »

Chocolate Delight Workshop

Multiple Locations

(24)

more info »

Three Course Dinner with Wine for Two at Prezzo, Swadlincote

Derbyshire - Swadlincote

(2)

more info »

Old Walls Vineyard Tour and Tasting in Devon with Lunch for Two

Devon - Teignmouth

(33)

more info »

Three Course Dinner with Prosecco for Two at Prezzo, Guildford

Surrey - Guildford

(1)

more info »

Three Course Meal with Prosecco for Two at Prezzo

Tyne & Wear - Newcastle upon Tyne

(2)

more info »

Wroxeter Roman Vineyard Tour and Tasting in Shropshire with Lunch for Two

Shropshire - Shrewsbury

(22)

more info »

Dedham Vale Vineyard Tour and Tasting in Essex with Lunch for Two

Essex - Colchester

(3)

more info »

Three Course Dinner with Wine for Two at Prezzo, Weymouth

Dorset - Weymouth

(1)

more info »

Three Course Dinner with Wine for Two at Prezzo, Nottingham

Nottinghamshire - Nottingham

(1)

more info »

Afternoon Tea for Two at Tylney Hall

Hampshire - Hook

(73)

more info »

Three Course Michelin Meal and Prosecco for Two at Latium, Soho

Greater London - Westminster

(59)

more info »

Three Course Dinner with Wine at Prezzo, Bromsgrove

Worcestershire - Bromsgrove

(3)

more info »

Three Course Dinner with Prosecco for Two at Prezzo, Norwich Tombland

Norfolk - Norwich

(1)

more info »

Traditional Three Course Sunday Lunch for Two at the Elms

Worcestershire - Abberley

(3)

more info »

Three Course Dinner with Wine for Two at Prezzo, Newbury

Berkshire - Newbury

(0)

more info »

Three Course Dinner with Prosecco for Two at Prezzo, Taunton

Somerset - Taunton

(0)

more info »

Three Course Meal with Wine for Two at Prezzo

West Midlands - Solihull

(0)

more info »

Champagne Afternoon Tea for Two at Moonfleet Manor

Dorset - Weymouth

(2)

more info »

Burger Afternoon Tea for Two at BRGR.CO in Soho London

Greater London - Westminster

(31)

more info »

Champagne Afternoon Tea for Two at Littlecote House Hotel

Berkshire - Hungerford

(6)

more info »

60 Minute RIB Blast and Spinnaker Tower Experience

Hampshire - Portsmouth

(1)

more info »

Three Course Meal and Wine at 5* Radisson's Scoff & Banter Leicester Square

Greater London - Westminster

more info »

Champagne Vintage Afternoon Tea for two

Derbyshire - Derby

(8)

more info »

One Night Stay in a Camping Pod at The Old Rectory

Devon - Tavistock

(3)

more info »

Aqua Zorbing for One in Manchester South

Cheshire - Macclesfield

(1)

more info »

90 Minute Extreme RIB Adventure

Hampshire - Southampton

(4)

more info »

Learn to Cook with The Smart School of Cookery in Essex (Evenings)

Essex - Danbury

more info »

Champagne Afternoon Tea for Two at Episode Hotel

Warwickshire - Leamington Spa

(10)

more info »

Aqua Zorbing for Two at London South

Surrey - Croydon

(5)

more info »

Champagne Afternoon Tea for Two at The Marquis at Alkham

Kent - Dover

(7)

more info »

Champagne Afternoon Tea for Two at Lewtrenchard Manor

Devon - Okehampton

(2)

more info »

Junior Quad Bike Thrill

Multiple Locations

(11)

more info »

Bungee Jump Experience

Multiple Locations

(61)

more info »

Three Course Dinner with Wine at Prezzo, Cramlington

Northumberland - Cramlington

(1)

more info »

Laithwaites Wine Tasting Evening for Two in Belfast

County Antrim - Belfast

more info »

Two Course Meal for Two with Drinks at Planet Hollywood

Greater London - Westminster

(72)

more info »

Three Course Dinner with Wine for Two at Prezzo, Manchester Printworks

Greater Manchester - Manchester

(6)

more info »

One Night Glamping Break at The Old Oaks Touring Park (Midweek)

Somerset - Glastonbury

(11)

more info »

London Dining Experience for Two

Multiple Locations

(8)

more info »

Wine Tasting Evening for Two at Cheshire Mersey Wine School Chester

Cheshire - Chester

more info »

Wine Tasting Evening for Two at Lancashire Wine School

Lancashire - Preston

more info »

30 Minute Fighter Pilot Flight Simulator Experience

Cheshire - Stalybridge

(13)

more info »

30 Minute Microlight Flight in Nottinghamshire

Nottinghamshire - Worksop

(5)

more info »

Three Course Dinner with Prosecco for Two at Prezzo, Exeter

Devon - Exeter

(2)

more info »

Three Course Meal and Champagne Cocktail for Two at Riverside Brasserie

Berkshire - Bray

(163)

more info »

Wine Tasting Evening for Two at Newcastle Wine School

Tyne & Wear - Newcastle Upon Tyne

more info »

Afternoon Tea for Two at The Slaughters Manor House

Gloucestershire - Lower Slaughter

(25)

more info »

Afternoon Tea for Two at Ballathie House Hotel

Tayside - Perthshire

(16)

more info »

Wine Tasting Evening for Two in Cambridge

Cambridgeshire - Cambridge

more info »

Laithwaites Wine Tasting Evening for Two

Nottinghamshire - Nottingham

more info »

Spirit of Oxford Cruise for Two

Oxfordshire - Oxford

(11)

more info »

Three Course Dinner with Wine for Two at Prezzo, Eltham

Greater London - Bexley

(1)

more info »

Adult Taster Class at Pineapple Studios

Greater London - Westminster

(2)

more info »

Overnight Stay in a Timber Yurt at Rivendale Caravan Park

Derbyshire - Ashbourne

(13)

more info »

Sedlescombe Organic Afternoon Tea Vineyard Tour and Tasting for Two in East Sussex

East Sussex - Robertsbridge

(64)

more info »

Three Course Dinner with Wine at Prezzo, Camberley

Surrey - Camberley

(2)

more info »

Three Course Dinner with Prosecco for Two at Prezzo, Bath

Somerset - Bath

(3)

more info »

Champagne Afternoon Tea for Two at Swinton Park

North Yorkshire - Ripon

(27)

more info »

Three Course Steak Meal and Cocktail For Two at London Steakhouse Co, City

Greater London - Tower Hamlets

(83)

more info »

5 Minute Helicopter Buzz Flight For Two in Maidenhead

Berkshire - Maidenhead

more info »

Three Course Dinner with Wine for Two at Prezzo, Ringwood

Hampshire - Ringwood

(1)

more info »

Three Course Dinner with Prosecco for Two at Prezzo, Eastbourne

East Sussex - Eastbourne

more info »

Three Course Dinner with Wine for Two at Prezzo, Formby

Merseyside - Formby

more info »

Three Course Dinner with Wine for Two at Prezzo, St Neots

Cambridgeshire - St Neots

more info »

Three Course Dinner with Prosecco for Two at Prezzo, St Austell

Cornwall - St Austell

more info »

Three Course Dinner and Wine for Two at Rucoletta

Greater London - City of London

(2)

more info »

Three Course Dinner with Wine for Two at Prezzo, Felixstowe

Suffolk - Felixtowe

(1)

more info »

Three Course Dinner with Wine for Two at Prezzo, Welwyn Garden City

Hertfordshire - Welwyn Garden City

(1)

more info »

Champagne Afternoon Tea for Two at Searcys Champagne Bar in Westfield Stratford

Greater London - London

more info »

Champagne Afternoon Tea for Two at Searcys Champagne Bar in St Pauls

Greater London - London

more info »

Overnight Break at Village Hotel Club Hull

East Riding of Yorkshire - Hull

(3)

more info »

One Night Stay in a Glamping Pod at Westwood Hideaway

Aberdeenshire - Fraserburgh

more info »

One Night Stay at the Quiet Site

Cumbria - Penrith

(11)

more info »

Tea with the Tigers at Paradise Wildlife Park for Two

Hertfordshire - Broxbourne

(38)

more info »

Four Hour Intensive Photography Course

Hertfordshire - Enfield

(9)

more info »

Ironbridge Attractions with Fish and Chips for Two

Shropshire - Telford

(14)

more info »

Mountain Biking for Two at Gorsebank

Dumfries and Galloway - Dalbeattie

more info »

Steam Train Driving Taster Experience in Nottinghamshire

Nottinghamshire - Nr Edwinstowe

(75)

more info »

Cream Tea and Steam Experience for Two at Ravenglass Railway

Cumbria - Ravenglass

(134)

more info »

Hampton Court Palace Entry for Two Adults

Surrey - Richmond Upon Thames

(8)

more info »

Classic Day at the Races with Lunch in County Durham

Cleveland - Cleveland

more info »

Winning Raceday Package for Two in Berkshire

Berkshire - Windsor

more info »

Winning Raceday Package for Two Dyfed

Dyfed - Trimsaran

more info »

Winning Raceday Package for Two in Norfolk

Norfolk - Great Yarmouth

more info »

Winning Raceday Package for Two in Somerset

Somerset - Bath

more info »

Winning Raceday Package for Two in Staffordshire

Staffordshire - Uttoxeter

more info »

Winning Raceday Package for Two in Surrey

Surrey - Lingfield

more info »

Winning Raceday Package for Two

Worcestershire - Worcester

more info »

Winning Raceday Package for Two in Stockton-On-Tees

Tyne & Wear - Stockton On Tees

more info »

Winning Raceday Package for Two in Chepstow

Gwenton - Chepstow

more info »

Tour of Twickenham for Two

Greater London - Hounslow

(56)

more info »

Quad Bike Thrill

Suffolk - Bury St Edmunds

more info »

Lamborghini Driving Blast with Passenger Ride

Staffordshire - Seighford

more info »

Extended Segway Rally Anytime for One in Birmingham

West Midlands - Nr Tamworth

more info »

Helicopter Buzz Flight for One in Perth

Strathclyde - Scone

more info »

Winning Raceday Package for Two in Chepstow

Gwenton - Chepstow

more info »

60 Minute Hawk Walk with North East Falconry

Tyne & Wear - Newcastle

more info »

Three Course Meal and a Glass of Prosecco for Two at Zizzi, Cambridge Bene't Street

Cambridgeshire - Cambridge

(1)

more info »

Three Course Meal and a Glass of Prosecco for Two at Zizzi, Colchester

Essex - Colchester

more info »

Three Course Meal and a Glass of Prosecco for Two at Zizzi, Leamington Spa

Warwickshire - Leamington Spa

more info »

Three Course Meal and a Glass of Prosecco for Two at Zizzi, Manchester Piccadilly

Greater Manchester - Manchester

more info »

Three Course Meal and a Glass of Prosecco for Two at Zizzi, Telford

Shropshire - Telford

more info »

Three Course Meal and a Glass of Prosecco for Two at Zizzi, Wigmore Street

Greater London - Westminster

(1)

more info »

Three Course Meal and a Glass of Prosecco for Two at Zizzi, Bankside

Central London - Lambeth

more info »

Three Course Meal and a Glass of Prosecco for Two at Zizzi, Birmingham Brindley Place

West Midlands - Birmingham

(1)

more info »

Three Course Meal and a Glass of Prosecco for Two at Zizzi, Brighton

East Sussex - Brighton

more info »

Three Course Meal and a Glass of Prosecco for Two at Zizzi, Paddington Central

Greater London - Westminster

more info »

Three Course Meal and a Glass of Prosecco for Two at Zizzi, Romford

Essex - Havering

more info »

Three Course Meal and a Glass of Prosecco for Two at Zizzi, St Albans

Hertfordshire - St Albans

more info »

Three Course Meal and a Glass of Prosecco for Two at Zizzi, Edinburgh Quay

Midlothian - Edinburgh

more info »

Three Course Meal and a Glass of Prosecco for Two at Zizzi, Henley

Oxfordshire - Henley

more info »

Three Course Meal and a Glass of Prosecco for Two at Zizzi, Newcastle

Tyne & Wear - Newcastle

more info »

Three Course Meal and a Glass of Prosecco for Two at Zizzi, Earls Court Road

Greater London - Kensington & Chelsea

more info »

Three Course Meal and a Glass of Prosecco for Two at Zizzi, High Wycombe

Buckinghamshire - High Wycombe

more info »

Three Course Meal and a Glass of Prosecco for Two at Zizzi, Bluewater

Kent - Greenhithe

more info »

Three Course Meal and a Glass of Prosecco for Two at Zizzi, One New Change

Greater London - St Paul's

more info »

Three Course Meal and a Glass of Prosecco for Two at Zizzi, St Katharine Docks

Greater London - Tower Hamlets

more info »

Three Course Meal and a Glass of Prosecco for Two at Zizzi, The Strand

Greater London - Westminster

(3)

more info »

Three Course Meal and a Glass of Prosecco for Two at Zizzi, Bexleyheath

Kent - Bexley

more info »

Three Course Meal and a Glass of Prosecco for Two at Zizzi, Pinner

Greater London - Harrow

more info »

Three Course Meal and a Glass of Prosecco for Two at Zizzi, Sutton

Surrey - Sutton

more info »

Three Course Meal and a Glass of Prosecco for Two at Zizzi, Windsor

Berkshire - Windsor

more info »

Three Course Meal and a Glass of Prosecco for Two at Zizzi, Cheshire Oaks

Cheshire - Ellesmere Port

(3)

more info »

Three Course Meal and a Glass of Prosecco for Two at Zizzi, Esher

Surrey - Esher

more info »

Three Course Meal and a Glass of Prosecco for Two at Zizzi, Harborne

West Midlands - Birmingham

(1)

more info »

Three Course Meal and a Glass of Prosecco for Two at Zizzi, Leicester Highcross

Leicestershire - Leicester

more info »

Three Course Meal and a Glass of Prosecco for Two at Zizzi, Uxbridge

Middlesex - Hillingdon

more info »

Three Course Meal and a Glass of Prosecco for Two at Zizzi, Central St Giles

Greater London - Westminster

(0)

more info »

Three Course Meal and a Glass of Prosecco for Two at Zizzi, Finchley

Greater London - Barnet

more info »

Three Course Meal and a Glass of Prosecco for Two at Zizzi, Glasgow West End

Lanarkshire - Glasgow

more info »

Three Course Meal and a Glass of Prosecco for Two at Zizzi, Loughton

Essex - Barking & Dagenham

(1)

more info »

Three Course Meal and a Glass of Prosecco for Two at Zizzi, Bournemouth

Hampshire - Bournemouth

(3)

more info »

Three Course Meal and a Glass of Prosecco for Two at Zizzi, Bradford

West Yorkshire - Bradford

more info »

Three Course Meal and a Glass of Prosecco for Two at Zizzi, Edinburgh Roxburgh

Midlothian - Edinburgh

(1)

more info »

Three Course Meal and a Glass of Prosecco for Two at Zizzi, Solihull

West Midlands - Solihull

more info »

Three Course Meal and a Glass of Prosecco for Two at Zizzi, Chislehurst

Kent - Bromley

more info »

Three Course Meal and a Glass of Prosecco for Two at Zizzi, Hornchurch

Essex - Barking & Dagenham

more info »

Three Course Meal and a Glass of Prosecco for Two at Zizzi, Westfield

Greater London - Ealing

more info »

Three Course Meal and a Glass of Prosecco for Two at Zizzi, Worcester

Worcestershire - Worcester

(1)

more info »

Three Course Meal and a Glass of Prosecco for Two at Zizzi, Beckenham

Kent - Bromley

more info »

Three Course Meal and a Glass of Prosecco for Two at Zizzi, Bromley

Kent - Bromley

(1)

more info »

Three Course Meal and a Glass of Prosecco for Two at Zizzi, Glasgow Royal Exchange

Lanarkshire - Glasgow

more info »

Three Course Meal and a Glass of Prosecco for Two at Zizzi, Portsmouth

Hampshire - Portsmouth

more info »

Three Course Meal and a Glass of Prosecco for Two at Zizzi, Cardiff Bay

Glamorganshire - Cardiff

(0)

more info »

Three Course Meal and a Glass of Prosecco for Two at Zizzi, Derby Intu

Derbyshire - Derby

more info »

Three Course Meal and a Glass of Prosecco for Two at Zizzi, Leeds the Light

West Yorkshire - Leeds

more info »

Three Course Meal and a Glass of Prosecco for Two at Zizzi, Tower Hill

Greater London - City of London

more info »

Three Course Meal and a Glass of Prosecco for Two at Zizzi, Wembley

Greater London - Brent

more info »

Three Course Meal and a Glass of Prosecco for Two at Zizzi, Canterbury

Kent - Canterbury

more info »

Three Course Meal and a Glass of Prosecco for Two at Zizzi, Durham

County Durham - Durham

more info »

Three Course Meal and a Glass of Prosecco for Two at Zizzi, Milton Keynes Theatre

Buckinghamshire - Milton Keynes

(1)

more info »

Three Course Meal and a Glass of Prosecco for Two at Zizzi, Sheffield

South Yorkshire - Sheffield

(4)

more info »

Three Course Meal and a Glass of Prosecco for Two at Zizzi, Basingstoke

Hampshire - Basingstoke

more info »

Three Course Meal and a Glass of Prosecco for Two at Zizzi, Cambridge

Cambridgeshire - Cambridge

more info »

Three Course Meal and a Glass of Prosecco for Two at Zizzi, Kenilworth

Warwickshire - Kenilworth

(1)

more info »

Three Course Meal and a Glass of Prosecco for Two at Zizzi, Marlow

Buckinghamshire - Marlow

more info »

Three Course Meal and a Glass of Prosecco for Two at Zizzi, Woking

Surrey - Woking

more info »

Three Course Meal and a Glass of Prosecco for Two at Zizzi, Aberdeen

Aberdeenshire - Aberdeen

(1)

more info »

Three Course Meal and a Glass of Prosecco for Two at Zizzi, Chelmsford

Essex - Chelmsford

more info »

Three Course Meal and a Glass of Prosecco for Two at Zizzi, Haywards Heath

West Sussex - Haywards Heath

(1)

more info »

Three Course Meal and a Glass of Prosecco for Two at Zizzi, Notting Hill Gate

Greater London - Hammersmith & Fulham

more info »

Three Course Meal and a Glass of Prosecco for Two at Zizzi, Watford

Hertfordshire - Watford

more info »

Three Course Meal and a Glass of Prosecco for Two at Zizzi, Brighton Marina

East Sussex - Brighton

more info »

Three Course Meal and a Glass of Prosecco for Two at Zizzi, Falmouth

Cornwall - Falmouth

more info »

Three Course Meal and a Glass of Prosecco for Two at Zizzi, Manchester

Greater Manchester - Manchester

more info »

Three Course Meal and a Glass of Prosecco for Two at Zizzi, Stratford upon Avon

Warwickshire - Stratford upon Avon

more info »

Three Course Meal and a Glass of Prosecco for Two at Zizzi, Bristol Clifton Village

Avon - Bristol

more info »

Three Course Meal and a Glass of Prosecco for Two at Zizzi, Canary Wharf

Greater London - Tower Hamlets

(0)

more info »

Three Course Meal and a Glass of Prosecco for Two at Zizzi, Milton Keynes The Hub

Buckinghamshire - Milton Keynes

more info »

Three Course Meal and a Glass of Prosecco for Two at Zizzi, St Andrews

Fife - St Andrews

more info »

Three Course Meal and a Glass of Prosecco for Two at Zizzi, Brentwood

Essex - Brentwood

more info »

Three Course Meal and a Glass of Prosecco for Two at Zizzi, Eastbourne

East Sussex - Eastbourne

more info »

Three Course Meal and a Glass of Prosecco for Two at Zizzi, Newport

Gwenton - Newport

more info »

Three Course Meal and a Glass of Prosecco for Two at Zizzi, Shrewsbury

Shropshire - Shrewsbury

more info »

Three Course Meal and a Glass of Prosecco for Two at Zizzi, Chiswick

Greater London - Ealing

more info »

Three Course Meal and a Glass of Prosecco for Two at Zizzi, Exeter

Devon - Exeter

more info »

Three Course Meal and a Glass of Prosecco for Two at Zizzi, Hampton Court

Surrey - Richmond Upon Thames

more info »

Three Course Meal and a Glass of Prosecco for Two at Zizzi, York

North Yorkshire - York

more info »

Three Course Meal and a Glass of Prosecco for Two at Zizzi, Derby

Derbyshire - Derby

more info »

Three Course Meal and a Glass of Prosecco for Two at Zizzi, Finchley Road O2 Centre

Central London - Camden

(1)

more info »

Three Course Meal and a Glass of Prosecco for Two at Zizzi, Glasgow Silverburn

Strathclyde - Glasgow

(1)

more info »

Three Course Meal and a Glass of Prosecco for Two at Zizzi, Ipswich

Suffolk - Ipswich

more info »

Three Course Meal and a Glass of Prosecco for Two at Zizzi, Taunton

Somerset - Taunton

more info »

Three Course Meal and a Glass of Prosecco for Two at Zizzi, Charlotte Street

Greater London - Westminster

more info »

Three Course Meal and a Glass of Prosecco for Two at Zizzi, Cheltenham

Gloucestershire - Cheltenham

more info »

Three Course Meal and a Glass of Prosecco for Two at Zizzi, Leith

Midlothian - Edinburgh

more info »

Three Course Meal and a Glass of Prosecco for Two at Zizzi, Liverpool One

Merseyside - Liverpool

more info »

Three Course Meal and a Glass of Prosecco for Two at Zizzi, Twickenham

Middlesex - Hounslow

(1)

more info »

Three Course Meal and a Glass of Prosecco for Two at Zizzi, Victoria

Greater London - Westminster

more info »

Three Course Meal and a Glass of Prosecco for Two at Zizzi, Banstead

Surrey - Sutton

more info »

Three Course Meal and a Glass of Prosecco for Two at Zizzi, Birmingham

West Midlands - Birmingham

(1)

more info »

Three Course Meal and a Glass of Prosecco for Two at Zizzi, Bishops Stortford

Hertfordshire - Bishop's Stortford

more info »

Three Course Meal and a Glass of Prosecco for Two at Zizzi, Oxford

Oxfordshire - Oxford

more info »

Three Course Meal and a Glass of Prosecco for Two at Zizzi, Paddington Street

Greater London - Westminster

more info »

Three Course Meal and a Glass of Prosecco for Two at Zizzi, Richmond

Surrey - Richmond Upon Thames

more info »

Three Course Meal and a Glass of Prosecco for Two at Zizzi, Sevenoaks

Kent - Sevenoaks

more info »

Three Course Meal and a Glass of Prosecco for Two at Zizzi, Farnham

Surrey - Farnham

more info »

Three Course Meal and a Glass of Prosecco for Two at Zizzi, Gloucester Quays

Gloucestershire - Gloucester

more info »

Three Course Meal and a Glass of Prosecco for Two at Zizzi, Hereford

Herefordshire - Hereford

more info »

Three Course Meal and a Glass of Prosecco for Two at Zizzi, Croydon

Surrey - Croydon

more info »

Three Course Meal and a Glass of Prosecco for Two at Zizzi, Kingston

Surrey - Kingston Upon Thames

more info »

Three Course Meal and a Glass of Prosecco for Two at Zizzi, Manchester King Street

Greater Manchester - Manchester

more info »

Three Course Meal and a Glass of Prosecco for Two at Zizzi, Winchester

Hampshire - Winchester

more info »

Three Course Meal and a Glass of Prosecco for Two at Zizzi, Harrogate

North Yorkshire - Harrogate

more info »

Three Course Meal and a Glass of Prosecco for Two at Zizzi, Norwich

Norfolk - Norwich

more info »

Three Course Meal and a Glass of Prosecco for Two at Zizzi, Nottingham

Nottinghamshire - Nottingham

more info »

Three Course Meal and a Glass of Prosecco for Two at Zizzi, Dorchester

Dorset - Dorchester

more info »

Three Course Meal and a Glass of Prosecco for Two at Zizzi, Leeds Birstall

West Yorkshire - Batley

(2)

more info »

Three Course Meal and a Glass of Prosecco for Two at Zizzi, Leicester

Leicestershire - Leicester

more info »

Three Course Meal and a Glass of Prosecco for Two at Zizzi, Welwyn Garden City

Hertfordshire - Welwyn Garden City

more info »

Three Course Meal and a Glass of Prosecco for Two at Zizzi, Chichester

West Sussex - Chichester

more info »

Three Course Meal and a Glass of Prosecco for Two at Zizzi, Maidstone

Kent - Maidstone

(1)

more info »

Three Course Meal and a Glass of Prosecco for Two at Zizzi, Surbiton

Surrey - Kingston Upon Thames

more info »

Three Course Meal and a Glass of Prosecco for Two at Zizzi, Wokingham

Berkshire - Wokingham

more info »

Three Course Meal and a Glass of Prosecco for Two at Zizzi, Beaconsfield

Buckinghamshire - Beaconsfield

more info »

Three Course Meal and a Glass of Prosecco for Two at Zizzi, Glasgow Princes Square

Lanarkshire - Glasgow

more info »

Three Course Meal and a Glass of Prosecco for Two at Zizzi, Inverness

Inverness-shire - Inverness

more info »

Three Course Meal and a Glass of Prosecco for Two at Zizzi, Port Solent

Hampshire - Portsmouth

(2)

more info »

Three Course Meal and a Glass of Prosecco for Two at Zizzi, Camberley

Surrey - Camberley

more info »

Three Course Meal and a Glass of Prosecco for Two at Zizzi, Market Harborough

Leicestershire - Market Harborough

more info »

Three Course Meal and a Glass of Prosecco for Two at Zizzi, Reading

Berkshire - Reading

more info »

Three Course Meal and a Glass of Prosecco for Two at Zizzi, Bristol Cabot Circus

Avon - Bristol

more info »

Three Course Meal and a Glass of Prosecco for Two at Zizzi, Hitchin

Hertfordshire - Hitchin

more info »

Three Course Meal and a Glass of Prosecco for Two at Zizzi, Manchester Corn Exchange

Greater Manchester - Manchester

(2)

more info »

Three Course Meal and a Glass of Prosecco for Two at Zizzi, Whitstable

Kent - Whitstable

more info »

Three Course Meal and a Glass of Prosecco for Two at Zizzi, Bow Street

Greater London - Westminster

(1)

more info »

Three Course Meal and a Glass of Prosecco for Two at Zizzi, Edinburgh Queensferry

Midlothian - Edinburgh

more info »

Three Course Meal and a Glass of Prosecco for Two at Zizzi, Lincoln

Lincolnshire - Lincoln

more info »

Three Course Meal and a Glass of Prosecco for Two at Zizzi, South Woodford

Greater London - Redbridge

more info »

Three Course Meal and a Glass of Prosecco for Two at Zizzi, Cardiff

Glamorganshire - Cardiff

more info »

Three Course Meal and a Glass of Prosecco for Two at Zizzi, Guildford

Surrey - Guildford

more info »

Three Course Meal and a Glass of Prosecco for Two at Zizzi, Newark

Nottinghamshire - Newark-On-Trent

more info »

Three Course Meal and a Glass of Prosecco for Two at Zizzi, Tunbridge Wells

Kent - Tunbridge Wells

more info »

Three Course Meal with Bottle of Wine for Two at Prezzo, Ware

Hertfordshire - Ware

more info »

Three Course Meal with Bottle of Wine for Two at Prezzo, Stowmarket

Suffolk - Ipswich

more info »

Three Course Meal with Bottle of Wine for Two at Prezzo, East Dereham

Norfolk - East Dereham

more info »

Three Course Meal with Bottle of Wine for Two at Prezzo, Tewkesbury

Gloucestershire - Tewkesbury

(1)

more info »

Three Course Meal with Bottle of Wine for Two at Prezzo, Blackpool

Lancashire - Blackpool

more info »

Three Course Meal with Bottle of Wine for Two at Prezzo, Newport

Gwenton - Newport

more info »

Three Course Meal with Bottle of Wine for Two at Prezzo, Staines

Surrey - Staines

more info »

Three Course Meal with Bottle of Wine for Two at Prezzo, Yate

Gloucestershire - Yate

more info »

Three Course Meal with Bottle of Wine for Two at Prezzo, Redditch

Worcestershire - Redditch

more info »

Three Course Meal with Bottle of Wine for Two at Prezzo, Wickford

Essex - Wickford

more info »

Three Course Meal with Bottle of Wine for Two at Prezzo, Farnborough

Hampshire - Farnborough

more info »

Three Course Meal with Bottle of Wine for Two at Prezzo, Bridgnorth

Shropshire - Bridgnorth

more info »

Three Course Meal with Bottle of Wine for Two at Prezzo, Abergavenny

Monmouthshire - Abergavenny

more info »

Three Course Meal with Bottle of Wine for Two at Prezzo, Warrington

Cheshire - Warrington

(3)

more info »

Three Course Meal with Bottle of Wine for Two at Prezzo, Hinkley

Leicestershire - Hinckley

more info »

Three Course Meal with Bottle of Wine for Two at Prezzo, Clondalkin

Dublin - Clondalkin

more info »

Three Course Meal with Bottle of Wine for Two at Prezzo, Ruislip

Middlesex - Harrow

more info »

Three Course Meal with Bottle of Wine for Two at Prezzo, Bolton

Lancashire - Bolton

more info »

Three Course Meal with Bottle of Wine for Two at Prezzo, Grantham

Lincolnshire - Grantham

more info »

Three Course Meal with Bottle of Wine for Two at Prezzo, Darlington

County Durham - Darlington

(1)

more info »

Three Course Meal with Bottle of Wine for Two at Prezzo, Carlisle

Cumbria - Carlisle

more info »

Three Course Meal and Sparkling Wine for Two at Café Rouge, Bath

Somerset - Bath

(1)

more info »

Three Course Meal and Sparkling Wine for Two at Café Rouge, Blackheath

Greater London - Lewisham

more info »

Three Course Meal and Sparkling Wine for Two at Café Rouge, Bluewater

Kent - Dartford

(1)

more info »

Three Course Meal and Sparkling Wine for Two at Café Rouge, Bournemouth

Dorset - Bournemouth

more info »

Three Course Meal and Sparkling Wine for Two at Café Rouge, Brighton

East Sussex - Brighton

(1)

more info »

Three Course Meal and Sparkling Wine for Two at Café Rouge, Brighton Marina

East Sussex - Brighton Marina

more info »

Three Course Meal and Sparkling Wine for Two at Café Rouge, Brindley Place

West Midlands - Birmingham

(1)

more info »

Three Course Meal and Sparkling Wine for Two at Café Rouge, Bristol Cribbs

Avon - Bristol

more info »

Three Course Meal and Sparkling Wine for Two at Café Rouge, Bromley

Greater London - Bromley

(1)

more info »

Three Course Meal and Sparkling Wine for Two at Café Rouge, Birmingham Bullring

West Midlands - Birmingham

more info »

Three Course Meal and Sparkling Wine for Two at Café Rouge, Bury St Edmunds

Suffolk - Bury St Edmunds

(2)

more info »

Three Course Meal and Sparkling Wine for Two at Café Rouge, Cambridge

Cambridgeshire - Cambridge

(1)

more info »

Three Course Meal and Sparkling Wine for Two at Café Rouge, Canary Wharf

Greater London - Tower Hamlets

(2)

more info »

Three Course Meal and Sparkling Wine for Two at Café Rouge, Canterbury

Kent - Canterbury

more info »

Three Course Meal and Sparkling Wine for Two at Café Rouge, Cardiff St Davids

Cardiff - Wales

more info »

Three Course Meal and Sparkling Wine for Two at Café Rouge, Chelmsford

Essex - Chelmsford

(1)

more info »

Three Course Meal and Sparkling Wine for Two at Café Rouge, Cheltenham

Gloucestershire - Cheltenham

more info »

Three Course Meal and Sparkling Wine for Two at Café Rouge, Cheshire Oaks

Cheshire - Ellesmere Port

more info »

Three Course Meal and Sparkling Wine for Two at Café Rouge, Coventry

West Midlands - Coventry

more info »

Three Course Meal and Sparkling Wine for Two at Café Rouge, Dorking

Surrey - Dorking

more info »

Three Course Meal and Sparkling Wine for Two at Café Rouge, Dulwich

Greater London - Southwark

more info »

Three Course Meal and Sparkling Wine for Two at Café Rouge, Dulwich Village

Greater London - Southwark

more info »

Three Course Meal and Sparkling Wine for Two at Café Rouge, Durham

County Durham - Durham

more info »

Three Course Meal and Sparkling Wine for Two at Café Rouge, Edinburgh

Midlothian - Edinburgh

(1)

more info »

Three Course Meal and Sparkling Wine for Two at Café Rouge, Epsom

Surrey - Epsom

more info »

Three Course Meal and Sparkling Wine for Two at Café Rouge, Esher

Surrey - Esher

more info »

Three Course Meal and Sparkling Wine for Two at Café Rouge, Exeter

Devon - Exeter

(0)

more info »

Three Course Meal and Sparkling Wine for Two at Café Rouge, Gerrards Cross

Buckinghamshire - Gerrards Cross

more info »

Three Course Meal and Sparkling Wine for Two at Café Rouge, Greenwich

Greater London - Greenwich

more info »

Three Course Meal and Sparkling Wine for Two at Café Rouge, Greenwich O2

Greater London - Greenwich

more info »

Three Course Meal and Sparkling Wine for Two at Café Rouge, Hampstead

Greater London - Camden

more info »

Three Course Meal and Sparkling Wine for Two at Café Rouge, Harborne

West Midlands - Birmingham

more info »

Three Course Meal and Sparkling Wine for Two at Café Rouge, Hays Galleria

Greater London - Lambeth

(1)

more info »

Three Course Meal and Sparkling Wine for Two at Café Rouge, Haywards Heath

West Sussex - Haywards Heath

more info »

Three Course Meal and Sparkling Wine for Two at Café Rouge, Henley

Oxfordshire - Henley

more info »

Three Course Meal and Sparkling Wine for Two at Café Rouge, Hertford

Hertfordshire - Hertford

more info »

Three Course Meal and Sparkling Wine for Two at Café Rouge, Highgate

Greater London - Camden

more info »

Three Course Meal and Sparkling Wine for Two at Café Rouge, Hitchin

Hertfordshire - Hitchin

(0)

more info »

Three Course Meal and Sparkling Wine for Two at Café Rouge, Kew Bridge

Greater London - Ealing

(1)

more info »

Three Course Meal and Sparkling Wine for Two at Café Rouge, Kingsway

Greater London - Westminster

more info »

Three Course Meal and Sparkling Wine for Two at Café Rouge, Lakeside

Essex - Barking & Dagenham

more info »

Three Course Meal and Sparkling Wine for Two at Café Rouge, Leamington Spa

Warwickshire - Leamington Spa

more info »

Three Course Meal and Sparkling Wine for Two at Café Rouge, Leicester

Leicestershire - Leicester

(1)

more info »

Three Course Meal and Sparkling Wine for Two at Café Rouge, Loughton

Essex - Barking & Dagenham

more info »

Three Course Meal and Sparkling Wine for Two at Café Rouge, Maidstone

Kent - Maidstone

(1)

more info »

Three Course Meal and Sparkling Wine for Two at Café Rouge, Birmingham Mailbox

West Midlands - Birmingham

more info »

Three Course Meal and Sparkling Wine for Two at Café Rouge, Manchester

Greater Manchester - Manchester

more info »

Three Course Meal and Sparkling Wine for Two at Café Rouge, Milton Keynes Hub

Buckinghamshire - Milton Keynes

more info »

Three Course Meal and Sparkling Wine for Two at Café Rouge, Milton Keynes

Buckinghamshire - Milton Keynes

more info »

Three Course Meal and Sparkling Wine for Two at Café Rouge, Newcastle

Tyne & Wear - Newcastle upon Tyne

more info »

Three Course Meal and Sparkling Wine for Two at Café Rouge, Norwich

Norfolk - Norwich

more info »

Three Course Meal and Sparkling Wine for Two at Café Rouge, Oxford

Oxfordshire - Oxford

more info »

Three Course Meal and Sparkling Wine for Two at Café Rouge, Pinner

Greater London - Harrow

more info »

Three Course Meal and Sparkling Wine for Two at Café Rouge, Portsmouth

Hampshire - Portsmouth

(1)

more info »

Three Course Meal and Sparkling Wine for Two at Café Rouge, Reading

Berkshire - Reading

more info »

Three Course Meal and Sparkling Wine for Two at Café Rouge, Reigate

Surrey - Reigate

(2)

more info »

Three Course Meal and Sparkling Wine for Two at Café Rouge, Ruislip

Greater London - Harrow

(1)

more info »

Three Course Meal and Sparkling Wine for Two at Café Rouge, Salford

Greater Manchester - Salford

more info »

Three Course Meal and Sparkling Wine for Two at Café Rouge, Salisbury

Wiltshire - Salisbury

more info »

Three Course Meal and Sparkling Wine for Two at Café Rouge, Sheffield

South Yorkshire - Sheffield

more info »

Three Course Meal and Sparkling Wine for Two at Café Rouge, Solihull

West Midlands - Solihull

(0)

more info »

Zombie Themed Weaponry Training

Nottinghamshire - Blyth

more info »

Three Course Meal and Sparkling Wine for Two at Café Rouge, Southgate

Greater London - Barnet

(1)

more info »

Three Course Meal and Sparkling Wine for Two at Café Rouge, St Katherine Dock

Greater London - Tower Hamlets

more info »

Three Course Meal and Sparkling Wine for Two at Café Rouge, St Pauls

Greater London - City of London

(1)

more info »

Three Course Meal and Sparkling Wine for Two at Café Rouge, St Albans

Hertfordshire - St Albans

more info »

Three Course Meal and Sparkling Wine for Two at Café Rouge, Stratford upon Avon

West Midlands - Stratford upon Avon

(1)

more info »

Three Course Meal and Sparkling Wine for Two at Café Rouge, Tenterden

Kent - Tenterden

more info »

Three Course Meal and Sparkling Wine for Two at Café Rouge, Thanet

Kent - Broadstairs

more info »

Three Course Meal and Sparkling Wine for Two at Café Rouge, Victoria

Greater London - Westminster

more info »

Three Course Meal and Sparkling Wine for Two at Café Rouge, Wellington Street

Greater London - Westminster

(5)

more info »

Three Course Meal and Sparkling Wine for Two at Café Rouge, Weybridge

Surrey - Weybridge

more info »

Three Course Meal and Sparkling Wine for Two at Café Rouge, Windsor

Berkshire - Windsor

more info »

Three Course Meal and Sparkling Wine for Two at Café Rouge, Witney

Oxfordshire - Witney

more info »

Three Course Meal and Sparkling Wine for Two at Café Rouge, Woking

Surrey - Woking

more info »

Three Course Meal and Sparkling Wine for Two at Café Rouge, Wokingham

Greater London - Wokingham

more info »

Three Course Meal and Sparkling Wine for Two at Café Rouge, Worcester

Worcestershire - Worcester

(1)

more info »

Three Course Meal and Sparkling Wine for Two at Café Rouge, York

North Yorkshire - York

(2)

more info »

Meet and Greet Llama Experience with Afternoon Cream Tea for Two

Devon - Sidmouth

more info »

Professional Racing Simulator Experience - Premium Race

Berkshire - Slough

more info »

Karting on Ice for Two

Multiple Locations

more info »

Karting on Ice at Alexandra Palace Ice Rink for Two

Greater London - Enfield

more info »
Perfect Gift for Him - Smartbox by Buyagift -

£49.99
Perfect Gift for Him - Smartbox by Buyagift -

£49.99