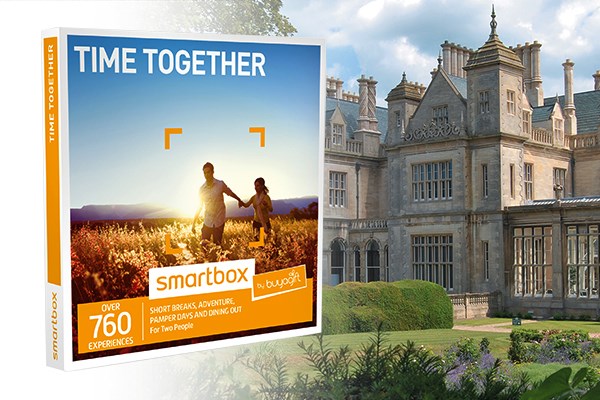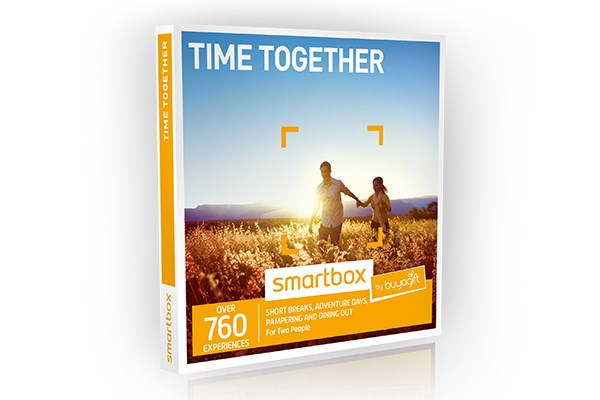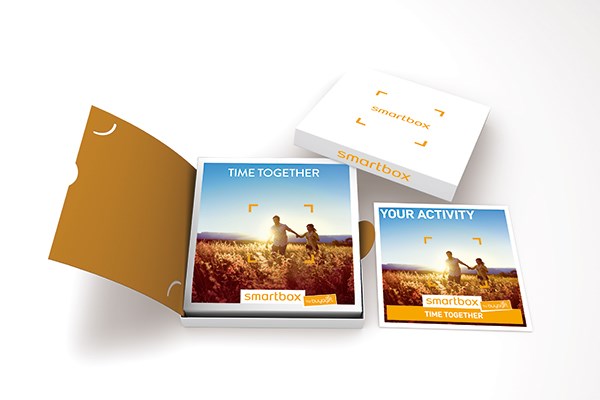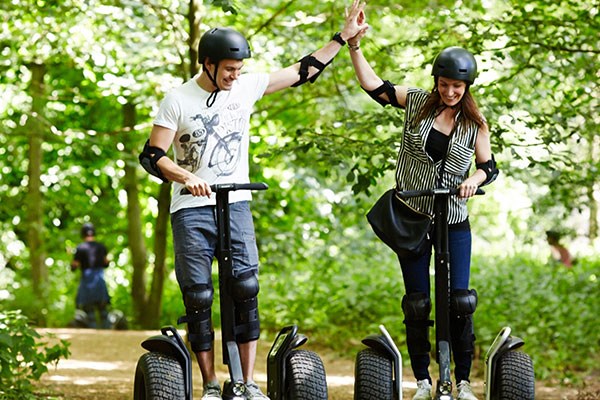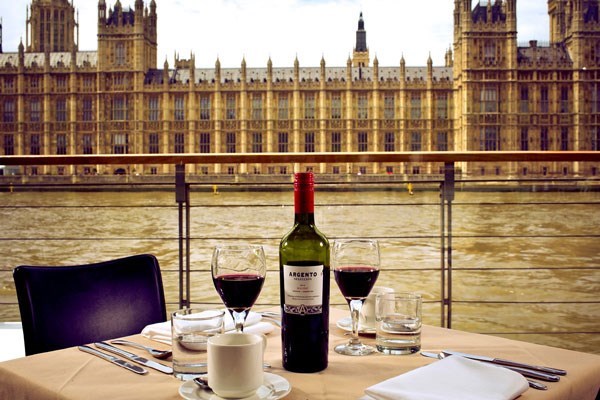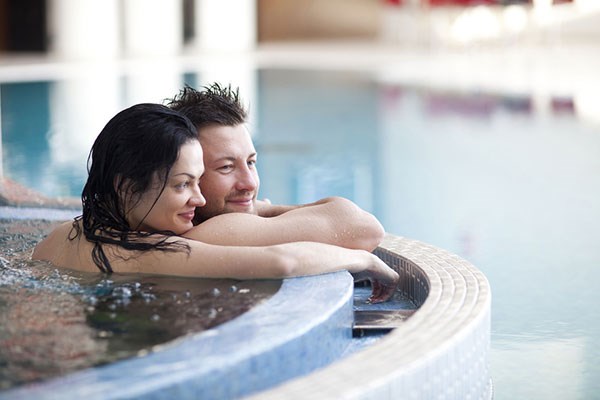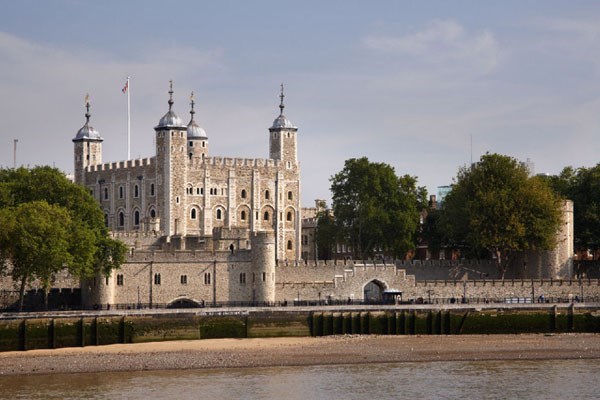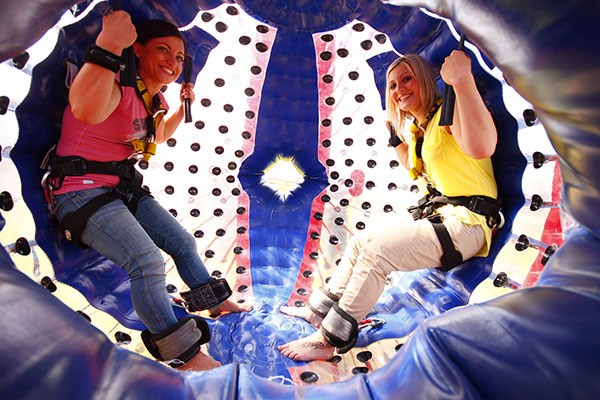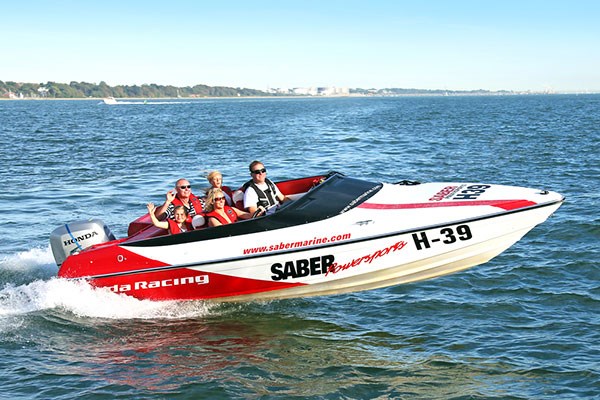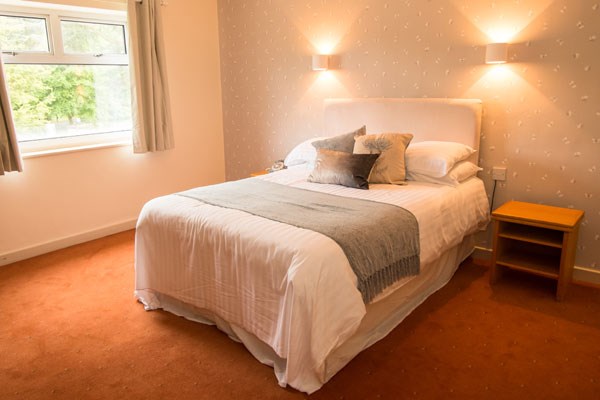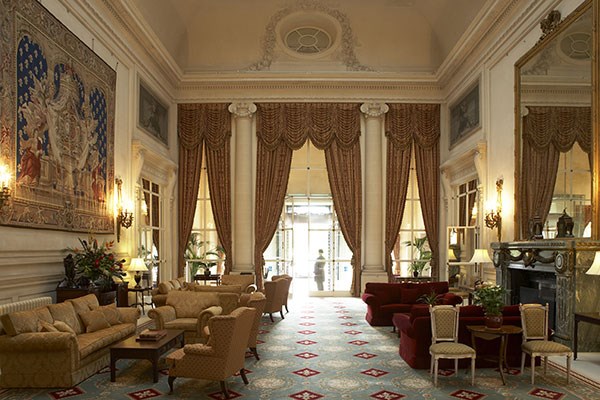 Time Together - Smartbox by Buyagift
Product code: 11441602
4.5 out of 5 (based on 3953 reviews)
Write a review »
Over 760 Experiences - Ultimate Gift for Couples

Short Breaks, Adventure Days, Pampering & Dining

Valid for 24 Months
How it works
Hundreds of experiences in every Smartbox handpicked from Buyagift's fantastic range.
Includes a beautiful presentation box with a detailed booklet of the experiences included.
Give the gift of choice allowing the recipient to book their chosen experience.
Summary
Abandon the conventional gifts – we've got the answer to your gifting problems with this spectacular selection of over 500 fantastic Short Break, Adventure, Pamper Day and Dining Out experiences for two. In order to make it easy for you we've hand-picked some of our favourite experiences for your recipients to choose from, so whatever they decide to do, they are sure to have a fun day out together! With experiences UK wide, it doesn't matter if they're foodies who enjoy indulging in gourmet cuisine at top restaurants or they're adrenaline-junkies who would love bungee jumping from phenomenal heights, we've got it all covered. At point of purchase you will have the option of selecting a gift box or an evoucher.


Fine Print
What's included?
This voucher includes a selection of over 500 short breaks, adventure, pamper days or dining out experiences for two people
This voucher is valid for 24 months
Your voucher is exchangeable
You will be able to select your chosen experience after purchasing
Exclusion dates may apply
What do I need to know?
All dates are subject to availability
Restrictions may apply and vary from experience to experience
Experiences available within this choice voucher
Filter Products:
Harness Sphereing for Two

Multiple Locations

(61)

more info »

Table For Two Mamounia Lounge Knightsbridge

Greater London - Kensington & Chelsea

(1)

more info »

The Rubens at the Palace Afternoon Tea for Two

Central London - Westminster

(106)

more info »

Afternoon Tea for Two at The Royal Park Hotel

Central London - Westminster

more info »

Dinner for Two at Brook Honiley Court Hotel

Warwickshire - Nr Warwick

(3)

more info »

One Night Stay with Breakfast at the Belhaven Hotel for Two

Strathclyde - Glasgow

(1)

more info »

Overnight Stay with Breakfast for Two at Ye Olde Red Lion

East Riding of Yorkshire - Holme-on-Spalding-Moor

more info »

Overnight Stay with Breakfast for Two at Clifton Park Hotel

Lancashire - St Annes on Sea

(1)

more info »

Two Night Stay for Two at Invernente Bed and Breakfast

Stirling - Callander

more info »

Half Day "Cowes Adventure" RIB Experience for Two

Hampshire - Portsmouth

(1)

more info »

Three Course Dinner with Prosecco for Two at Prezzo, Thame

Oxfordshire - Thame

more info »

One Night Break with Breakfast at Collingwood Guest House for Two

Norfolk - Great Yarmouth

more info »

One Night Break for Two at Bodiwan

Gwynedd - Snowdonia

more info »

Three Course Dinner with Prosecco for Two at Prezzo, Trafalgar Square

Greater London - Westminster

(4)

more info »

Three Course Dinner with Prosecco for Two at Prezzo, Glasgow Fort

Lothian - Glasgow

more info »

One Night Break at Dairy Barns

Norfolk - Hickling

(21)

more info »

Spa Taster with Afternoon Tea for Two at The Elms

Worcestershire - Abberley

(1)

more info »

Three Course Meal with Prosecco for Two at Prezzo

Lancashire - Lytham St Anne's

more info »

Three Course Dinner with Prosecco for Two at Prezzo, Northwood

Middlesex - Hillingdon

more info »

Three Course Dinner with Prosecco for Two at Prezzo, Harborne

West Midlands - Birmingham

(2)

more info »

Three Course Dinner with Prosecco for Two at Prezzo, Belfast

County Antrim - Belfast

(1)

more info »

Three Course Dinner with Prosecco for Two at Prezzo, Brighton

East Sussex - Brighton

(1)

more info »

Overnight Stay with Breakfast for Two at Elm Farm Country House

Norfolk - Horsham

(1)

more info »

Three Course Dinner with Prosecco for Two at Prezzo, Nottingham

Nottinghamshire - Nottingham

(3)

more info »

Three Course Dinner with Prosecco for Two at Prezzo, Ely

Cambridgeshire - Ely

(1)

more info »

Three Course Dinner with Prosecco for Two at Prezzo, Haywards Heath

West Sussex - Haywards Heath

(1)

more info »

Champagne Afternoon Tea for Two at The Linthwaite Hotel

Cumbria - Windermere

(12)

more info »

Afternoon Tea for Two at The Capital Hotel in Knightsbridge

Greater London - Kensington & Chelsea

(4)

more info »

Three Course Dinner with Prosecco for Two at Prezzo, Cockfosters

Greater London - Barnet

(1)

more info »

Three Course Dinner with Prosecco for Two at Prezzo, Norwich Tombland

Norfolk - Norwich

(1)

more info »

Three Course Dinner with Prosecco for Two at Prezzo, Formby

Merseyside - Formby

(1)

more info »

Dinner for Two at The Hickstead Hotel

West Sussex - Hickstead

(1)

more info »

Three Course Dinner with Prosecco for Two at Prezzo, Tunbridge Wells

Kent - Tunbridge Wells

(1)

more info »

Three Course Dinner with Prosecco for Two at Prezzo, Wokingham Broad Street

Berkshire - Wokingham

(1)

more info »

Overnight Break at Village Hotel Club Nottingham

Nottinghamshire - Nottingham

(2)

more info »

Wine Appreciation Lunch at Swinton Park for Two

North Yorkshire - Ripon

(6)

more info »

Overnight Break at Village Hotel Club Blackpool

Lancashire - Blackpool

(1)

more info »

Two Hour Land Yachting Experience for Two

Kent - Greatstone Beach

(25)

more info »

Offshore Powerboat Taster Session for Two

Hampshire - Southampton

more info »

Overnight Break at Village Hotel Club Manchester Cheadle

Greater Manchester - Cheadle

(2)

more info »

Three Course Dinner with Prosecco for Two at Prezzo, Leeds White Rose

West Yorkshire - Leeds

(1)

more info »

One Night Break at Bentley Lodge

Devon - Torquay

(7)

more info »

Three Course Dinner with Prosecco for Two at Prezzo, Reigate

Surrey - Reigate

(1)

more info »

A La Carte Dinner for Two at The Ickworth

Suffolk - Bury St Edmunds

(2)

more info »

Three Course Dinner with Prosecco for Two at Prezzo, Guildford

Surrey - Guildford

(1)

more info »

Four Course Meal and Bubbles for Two at Picture Restaurant, Fitzrovia

Greater London - Westminster

(20)

more info »

Three Course Dinner with Prosecco for Two at Prezzo, Redhill

Surrey - Redhill

(1)

more info »

Three Course Dinner with Prosecco for Two at Prezzo, Torquay

Devon - Torquay

(3)

more info »

Dinner for Two at Mere Court Hotel

Cheshire - Knutsford

(11)

more info »

Three Course Dinner with Prosecco for Two at Prezzo, Edinburgh North Bridge

Lothian - Edinburgh

(2)

more info »

A La Carte Dinner for Two at Woolley Grange

Wiltshire - Bradford-On-Avon

(2)

more info »

Three Course Dinner with Prosecco for Two at Prezzo, Preston

Lancashire - Preston

(1)

more info »

Deluxe Two Night Wigwam Break for Two at Waterfoot Park

Cumbria - Kendal

(8)

more info »

Massage for Two at a Chelsea Day Spa

Greater London - Kensington & Chelsea

(6)

more info »

Three Course Dinner with Prosecco for Two at Prezzo, Egham

Surrey - Egham

(1)

more info »

Three Course Dinner with Prosecco for Two at Prezzo, Leicester

Leicestershire - Leicester

(1)

more info »

Three Course Dinner with Prosecco for Two at Prezzo, Billericay

Essex - Billericay

(2)

more info »

A La Carte Dinner for Two at Fowey Hall

Cornwall - Fowey

(3)

more info »

Three Course Dinner with Prosecco for Two at Prezzo, Weymouth

Dorset - Weymouth

(1)

more info »

A Round of Golf for Two at Bowood Hotel

Wiltshire - Derry Hill

(4)

more info »

A La Carte Dinner for Two at The Elms

Worcestershire - Abberley

(1)

more info »

Three Course Dinner with Prosecco for Two at Prezzo, York

North Yorkshire - York

(1)

more info »

Three Course Dinner with Prosecco for Two at Prezzo, Northampton

Northamptonshire - Northampton

(1)

more info »

Dolphin Watching for Two

Multiple Locations

(22)

more info »

Three Course Dinner with Prosecco for Two at Prezzo, Hertford

Hertfordshire - Hertford

(1)

more info »

One Night Break for Two at The Rutland Arms Hotel

Derbyshire - Bakewell

(4)

more info »

Meet The Animals at Bristol Zoo Gardens for One with Free Drink and Entry for a Friend

Avon - Bristol

(10)

more info »

Three Course Dinner with Prosecco for Two at Prezzo, Braintree

Essex - Braintree

(1)

more info »

Three Course Dinner with Prosecco for Two at Prezzo, Cheltenham

Gloucestershire - Cheltenham

(1)

more info »

One Night Break at Stoke Rochford Hall

Lincolnshire - Grantham

(8)

more info »

Three Course Dinner for Two at The Mill Hotel

Suffolk - Sudbury

(6)

more info »

Three Course Dinner for Two at Churchill Hotel

North Yorkshire - York

(4)

more info »

Three Course Dinner for Two at Thoresby Hall

Nottinghamshire - Newark

(25)

more info »

Chilli Tour and Tasting for Two

Bedfordshire - Chawston

(8)

more info »

Abbey House Hotel Overnight Break for Two with Breakfast

Cumbria - Barrow-in-Furness

(1)

more info »

Overnight Stay with Welsh Breakfast for Two at Old Radnor Barn

Powys - Brecon

(1)

more info »

The London Cabaret Club Tickets and Meet the Stars for Two

Greater London - Westminster

more info »

Overnight Stay with Breakfast for Two at The Trouville Hotel

Dorset - Bournemouth

(2)

more info »

Dinner for Two at the Bagden Hall Hotel

West Yorkshire - Denby Dale

(11)

more info »

Three Course Lunch or Dinner with Wine for Two at Earl of March, West Sussex

West Sussex - Chichester

(4)

more info »

Dinner for Two at The Saracens Head Hotel

Nottinghamshire - Southwell

(10)

more info »

Three Course Dinner with Prosecco for Two at Prezzo, Bristol

Avon - Bristol

(2)

more info »

Three Course Dinner with Prosecco for Two at Prezzo, Bromsgrove

Worcestershire - Bromsgrove

(3)

more info »

Three Course Dinner with Prosecco for Two at Prezzo, Marlborough

Wiltshire - Marlborough

(1)

more info »

Three Course Dinner with Prosecco for Two at Prezzo, Kettering

Northamptonshire - Kettering

(1)

more info »

Vineyard Tour and Tasting with Lunch for Two

Multiple Locations

(125)

more info »

Segway Rally Adventure for Two

Greater London - Redbridge

more info »

Extended Segway Rally Anytime for Two with Free Photo

more info »

Extended Segway Rally Anytime for Two with Free Photo

County Durham - Stockton-on-Tees

more info »

Bateaux Thames Lunch Cruise for Two

Greater London - Westminster

(825)

more info »

Extended Segway Rally Anytime for Two with Free Photo

Central Scotland - Musselburgh

more info »

Three Course Dinner with Prosecco for Two at Prezzo, Canterbury

Kent - Canterbury

(3)

more info »

Three Course Dinner with Prosecco for Two at Prezzo, Maidstone

Kent - Maidstone

(3)

more info »

Three Course Dinner with Prosecco for Two at Prezzo, Southport

Merseyside - Southport

(3)

more info »

Three Course Dinner with Prosecco for Two at Prezzo, Bath

Somerset - Bath

(3)

more info »

The View from The Shard for Two

Central London - Lambeth

(343)

more info »

Rasul Mud Treatment at The Club and Spa Chester For Two

Cheshire - Hoole

(16)

more info »

The Alnwick Garden and Afternoon Tea for Two

Northumberland - Alnwick

(16)

more info »

Three Course Dinner with Prosecco for Two at Prezzo, Chelmsford Baddow Road

Essex - Chelmsford

(1)

more info »

Dinner for Two at Georgian House Hotel

Surrey - Haslemere

(3)

more info »

Dinner for Two at Grovefield House Hotel

Buckinghamshire - Slough

(2)

more info »

The Tower of London Entry and Cream Tea for Two (HS-Hosp)

Greater London - City of London

(13)

more info »

Three Course Dinner with Prosecco for Two at Prezzo, Leatherhead

Surrey - Leatherhead

(2)

more info »

Three Course Dinner for Two at Ambassadors Bloomsbury

Greater London - Westminster

(4)

more info »

Harrods Champagne Bar Experience for Two

Greater London - Westminster

(8)

more info »

Drury Lane Backstage Tour with Dinner for Two in Covent Garden

Greater London - Westminster

(18)

more info »

Three Course Dinner with Prosecco for Two at Prezzo, Tring

Hertfordshire - Tring

(3)

more info »

Three Course Dinner with Prosecco for Two at Prezzo, Gainsborough

Lincolnshire - Gainsborough

(1)

more info »

Three Course Lunch for Two at The Slaughters Manor House

Gloucestershire - Lower Slaughter

(20)

more info »

Dinner for Two at the Marshall Meadows Hotel

Northumberland - Berwick-Upon-Tweed

(2)

more info »

Afternoon Tea for Two at Amberley Castle

West Sussex - Nr. Arundel

(71)

more info »

Three Course Dinner with Prosecco for Two at Prezzo, Winchester

Hampshire - Winchester

(2)

more info »

Afternoon Tea for Two at London Marriott Hotel Park Lane

Greater London - Westminster

(11)

more info »

Champagne Afternoon Tea for Two at Tylney Hall

Hampshire - Hook

(26)

more info »

Sparkling Sussex Afternoon Tea for Two at Ashdown Park Hotel

East Sussex - East Grinstead

(16)

more info »

Three Course Dinner with Prosecco for Two at Prezzo, Cardiff St Mary Street

Glamorganshire - Cardiff

(2)

more info »

Three Course Dinner with Prosecco for Two at Prezzo, Broadstairs

Kent - Broadstairs

(2)

more info »

Three Course Dinner with Prosecco for Two at Prezzo, Boston

Lincolnshire - Boston

(1)

more info »

Afternoon Tea with a Twist in the Tail for Two at Playboy Club London

Greater London - Westminster

(8)

more info »

Three Course Dinner with Prosecco for Two at Prezzo, Uxbridge

Greater London - Hillingdon

(1)

more info »

Three Course Dinner with Prosecco for Two at Prezzo, St Neots

Cambridgeshire - St Neots

(1)

more info »

Three Course Dinner with Prosecco for Two at Prezzo, Nottingham - Low Pavement

Nottinghamshire - Nottingham

(1)

more info »

Three Course Dinner with Prosecco for Two at Prezzo, Chelmsford

Essex - Chelmsford

(2)

more info »

Three Course Dinner with Prosecco for Two at Prezzo, Glasshouse Street

Greater London - Westminster

(1)

more info »

Afternoon Tea for Two at Sharrow Bay

Cumbria - Penrith

(18)

more info »

Three Course Dinner with Prosecco for Two at Prezzo, Maidenhead

Berkshire - Maidenhead

(1)

more info »

Afternoon Tea for Two at Alexander House Hotel

West Sussex - Turners Hill

(30)

more info »

Three Course Dinner with Prosecco for Two at Prezzo, Maldon

Essex - Maldon

(1)

more info »

Champagne Afternoon Tea for Two at The Grand Hotel, Eastbourne

East Sussex - Eastbourne

(9)

more info »

Three Course Dinner with Prosecco for Two at Prezzo, Glasgow St Vincent Place

Strathclyde - Glasgow

(1)

more info »

Three Course Dinner with Prosecco for Two at Prezzo, Wandsworth

Greater London - Wandsworth

(1)

more info »

Spa and Afternoon Tea for Two at Crowne Plaza Felbridge

West Sussex - East Grinstead

(18)

more info »

Three Course Dinner with Prosecco for Two at Prezzo, Whitstable

Kent - Whitstable

(1)

more info »

Three Course Dinner with Prosecco for Two at Prezzo, Exeter

Devon - Exeter

(2)

more info »

Afternoon Tea & Spa Experience for Two at Greenwoods Hotel

Essex - Stock

(40)

more info »

Spa Taster with Afternoon Tea for Two at New Park Manor

Hampshire - Brockenhurst

(3)

more info »

Design Your Own Perfume Gold Experience for Two

Multiple Locations

(3)

more info »

Matching Cheese And Wine Course for Two

Greater London - Westminster

(5)

more info »

Windsor Castle and Afternoon Tea for Two

Berkshire - Windsor

(243)

more info »

5 Minute Helicopter Buzz Flight For Two in Maidenhead

Berkshire - Maidenhead

more info »

Segway Rally for Two in County Durham

County Durham - Stockton-on-Tees

more info »

One Night Hotel Break at Hallmark Hotel Carlisle

Cumbria - Carlisle

(1)

more info »

5 Minute Helicopter Buzz Flight For Two in Derbyshire

Derbyshire - Buxton

more info »

Virgin Active Revitaliser Package for Two in Devonshire

more info »

Game of Thrones & Giant Causeway Guided Tour of Northern Ireland for Two

Belfast - Belfast

(1)

more info »

Dolphin Watching for Two

Dyfed - New Quay

more info »

One Night Break at Rudstone Walk

East Riding of Yorkshire - Brough

more info »

Lava Shell Treatment for Two at Bannatyne's Dunfermline

Fife - Dunfermline

more info »

5 Minute Helicopter Buzz Flight For Two in Cheltenham

Gloucestershire - Cheltenham

more info »

Facial and Manicure for Two at Gina Conway Aveda Salon Westbourne

Greater London - Westminster

more info »

Segway Rally for Two in Kent

Kent - Maidstone

more info »

Champagne Afternoon Tea for Two at The Marquis at Alkham

Kent - Dover

(7)

more info »

Lava Shell Treatment for Two at Bannatyne's Leicester

Leicestershire - Leicester

more info »

Round of Golf for Two at North Shore Golf Club

Lincolnshire - Skegness

(1)

more info »

Overnight Break at Village Hotel Club Edinburgh

Lothian - Edinburgh

(2)

more info »

5 Minute Helicopter Buzz Flight For Two in Liverpool

Merseyside - Liverpool

more info »

Segway Rally for Two in North Yorkshire

North Yorkshire - Harrogate

more info »

Helicopter Flight For Two in Scotland

Multiple Locations

(3)

more info »

One Night Stay for Two at Invernente Bed and Breakfast

Stirling - Callander

more info »

Dolphin Watching for Two

Scottish Highlands - Cromarty

more info »

One Night Break at Lower Buckton Country House

Shropshire - Leintwardine

more info »

One Night Break at The Manifold Inn

Staffordshire - Buxton

(1)

more info »

Spa Taster with Afternoon Tea for Two at the Ickworth

Suffolk - Bury St Edmunds

(3)

more info »

Tour and Tasting with Lunch for Two at Shawsgate Vineyard

Suffolk - Woodbridge

more info »

5 Minute Helicopter Buzz Flight For Two in Tayside

Tayside - Perth

more info »

Spa Selection for Two at Bannatyne's Priory Queensway (Midweek)

more info »

Overnight Break at Village Hotel Club Coventry

West Midlands - Coventry

more info »

Spa Taster with Afternoon Tea for Two at Woolley Grange

Wiltshire - Bradford-On-Avon

more info »

Lava Shell Treatment for Two at Bannatyne's Chafford Hundred

Greater London - Barking Dagenham

more info »

One Night Stay at The Sutcliffe Hotel with Breakfast for Two

Lancashire - Blackpool

more info »

One Night Stay at the Buccleuch and Queensberry Arms Hotel with Breakfast for Two

Dumfries and Galloway - Thornhill

more info »

Three Course Dinner with Prosecco for Two at Prezzo, Eltham

Greater London - Bexley

(1)

more info »

Overnight Relaxing Break at Riverside Cottage for Two

Suffolk - Ipswich

more info »

Overnight Stay in a Luxury Hobbit Hut for Two

Aberdeenshire - Fraserburgh

more info »

Three Course Dinner with Prosecco for Two at Prezzo, Manchester Printworks

Greater Manchester - Manchester

(9)

more info »

Three Course Dinner with Prosecco for Two at Prezzo, Haymarket

Greater London - Westminster

(1)

more info »

One Night Break at the Kasbah Boutique Guest House and Bar for Two

Isle of Wight - Ryde

more info »

One Night Break at High Cottages Bed and Breakfast For Two

Norfolk - King's Lynn

more info »

Twilight Retreat for Two at The Club and Spa Chester

Cheshire - Hoole

(75)

more info »

Overnight Stay at Ayuda House with Breakfast for Two

Cheshire - Bowdon

more info »

Spa Taster with Afternoon Tea for Two at Fowey Hall

Cornwall - Fowey

more info »

Three Course Dinner with Prosecco for Two at Prezzo, Harrow

Greater London - Harrow

more info »

Three Course Dinner with Prosecco for Two at Prezzo, Pinner

Greater London - Harrow

more info »

Three Course Dinner with Prosecco for Two at Prezzo, Mayfair

Greater London - Westminster

more info »

Couples Day for Two at River Wellbeing Spa

Greater London - Wandsworth

more info »

Health Club and Afternoon Tea Delight for Two at a Marriott Hotel

Multiple Locations

(6)

more info »

Three Course Dinner with Prosecco for Two at Prezzo, Mill Hill

Greater London - Barnet

more info »

Overnight Stay with Breakfast for Two at The Pack Horse

Devon - South Brent

more info »

Overnight Stay at Dean's Place Hotel with Breakfast for Two

East Sussex - Alfriston

(1)

more info »

Three Course Dinner with Prosecco for Two at Prezzo, New Oxford Street

Greater London - Westminster

more info »

Three Course Dinner with Prosecco for Two at Prezzo, Euston

Greater London - Camden

more info »

Three Course Dinner with Prosecco for Two at Prezzo, Marble Arch

Greater London - Westminster

more info »

Three Course Dinner with Prosecco for Two at Prezzo, King's Cross

Greater London - Kings Cross

more info »

One Night Break at The Queens Head Inn with Breakfast for Two

Cambridgeshire - Peterborough

more info »

Three Course Dinner with Prosecco for Two at Prezzo, St Martins Lane

Greater London - Westminster

(2)

more info »

Overnight Escape at The Granary Hotel with Breakfast for Two

Worcestershire - Kidderminster

more info »

Three Course Dinner with Prosecco for Two at Prezzo, Kensington

Greater London - Kensington & Chelsea

(1)

more info »

Overnight Stay at Shore View Hotel with Breakfast for Two

East Sussex - Eastbourne

(1)

more info »

Three Course Dinner with Prosecco for Two at Prezzo, Woodford Green

Greater London - Waltham Forest

more info »

Relaxation Day with Heat and Ice Experience for Two at Whittlebury Hall

Northamptonshire - Whittlebury

(17)

more info »

Three Course Dinner with Prosecco for Two at Prezzo, Enfield

Greater London - Enfield

more info »

Overnight Stay with Breakfast for Two at The Royal Hotel Girvan

Ayrshire - Girvan

more info »

One Night Stay at the Hilton Royal Parade with Breakfast for Two

East Sussex - Eastbourne

(0)

more info »

Three Course Dinner with Prosecco for Two at Prezzo, St Albans

Hertfordshire - St. Albans

more info »

One Night Break at the Bridge of Cally Hotel for Two

Perthshire - Blairgowrie

more info »

Three Course Dinner with Prosecco for Two at Prezzo, King's Lynn

Norfolk - King's Lynn

more info »

Overnight Escape at The Pinewood Hotel with Breakfast for Two

Buckinghamshire - Slough

(1)

more info »

Pure Pamper for Two at Pure Spa & Beauty Edinburgh, Lothian Road

Lothian - Edinburgh

more info »

Overnight Stay for Two at Holt Lodge Hotel

Cheshire - Wrexham

(1)

more info »

Overnight Break at The Greyhound Inn with Breakfast for Two

Buckinghamshire - Gerrards Cross

more info »

Overnight Stay at The Rusty Anchor with Breakfast for Two

Devon - Plymouth

more info »

Taster Pamper Package with Afternoon Tea at Schmoo by the Sea for Two

East Sussex - Brighton

(4)

more info »

Three Course Dinner with Prosecco for Two at Prezzo, Cheltenham Brewery

Gloucestershire - Cheltenham

more info »

Taster Pamper Package with Afternoon Tea at Schmoo Spa Hilton for Two

Multiple Locations

(7)

more info »

One Night Stay at The Fat Lamb with Breakfast for Two

Cumbria - Kirkby Stephen

more info »

Three Course Dinner with Prosecco for Two at Prezzo, Greenwich

Greater London - Greenwich

(1)

more info »

One Night Bed and Breakfast Break for Two at Rob Roy Hotel

Stirling - Aberfoyle

more info »

Three Course Dinner with Prosecco for Two at Prezzo, Beaconsfield

Buckinghamshire - Beaconsfield

(1)

more info »

Champagne Afternoon Tea for Two at Bishopstrow House

Wiltshire - Warminster

(1)

more info »

Three Course Dinner with Prosecco for Two at Prezzo, New Brighton

Merseyside - Wirral

more info »

Overnight Stay at Hannah's Guest House with Breakfast for Two

Aberdeenshire - Aberdeen

more info »

Overnight Stay at The Royal Hotel in Dockray with Chocolates for Two

Cumbria - Penrith

more info »

Three Course Dinner with Prosecco for Two at Prezzo, Ringwood

Hampshire - Ringwood

more info »

Three Course Dinner with Prosecco for Two at Prezzo, Beckenham

Greater London - Bromley

more info »

One Night Stay at Charnwood Lodge Guest House for Two

Leicestershire - Loughborough

more info »

Overnight Stay at Loch Leven Hotel for Two

Argyll - Fort William

more info »

Three Course Dinner with Prosecco for Two at Prezzo, Wimborne

Dorset - Wimborne

more info »

One Night Getaway for Two at The Dabbling Duck

Norfolk - Great Massingham

more info »

Overnight Relaxing Escape at Best Western Ipswich Hotel for Two

Suffolk - IPSWICH

more info »

One Night Stay for Two at The Royal Lodge Herefordshire

Herefordshire - Ross-on-Wye

more info »

One Night Stay for Two at Moor Court Farm

Herefordshire - Ledbury

more info »

Three Course Dinner with Prosecco for Two at Prezzo, Didcot

Oxfordshire - Didcot

more info »

One Night Stay for Two at The Guildhall Tavern Hotel

Clwyd - Denbigh

(1)

more info »

Three Course Dinner with Prosecco for Two at Prezzo, Dorchester

Dorset - Dorchester

more info »

Three Course Dinner with Prosecco for Two at Prezzo, Camberley

Surrey - Camberley

more info »

Three Course Dinner with Prosecco for Two at Prezzo, Exmouth

Devon - Exmouth

more info »

Three Course Dinner with Prosecco for Two at Prezzo, Rayleigh

Essex - Rayleigh

more info »

Deluxe Spa Day Special at Marriott Hotels with Strawberries and Fizz

West Midlands - Birmingham

more info »

Overnight Stay with Breakfast at The Cedars B&B for Two

Cornwall - Redruth

more info »

Virgin Active Relaxation Package for Two

West Midlands - Solihull

more info »

Three Course Dinner with Prosecco for Two at Prezzo, Yeovil

Somerset - Yeovil

more info »

Deluxe Spa Day Special at Marriott Hotels with Strawberries and Fizz

Greater Manchester - Manchester

more info »

Overnight Stay with Breakfast for Two at Moorland Hotel

Devon - Plymouth

more info »

Overnight Stay with Breakfast for Two at The Camberley

North Yorkshire - Harrogate

(4)

more info »

Virgin Active Relaxation Package for Two

West Yorkshire - Leeds

more info »

Overnight Relaxing Escape at The Dog and Partridge Inn for Two

Derbyshire - Ashbourne

(1)

more info »

Three Course Dinner with Prosecco for Two at Prezzo, Bridgwater

Somerset - Bridgwater

more info »

Overnight Stay for Two at Brooklands Guest House

Devon - Torquay

more info »

Three Course Dinner with Prosecco for Two at Prezzo, Stamford

Lincolnshire - Stamford

more info »

Overnight Escape for Two at Far End Guest House

East Sussex - Eastbourne

more info »

Three Course Dinner with Prosecco for Two at Prezzo, Witham

Essex - Witham

more info »

Spa Creation Day for Two at Ashdown Park Hotel

East Sussex - East Grinstead

(2)

more info »

Three Course Dinner with Prosecco for Two at Prezzo, Buckingham

Buckinghamshire - Buckingham

(1)

more info »

Three Course Dinner with Prosecco for Two at Prezzo, Midhurst

West Sussex - Midhurst

more info »

Overnight Stay at Ty Newydd Country Hotel for Two

Rhondda Cynon Taff - Aberdare

more info »

Three Course Dinner with Prosecco for Two at Prezzo, Chichester

West Sussex - Chichester

more info »

Three Course Dinner with Prosecco for Two at Prezzo, Godalming

Surrey - Godalming

more info »

Half Day Cooking Class with The Smart School Of Cookery For Two

Multiple Locations

(6)

more info »

One Night Stay with Breakfast at Regency Park Hotel for Two

Berkshire - Thatcham

(4)

more info »

Chocolate and Wine Tasting Workshop for Two

Greater London - Lambeth

more info »

Three Course Dinner with Prosecco for Two at Prezzo, Hull

East Riding of Yorkshire - Hull

more info »

Three Course Dinner with Prosecco for Two at Prezzo, Christchurch

Dorset - Christchurst

more info »

Three Course Dinner with Prosecco for Two at Prezzo, Kingston

Kent - Kingston Upon Thames

more info »

Three Course Dinner with Prosecco for Two at Prezzo, Port Solent

Hampshire - Portsmouth

more info »

Three Course Dinner with Prosecco for Two at Prezzo, Rugby

Northamptonshire - Rugby

more info »

Three Course Dinner with Prosecco for Two at Prezzo, Swadlincote

Derbyshire - Swadlincote

more info »

Three Course Dinner with Prosecco for Two at Prezzo, Aberdeen

Aberdeenshire - Aberdeen

more info »

Three Course Dinner with Prosecco for Two at Prezzo, Bournemouth

Dorset - Bournemouth

more info »

Three Course Dinner with Prosecco for Two at Prezzo, Epping

Essex - Epping

more info »

Three Course Dinner for Two at Greenwoods Hotel

Essex - Stock

(3)

more info »

Three Course Dinner with Prosecco for Two at Prezzo, Ripon

North Yorkshire - Ripon

more info »

Three Course Dinner with Prosecco for Two at Prezzo, Halstead

Essex - Halstead

more info »

Three Course Dinner with Prosecco for Two at Prezzo, Spalding

Lincolnshire - Spalding

more info »

Three Course Dinner with Prosecco for Two at Prezzo, Aylesbury

Buckinghamshire - Aylesbury

more info »

Three Course Dinner with Prosecco for Two at Prezzo, Hatfield

Hertfordshire - Hatfield

more info »

Three Course Dinner with Prosecco for Two at Prezzo, Sheffield

South Yorkshire - Sheffield

more info »

Three Course Dinner with Prosecco for Two at Prezzo, Shepperton

Surrey - Shepperton

more info »

Three Course Dinner with Prosecco for Two at Prezzo, Sudbury

Suffolk - Sudbury

more info »

Three Course Dinner with Prosecco for Two at Prezzo, Sheffield Ecclesall Road

South Yorkshire - Sheffield

more info »

Three Course Dinner with Prosecco for Two at Prezzo, Upminster

Essex - Barking & Dagenham

more info »

Three Course Dinner with Prosecco for Two at Prezzo, Romsey

Hampshire - Romsey

more info »

Three Course Dinner with Prosecco for Two at Prezzo, Victoria Place

Greater London - Westminster

more info »

Three Course Dinner with Prosecco for Two at Prezzo, Marlow

Buckinghamshire - Marlow

more info »

Three Course Dinner with Prosecco for Two at Prezzo, Reading

Berkshire - Reading

more info »

Three Course Dinner with Prosecco for Two at Prezzo, Arundel

West Sussex - Arundel

more info »

Three Course Dinner with Prosecco for Two at Prezzo, Weybridge

Surrey - Weybridge

more info »

Three Course Dinner with Prosecco for Two at Prezzo, Buckhurst Hill

Essex - Barking & Dagenham

more info »

Three Course Dinner with Prosecco for Two at Prezzo, Chislehurst

Kent - Bromley

(2)

more info »

Three Course Dinner with Prosecco for Two at Prezzo, Barnstaple

Devon - Barnstaple

more info »

Three Course Dinner with Prosecco for Two at Prezzo, Lyndhurst

Hampshire - Lyndhurst

more info »

Three Course Dinner with Prosecco for Two at Prezzo, North Audley Street

Greater London - Westminster

(1)

more info »

Three Course Dinner with Prosecco for Two at Prezzo, Peterborough

Cambridgeshire - Peterborough

more info »

Three Course Dinner with Prosecco for Two at Prezzo, Street

Somerset - Street

more info »

Three Course Dinner with Prosecco for Two at Prezzo, Sevenoaks

Kent - Sevenoaks

more info »

Three Course Dinner with Prosecco for Two at Prezzo, Felixstowe

Suffolk - Felixtowe

more info »

Three Course Dinner with Prosecco for Two at Prezzo, Haverhill

Suffolk - Haverhill

more info »

Three Course Dinner with Prosecco for Two at Prezzo, Salisbury

Wiltshire - Salisbury

more info »

Three Course Dinner with Prosecco for Two at Prezzo, Woodbridge

Suffolk - Woodbridge

more info »

Three Course Dinner with Prosecco for Two at Prezzo, Barnet

Hertfordshire - Barnet

more info »

Three Course Dinner with Prosecco for Two at Prezzo, Saffron Walden

Suffolk - Saffron Walden

more info »

Three Course Dinner with Prosecco for Two at Prezzo, Cramlington

Northumberland - Cramlington

more info »

Three Course Dinner with Prosecco for Two at Prezzo, Stanmore

Middlesex - Harrow

more info »

Champagne Afternoon Tea for Two at Homewood Park

Somerset - Bath

(9)

more info »

Three Course Meal with Prosecco for Two at Prezzo

Cheshire - Broughton

more info »

Three Course Dinner with Prosecco for Two at Prezzo, Falmouth

Cornwall - Falmouth

more info »

Three Course Dinner with Prosecco for Two at Prezzo, Cardiff St David's

Glamorganshire - Cardiff

more info »

Three Course Michelin Starred Meal with Bubbles for Two at Galvin La Chapelle

Greater London - Tower Hamlets

(80)

more info »

Three Course Dinner with Prosecco for Two at Prezzo, Plymouth

Devon - Plymouth

more info »

Three Course Dinner with Prosecco for Two at Prezzo, Stevenage

Hertfordshire - Stevenage

more info »

Three Course Dinner with Prosecco for Two at Prezzo, Cheshire Oaks

Cheshire - Ellesmere Port

more info »

Three Course Dinner with Prosecco for Two at Prezzo, Norwich

Norfolk - Norwich

more info »

Three Course Dinner with Prosecco for Two at Prezzo, Windsor

Berkshire - Windsor

more info »

Three Course Dinner with Prosecco for Two at Prezzo, Newmarket

Suffolk - Newmarket

more info »

Three Course Meal with Prosecco for Two at Prezzo

Fife - St Andrews

more info »

Reviver Package for Two at Virgin Active Acton West London

Greater London - Acton

more info »

Three Course Dinner with Prosecco for Two at Prezzo, Cambridge

Cambridgeshire - Cambridge

more info »

Three Course Dinner with Prosecco for Two at Prezzo, Leamington Spa

Warwickshire - Leamington Spa

more info »

Three Course Dinner with Prosecco for Two at Prezzo, Lewes

East Sussex - Lewes

more info »

Three Course Dinner with Prosecco for Two at Prezzo, Lincoln

Lincolnshire - Lincoln

(0)

more info »

Three Course Dinner with Prosecco for Two at Prezzo, Stratford-upon-Avon

Warwickshire - Stratford-upon-Avon

more info »

Three Course Meal with Prosecco for Two at Prezzo

Derbyshire - Derby

more info »

Three Course Meal with Prosecco for Two at Prezzo

Hertfordshire - Letchworth Garden City

more info »

Three Course Dinner with Prosecco for Two at Prezzo, Bishops Stortford

Hertfordshire - Bishops Stortford

(1)

more info »

Three Course Dinner with Prosecco for Two at Prezzo, Eastleigh

Hampshire - Eastleigh

more info »

Two Course Meal with a Bottle of Wine for Two at Palmyra

Greater London - Richmond Upon Thames

(1)

more info »

Three Course Dinner with Prosecco for Two at Prezzo, Bicester

Oxfordshire - Bicester

more info »

Three Course Dinner with Prosecco for Two at Prezzo, Bury St Edmunds

Suffolk - Bury St Edmunds

more info »

Tea and Cake for Two at Eden Project

Cornwall - Bodelva

(0)

more info »

Three Course Dinner with Prosecco for Two at Prezzo, East Grinstead

West Sussex - East Grinstead

more info »

Three Course Dinner with Prosecco for Two at Prezzo, Hereford

Herefordshire - Hereford

more info »

Three Course Dinner with Prosecco for Two at Prezzo, Wembley

Greater London - Brent

more info »

Three Course Dinner with Prosecco for Two at Prezzo, Beverley

East Riding of Yorkshire - Beverley

more info »

One Night Stay at Shap Wells Hotel for Two

Cumbria - Penrith

more info »

Three Course Sunday Lunch for Two at Ston Easton Park

Somerset - Ston Easton

more info »

Three Course Dinner with Prosecco for Two at Prezzo, Blandford

Dorset - Blandford Forum

more info »

Three Course Dinner with Prosecco for Two at Prezzo, Hitchin

Hertfordshire - Hitchin

(3)

more info »

Three Course Dinner with Prosecco for Two at Prezzo, Clacton on Sea

Essex - Clacton-on-Sea

(1)

more info »

Junior Taster Class for Two at Pineapple Studios

Greater London - Westminster

(3)

more info »

Three Course Dinner with Prosecco for Two at Prezzo, Oxford

Oxfordshire - Oxford

more info »

Three Course Dinner with Prosecco for Two at Prezzo, St Austell

Cornwall - St Austell

more info »

Dinner for Two at Brook Kingston Lodge Hotel

Surrey - Kingston Upon Thames

more info »

Three Course Dinner with Prosecco for Two at Prezzo, Amersham

Buckinghamshire - Amersham

more info »

Three Course Dinner with Prosecco for Two at Prezzo, Farnham

Surrey - Farnham

(2)

more info »

Three Course Dinner with Prosecco for Two at Prezzo, Stevenage LP

Hertfordshire - Stevenage

more info »

Three Course Dinner for Two at Littlecote House Hotel

Berkshire - Hungerford

(2)

more info »

Three Course Dinner with Prosecco for Two at Prezzo, Horsham

West Sussex - Horsham

more info »

Three Course Dinner with Prosecco for Two at Prezzo, Lymington

Hampshire - Lymington

more info »

A La Carte Dinner for Two at New Park Manor

Hampshire - Brockenhurst

(1)

more info »

Three Course Dinner with Prosecco for Two at Prezzo, Brentwood

Essex - Brentwood

more info »

A La Carte Dinner for Two at Moonfleet Manor

Dorset - Weymouth

more info »

Three Course Meal with Prosecco for Two at Prezzo

Cambridgeshire - Wisbech

(2)

more info »

Three Course Dinner with Prosecco for Two at Prezzo, Beccles

Suffolk - Beccles

more info »

Three Course Dinner with Prosecco for Two at Prezzo, Taunton

Somerset - Taunton

(0)

more info »

Three Course Meal with Prosecco for Two at Prezzo

Kent - Bexley

(2)

more info »

Three Course Dinner with Prosecco for Two at Prezzo, Aldeburgh

Suffolk - Aldeburgh

more info »

Three Course Dinner with Prosecco for Two at Prezzo, Banstead

Surrey - Sutton

more info »

Three Course Dinner with Prosecco for Two at Prezzo, Hornchurch

Essex - Barking & Dagenham

(2)

more info »

Three Course Dinner with Prosecco for Two at Prezzo, Glasgow

Strathclyde - Glasgow

more info »

Three Course Meal with Prosecco for Two at Prezzo

Tyne & Wear - Newcastle upon Tyne

(2)

more info »

Three Course Dinner with Prosecco for Two at Prezzo, Aldershot

Hampshire - Aldershot

(2)

more info »

Three Course Dinner with Prosecco for Two at Prezzo, Oswestry

Shropshire - Oswestry

more info »

Overnight Relaxing Stay at Trevanger Farm with Breakfast for Two

Cornwall - Wadebridge

more info »

Three-Course Meal with Bottle of Prosecco for Two at Prezzo, Milton Keynes Stadium

Buckinghamshire - Milton Keynes

more info »

Three Course Dinner with Prosecco for Two at Prezzo, Tenterden

Kent - Tenterden

more info »

Three Course Dinner with Prosecco for Two at Prezzo, Radlett

Hertfordshire - Radlett

more info »

Banquet Dinner for Two At Coombe Abbey

Warwickshire - Coventry

(4)

more info »

Two Course Meal with Bubbles for Two at The Georgian Restaurant at Harrods

Greater London - Westminster

more info »

Three Course Dinner with Prosecco for Two at Prezzo, Alton

Hampshire - Alton

more info »

Three Course Dinner with Prosecco for Two at Prezzo, Cheam

Surrey - Sutton

more info »

Three Course Dinner with Prosecco for Two at Prezzo, Edinburgh

Lothian - Edinburgh

more info »

Three Course Dinner with Prosecco for Two at Prezzo, Glasgow Braehead

Strathclyde - Glasgow

more info »

Three Course Dinner with Prosecco for Two at Prezzo, Harpenden

Hertfordshire - Harpenden

(1)

more info »

Three Course Dinner with Prosecco for Two at Prezzo, Gloucester

Gloucestershire - Gloucester

more info »

Spa Jet and Massage at Portland Hall Spa for Two

Merseyside - Southport

more info »

Two Course Dinner with Prosecco and Opera for Two at Bel Canto

Greater London - Westminster

more info »

Three Course Dinner for Two and Wine at Gaylord Restaurant

Greater London - Westminster

more info »

Three Course Dinner with Prosecco for Two at Prezzo, Crawley

West Sussex - Crawley

(2)

more info »

Spa Day Pass for Two with Afternoon Tea at Bristol Marriott Royal Hotel

Avon - Bristol

(1)

more info »

Health Club and Afternoon Tea Delight for Two at Northampton Marriott Hotel

Northamptonshire - Northampton

more info »

My Chocolate Workshop for Two

Greater Manchester - Manchester

more info »

Overnight Stay with Breakfast for Two at Waterside Hotel

East Sussex - Eastbourne

more info »

Overnight Stay for Two at Hillcrest Guest House

North Yorkshire - Whitby

(2)

more info »

One Night Hotel Break at The Aubrey Hotel

Hertfordshire - Hemel Hempstead

more info »

Overnight Stay with Breakfast for for Two at Chimney House Hotel

Cheshire - Sandbach

(0)

more info »

Overnight Stay with Breakfast for Two at Grandwood House

West Sussex - Chichester

more info »

One Night Break for Two at Crown Lodge with Breakfast

Devon - Torquay

more info »

One Night Break for Two at Dolly Waggon Guest House

Cumbria - Keswick

more info »

One Night Break for Two at The Castle Inn Hotel

West Sussex - Steyning

more info »

One Night Break for Two with Breakfast and Wine at The White Swan Middleham

North Yorkshire - Middleham

more info »

Champagne Afternoon Tea for Two at Alexander House Hotel

West Sussex - Turners Hill

(6)

more info »

Overnight Lake District Break for Two at The Kings Arms

Cumbria - Penrith

more info »

One Night Break for Two at Quoit-At-Cross

Devon - Tiverton

more info »

One Night Break at Old Repeater Station

Northumberland - Grindon

more info »

One Night Stay with Breakfast for Two at The Lion and Swan Hotel

Cheshire - Congleton

more info »

Helicopter Flight For Two in East Fortune

Lothian - North Berwick

more info »

Overnight Break with Breakfast for Two at The George Hotel, Cumbria

Cumbria - Penrith

more info »

Overnight Stay with Breakfast for Two at The Seamarge Hotel

Norfolk - Overstrand

more info »

Overnight Stay with Breakfast for Two at West Carlton Guest House

East Riding of Yorkshire - Aldbrough

more info »

One Night Stay and Breakfast for Two at The Grapes Hotel

Northumberland - Newcastleton

more info »

One Night Break at Dales Country House for Two

Norfolk - Upper Sheringham

(3)

more info »

One Night Break at Woodchester Lodge

Gloucestershire - Stroud

(1)

more info »

One Night Stay for Two at Melody House Hotel

Norfolk - Great Ryburgh

more info »

One Night Stay for Two at The Best Western Clifton Hotel

Merseyside - Southport

more info »

One Night Bed and Breakfast for Two at The Baltimore Hotel

North Yorkshire - Middlesbrough

more info »

Overnight Break with Breakfast for Two at Acorn Guest House

Cumbria - Penrith

more info »

One Night Break at Betty Cottles Inn for Two

Devon - Okehampton

more info »

Overnight Break for Two at Stonecross Manor

Cumbria - Kendal

more info »

One Night Break at May Garland Inn with Breakfast for Two

East Sussex - Heathfield

more info »

Overnight Stay with Breakfast for Two at Bickleigh Castle

Devon - Tiverton

more info »

Overnight Break with Breakfast for Two at The Dower House Hotel

Lincolnshire - Woodhall Spa

more info »

One Night Bed and Breakfast Break for Two at Holdstrong Farmhouse

Devon - Lydford

more info »

Overnight Break for Two at Buckatree Hall Hotel

Shropshire - Telford

more info »

Overnight Break for Two at Afon Rhaiadr Country House

Gwynedd - Dolgellau

more info »

Overnight Break With Breakfast for Two at Royal Oak Appleby

Cumbria - Appleby-In-Westmorland

more info »

Three Course Dinner with Prosecco for Two at Prezzo, Colchester

Essex - Colchester

more info »

One Night Break for Two with Breakfast at the Camelia Hotel in Essex

Essex - Southend-on-sea

more info »

Overnight Stay at Chandler's Hotel with Breakfast for Two

Argyll - Isle of Bute

more info »

One Night Relaxing Escape with Breakfast at The Best Western George Hotel for Two

Staffordshire - Lichfield

(2)

more info »

One Night Relaxing Stay with Breakfast at the Greenhill Hotel for Two

Cumbria - Wigton

more info »

Overnight Stay with Breakfast at The Fairways Hotel for Two

Glamorganshire - Porthcawl

more info »

One Night Relaxing Escape with Breakfast at The White Hart Inn for Two

Derbyshire - Alfreton

more info »

One Night Stay with Breakfast at The Bailey Ground Hotel for Two

Cumbria - Seascale

more info »

One Night Break with Breakfast at the Beechwood Hotel for Two

Norfolk - North Walsham

(2)

more info »

One Night Stay at Samuel Pepys Hotel for Two

Essex - Harwich

more info »

Champagne Afternoon Tea for Two at Luton Hoo Hotel

Bedfordshire - Luton

(48)

more info »

Segway Rally for Two in Cambridge

Cambridgeshire - Huntingdon

more info »

Spa Taster with Afternoon Tea for Two at the Polurrian Bay Hotel

Cornwall - Mullion

more info »

Health Club and Afternoon Tea for Two at Marriott Aberdeen

Aberdeenshire - ABERDEEN

more info »

A La Carte Dinner for Two at the Polurrian Bay Hotel

Cornwall - Mullion

more info »

Three Course Dinner with Prosecco for Two at Prezzo, Manchester

Greater Manchester - Manchester

(5)

more info »

Three Course Dinner with Prosecco for Two at Prezzo, Newbury

Berkshire - Newbury

more info »

Three Course Dinner with Prosecco for Two at Prezzo, Chingford

Greater London - Enfield

more info »

Three Course Dinner with Prosecco for Two at Prezzo, South Woodford

Essex - Redbridge

more info »

Three Course Dinner with Prosecco for Two at Prezzo, Eastbourne

East Sussex - Eastbourne

more info »

Three Course Dinner with Prosecco for Two at Prezzo, Hailsham

East Sussex - Hailsham

more info »

Three Course Dinner with Prosecco for Two at Prezzo, West Bromwich

West Midlands - West Bromwich

(1)

more info »

Three Course Dinner with Prosecco for Two at Prezzo, Milton Keynes

Buckinghamshire - Milton Keynes

more info »

Three Course Dinner with Prosecco for Two at Prezzo, Trowbridge

Wiltshire - Trowbridge

more info »

Three Course Meal with Prosecco for Two at Prezzo

West Midlands - Solihull

(1)

more info »

Three Course Meal with Prosecco for Two at Prezzo

Carmarthenshire - Carmarthen

more info »

One Night Stay with Breakfast for Two at Mansion House

North Yorkshire - Scarborough

more info »

One Night Stay for Two at Best Western Carlton Hotel Blackpool

Lancashire - Blackpool

more info »

One Night Break at Brook Mollington Banastre Hotel

Cheshire - Chester

(2)

more info »

Overnight Break with Breakfast for Two at Blazing Donkey

Kent - Sandwich

more info »

Overnight Stay at The Crown Inn Coniston with Breakfast for Two

Cumbria - Coniston

more info »

Overnight Stay at Barncroft Luxury Guest House with Breakfast for Two

West Midlands - Solihull

more info »

One Night Stay for Two at The Ocean Hotel

Dorset - Portland

more info »

Overnight Stay with Breakfast for Two at Toft Country House Hotel

Lincolnshire - Bourne

more info »

One Night Escape with Breakfast at the Tufton Arms Hotel for Two

Cumbria - Appleby-in-Westmorland

(1)

more info »

One Night Break for Two with Breakfast at The Mortal Man Inn

Cumbria - Troutbeck

more info »

One Night Break at The Brook Whipper-In

Rutland - Oakham

(2)

more info »

One Night Stay with Breakfast at Stallingborough Grange Hotel for Two

Lincolnshire - Stallingborough

more info »

One Night Break with Breakfast at Barbon Inn for Two

Cumbria - Kirkby Lonsdale

more info »

Overnight Break with Breakfast at The Peebles Hydro Hotel for Two

Central Scotland - Peebles

(2)

more info »

One Night Relaxing Break at The Farthings Country Hotel

Somerset - Taunton

more info »

One Night Break at the Best Western Rockingham Forest Hotel with Breakfast for Two

Northamptonshire - Corby

more info »

One Night Break for Two at Hallmark Hotel Cambridge

Cambridgeshire - Cambridge

(1)

more info »

One Night Break for Two at Hallmark Hotel Derby Mickleover

Derbyshire - Mickleover

more info »

One Night Break at Penyard House for Two

Herefordshire - Weston-under-Penyard

more info »

Overnight Break for Two at Merewood Country House Hotel

Cumbria - Windermere

(3)

more info »

One Night Hotel Break at the Ramada Hatfield Hotel

Hertfordshire - Hatfield

more info »

One Night Break at the Rosscourt Hotel

Dorset - Bournemouth

(4)

more info »

One Night Break at The Langtons Guest House

East Sussex - Eastbourne

(2)

more info »

One Night Break at the Old White Hart

Leicestershire - Rutland

(2)

more info »

One Night Break for Two at Hallmark Hotel Hull

East Riding of Yorkshire - Hull

more info »

Buckingham Palace Queen's Gallery with Afternoon Tea for Two at Hilton Park Lane

Multiple Locations

more info »

Oxford Lunchtime Picnic Cruise

Oxfordshire - Oxford

(41)

more info »

Bond in Motion Exhibition with Meal for Two in Covent Garden

Greater London - Westminster

(42)

more info »

Three Course Meal and Cocktail at Marco Pierre White's London Steakhouse Company

Greater London - Kensington & Chelsea

more info »

Ice Climbing in Covent Garden (London)

Greater London - Westminster

more info »

Thames Cruise Rover Pass for Two

Multiple Locations

more info »

St Paul's Cathedral Visit and Afternoon Tea at The Swan at The Globe for Two

Multiple Locations

more info »

Annual Entry to Blenheim Palace with Afternoon Tea for Two

Oxfordshire - Woodstock

(16)

more info »

Visit Edinburgh Castle with a Three Course Dinner for Two (HS-HOSP)

Lothian - Edinburgh

(4)

more info »

Coca Cola London Eye Visit with Luxury Afternoon Tea for Two

Multiple Locations

more info »

Tower Bridge Exhibition and Afternoon Tea for Two

Greater London - Lambeth

(44)

more info »

Champagne Chocoholic Afternoon Tea for Two at The London Hilton Park Lane

Greater London - London Park Lane

(267)

more info »

Cream Tea, Steam and Sparkle Experience For Two at Ravenglass Railway

Cumbria - Ravenglass

(2)

more info »

Winning Raceday Package for Two in Berkshire

Berkshire - Windsor

more info »

Three Course Meal and Drinks for Two at The Hard Rock Cafe

Greater London - Westminster

(8)

more info »

The View from The Shard Day and Night Tickets for Two Adults

Central London - Lambeth

(1)

more info »

Ripley's Believe it or Not! Entry and Planet Hollywood Meal for Two

Greater London - Westminster

(18)

more info »

Half Day Cooking Class with The Smart School Of Cookery For Two

Greater London - Tower Hamlets

more info »

Kew Gardens Visit and River Cruise from Central London for Two

Multiple Locations

more info »

One Night Break at Hotel Pelirocco

East Sussex - Brighton

more info »

Winning Raceday Package for Two in Brighton

East Sussex - Brighton

more info »

One Night Escape for Two at the Britannia Study Hotel in Brighton

East Sussex - Brighton

more info »

One Night Break at Mercure Winchester Wessex

Hampshire - Winchester

(3)

more info »

One Night Break at Bulltown Farmhouse

Kent - Ashford

(6)

more info »

One Night Break at Mercure Farnham Bush

Surrey - Farnham

more info »

One Night Break at The Talbot Inn

Surrey - Ripley Nr Woking

more info »

Health Club and Afternoon Tea Delight for Two at a Marriott Hotel

Avon - Bristol

more info »

Half Day Cooking Class with The Smart School Of Cookery For Two

Berkshire - Maidenhead

more info »

One Night Stay with Breakfast at Trereife House for Two

Cornwall - Penzance

more info »

One Night Break with Breakfast at the Fox and Hounds Country Hotel For Two

Devon - Chulmleigh

more info »

One Night Break at Thelbridge Cross Inn

Devon - Tiverton

(1)

more info »

One Night Break at Queen Anne Bed and Breakfast

Dorset - Portland

more info »

Two Course Lunch with Fizz for Two at Tudor Farmhouse Hotel

Gloucestershire - Royal Forest of Dean

(1)

more info »

One Night Break at Mercure Banbury Whately Hall Hotel

Oxfordshire - Banbury

more info »

One Night Break at The Place To Stay with Breakfast for Two

Somerset - Frome

more info »

One Night Break with Breakfast for Two at The Corner House Hotel in Somerset

Somerset - Taunton

(2)

more info »

One Night Relaxing Escape with Breakfast at The Ocean Club Hotel For Two

Essex - Clacton-on-Sea

more info »

One Night Break at Newton House Hotel

Derbyshire - Ashbourne

more info »

One Night Hotel Break at Hallmark Hotel Derby Midland

Derbyshire - Derby

(3)

more info »

Winning Raceday Package for Two in Nottinghamshire

Nottinghamshire - Near Newark

more info »

Virgin Active Relaxation Package for Two

Nottinghamshire - Nottingham

more info »

One Night Break at Mercure Stafford South Penkridge Hotel

Staffordshire - Stafford

(3)

more info »

Overnight Break with Breakfast at The George Inn for Two

Warwickshire - Lower Brailes

more info »

Overnight Break at Village Hotel Club Birmingham Walsall

West Midlands - Walsall

more info »

Winning Raceday Package for Two in Worcester

Worcestershire - Worcester

more info »

One Night Bed and Breakfast Break for Two at Rowley Manor Country House Hotel

East Riding of Yorkshire - Cottingham

(2)

more info »

One Night Break at Easterside Farm

North Yorkshire - Helmsley

(2)

more info »

One Night Break at Carlton Park Hotel

South Yorkshire - Rotherham

(1)

more info »

One Night Break at Mosborough Hall Hotel

South Yorkshire - Sheffield

(1)

more info »

One Night Break for Two at Lumley Castle Hotel

County Durham - Chester-le-Street

more info »

One Night Break at The Old School House

Northumberland - Cornhill-on-Tweed

more info »

Overnight Break at Village Hotel Club Newcastle

Tyne & Wear - Newcastle upon Tyne

(3)

more info »

Overnight Break at Village Hotel Club Manchester Bury

Greater Manchester - Bury

more info »

Overnight Break at Village Hotel Club Manchester Hyde

Greater Manchester - Hyde

more info »

Overnight Stay at Heywood House Hotel for Two

Merseyside - Liverpool

more info »

One Night Break at the Georgian Townhouse Hotel with Breakfast for Two

Merseyside - Liverpool

(3)

more info »

Overnight Break at Village Hotel Club Aberdeen

Aberdeenshire - Aberdeen

more info »

Overnight Stay in a Coastal Carriage for Two

Aberdeenshire - Fraserburgh

more info »

One Night Break at Buchan Braes Coastal Hotel

Aberdeenshire - Peterhead

more info »

Overnight Stay at Cameron House with Breakfast for Two

Argyll - Oban

more info »

Helicopter Flight For Two in Scotland

Central Scotland - Cumbernauld

more info »

Taster Spa Day for Two at Bannatyne Health Club Queen Street

Lothian - Edinburgh

more info »

Wine Tasting Evening for Two at Radisson Blu Hotel Glasgow

Strathclyde - Glasgow

more info »

Overnight Break at Village Hotel Club Cardiff

Cardiff - Coryton

(2)

more info »

Taster Pamper Package with Afternoon Tea at Schmoo Spa for Two

Glamorganshire - Cardiff

more info »

Taster Spa Day for Two at Bannatyne's Health Club Cardiff

Cardiff - Cardiff

more info »

One Night Break at The Golden Fleece Inn

Gwynedd - Tremadog

more info »

Overnight Glamping Break with a Bottle of Wine or Bubbles at Daisy Banks

Powys - Montgomery

more info »

Overnight Break at Coulsdon Manor Hotel

Greater London - Croydon

more info »

Overnight Escape for Two at The Ennerdale Country House Hotel

Cumbria - Cleator

more info »

One Night Break for Two at Wessex Hotel

Dorset - Bournemouth

more info »

One Night Stay for Two at Arrochar Hotel

Argyll - Loch Lomond

more info »

One Night Country Escape for Two at the Noel Arms Hotel

Gloucestershire - Chipping Campden

more info »

Overnight Escape for Two at Rutland Arms

Suffolk - Newmarket

more info »

Overnight Escape at Stone House Hotel

Staffordshire - Stafford

more info »

Overnight Escape at Carnoustie Golf Hotel

Angus - Carnoustie

more info »

One Night Break at Mercure Shrewsbury Albrighton Hall Hotel

Shropshire - Shrewsbury

(7)

more info »
Time Together - Smartbox by Buyagift -

£79.99
Time Together - Smartbox by Buyagift -

£79.99