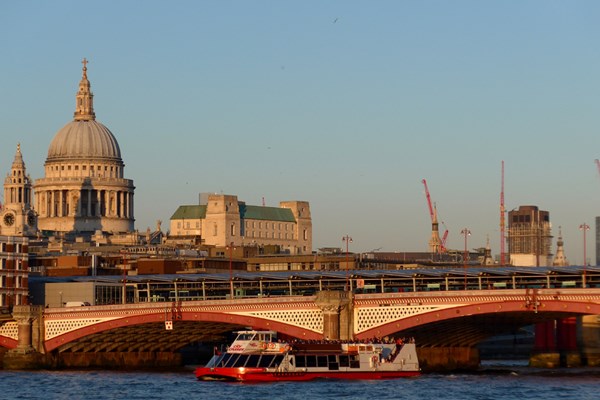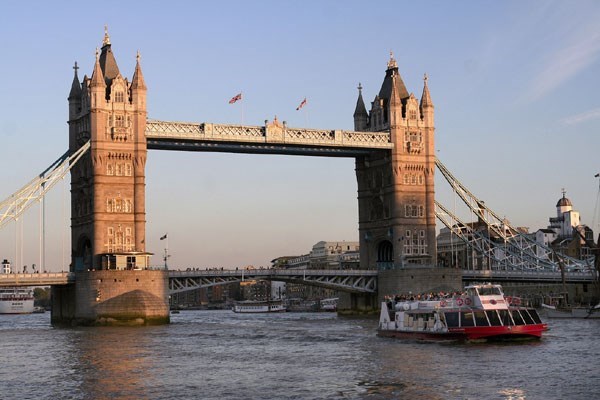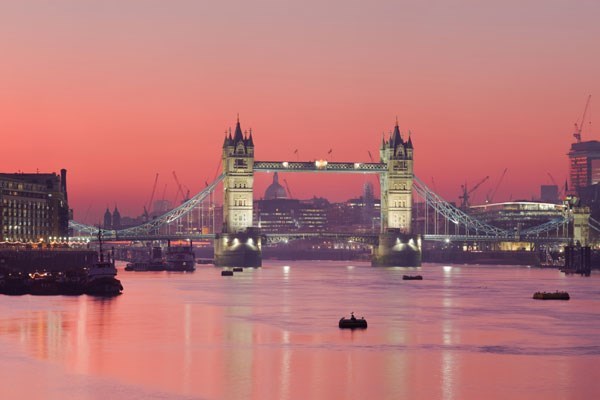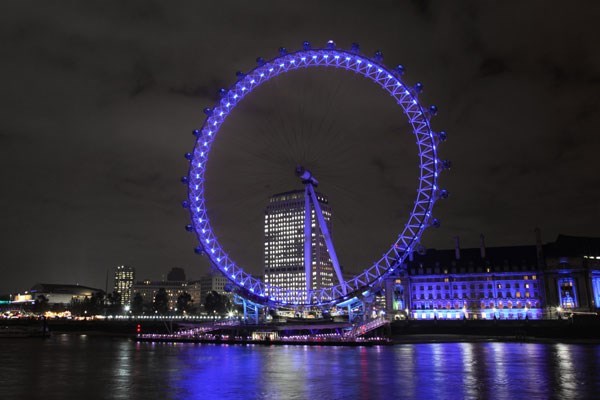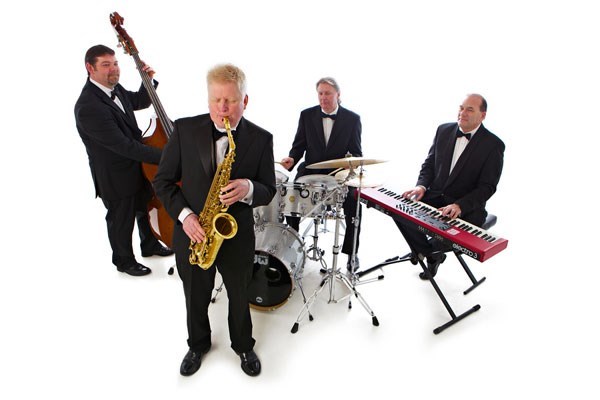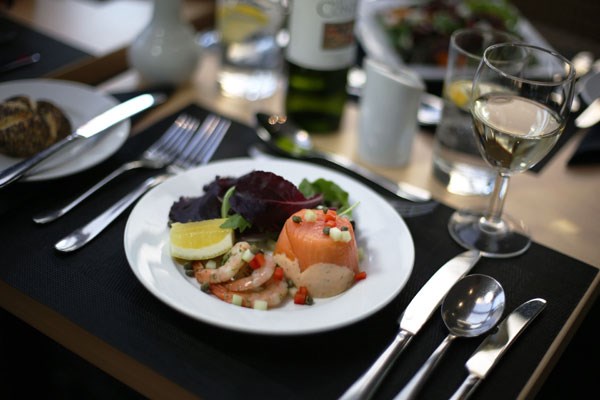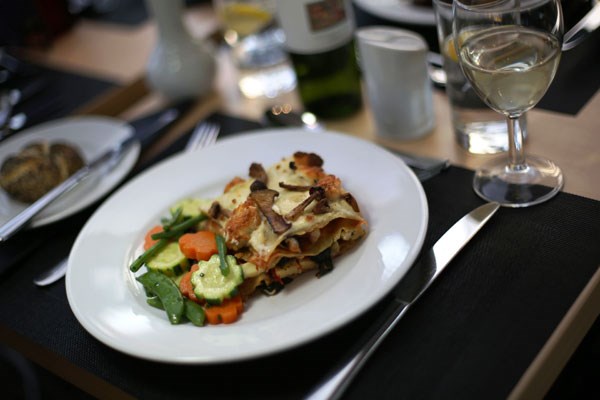 Summary

Fine Print

View on map
A fantastic evening gently gliding down the River Thames to the sultry sounds of a jazz quintet whilst enjoying a delectable three course meal is in store with this dinner cruise. Enjoy a lovely chilled glass of sparkling wine on arrival as you are welcomed aboard and shown to your seats for the evening. Immediately you will be taken back by the fabulously unique vantage point for enjoying the city's most famous landmarks as you make yourself comfortable for the evening ahead. The jazz band will get going as soon as the boat moves away from Westminster Pier to really set the tone for the evening. There is an extensive wine list available aboard to compliment your choice of dish perfectly. Then why not finish your night up on deck to take in the sights before docking back at the pier.
A glass of sparkling wine to welcome you aboard
A delightful three course dinner
The swinging sounds of a fantastic jazz quintet
Your voucher is valid for 10 months for two people
The Jazz Cruise is available on Fridays only
All dates and availability are held by the supplier, so please call through when you have received your voucher
This experience is not available during July, August, 25th December and 30th March
This cruise is for over 18's only
The cruise departs Westminster Pier, with boarding at 19.45 for a prompt 20.00 departure. You will arrive back at 23.00. To ensure the cruise runs to schedule, latecomers will not be able to board
All dates are subject to availability
Your cruise will last approximately 3 hours
Thames Jazz Cruise with Three Course Dinner and Bubbles - Special Offer -

£99
Customer Reviews
153 out of 160 (96%) reviewers would recommend this product to a friend.
Read all reviews »
Anniversary jazz cruise
10 June 2017
Hannah
Location: Age: 25-34 Occasion: Anniversay
An amazing opportunity to see the sites of London and the good was nice. They could have dimmed the lights after dinner though.
Would you recommend this product to a friend? Yes
Great night out in London
10 June 2017
Sophie
Location: Age: 18-24 Bought For Dad Occasion: Birthday
I was given this gift for my birthday and me and my boyfriend went along . We were greeted with a glass of wine and enjoyed our starters. The food was amazing . Really enjoyed it and the staff were amazing they walked around to see if everything was ok. The jazz band will suit everyone . We are only in our twenties and we loved it
Would you recommend this product to a friend? Yes
Wonderful Experience
04 June 2017
De
Location: Age: 55-64 Occasion: Birthday
Good food, lovely boat, great entertainment - wonderful evening
Would you recommend this product to a friend? Yes
Good evening
04 June 2017
Tinkerbell
Location: Age: 45-54 Bought For Son Occasion: Birthday
Would you recommend this product to a friend? Yes
Romance on the river
18 May 2017
Alli baba
Location: Age: 45-54 Occasion: Other occasion
I booked this for my husband's birthday and we had the best time. We went with another couple, so four of us togther. The whole evening was fabulous. It was easy to find our City Cruise boat and upon boarding we given a glass of bubbly and shown to our table. It was a beautiful sunny warm evening. We were very lucky! The band were playing and there was a lovely atmosphere. Our meals and drinks very served professionally and the food was good. We travelled up and down the Thames passing various illuminated buildings. London is even more beautiful at night! All in all it was a fabulous evening, well worth the money and I would definately recomment it.
Would you recommend this product to a friend? Yes
Fantastic cruise down the thames
06 May 2017
Niall
Location: Age: 25-34 Occasion: Birthday
We had a fantastic evening for my girlfriends birthday. We were boarded and greeted with our sparkling wine and the cold cuts already plated and set off promptly at 8. The jazz band then started off shortly after departing whilst we cruised past notable sights. We then docked for a short while to collect the hot main course and dessert. We continued all the way past canary wharf and North Greenwich up to the Thames barrier. The staff were attentive throughout the evening and regularly checked we had enough to drink and helped us when our candle went out. Make sure to go up top for the view of Tower Bridge upon the return journey, it is a great viewpoint.
Would you recommend this product to a friend? Yes
Great night out
01 May 2017
Jennaretto
Location: Age: 25-34 Occasion: Just because!
The organisation of the jazz cruise was spot on, there wasn't much waiting around, you are allocated to specific seats suiting your dietary requirements, the staff were really friendly, the music was good - we really enjoyed our time aboard. We went in March so it was a bit chilly on the top deck sight-seeing, however I think this would be an excellent trip to do in the summer months. All in all it was a great night out :-)
Would you recommend this product to a friend? Yes
Birthday treat
22 April 2017
Ladychants
Location: Age: 35-44 Occasion: Birthday
I had a wonderful evening out with the other half; the food was fantastic and the music was superb. It was a beautiful experience that I would definitely recommend.
Would you recommend this product to a friend? Yes
One of our best nights out would recomend to anyone
05 April 2017
Val
Location: Age: Over 65 Occasion: Birthday
Would you recommend this product to a friend? Yes
Lovely evening
01 April 2017
Rosie
Location: Age: 45-54 Occasion: Birthday
Our experience was fantastic! We had lovely evening
Would you recommend this product to a friend? Yes
Thames Jazz Cruise with Three Course Dinner and Bubbles - Special Offer -

£99