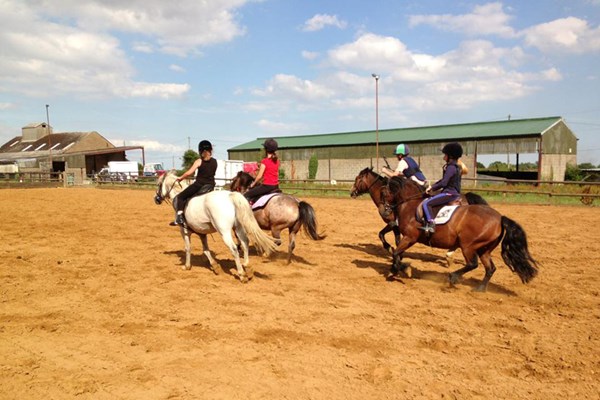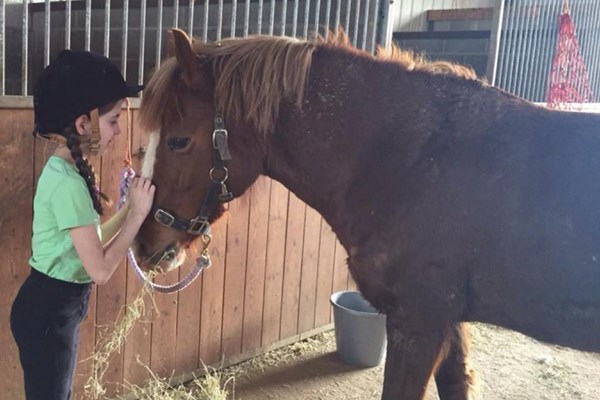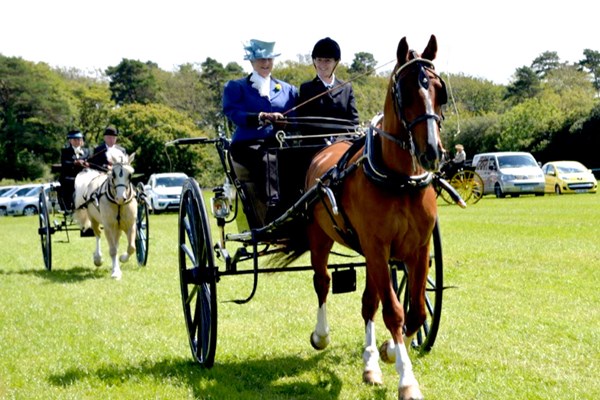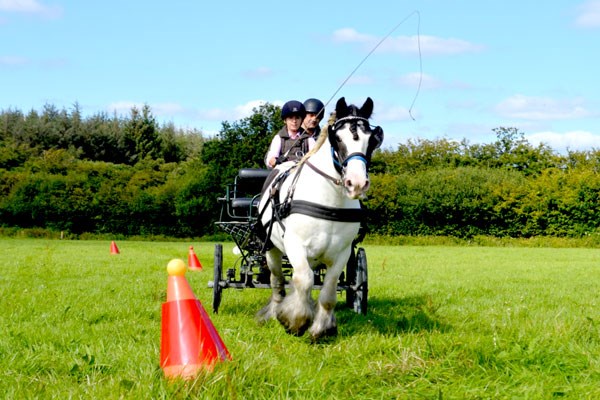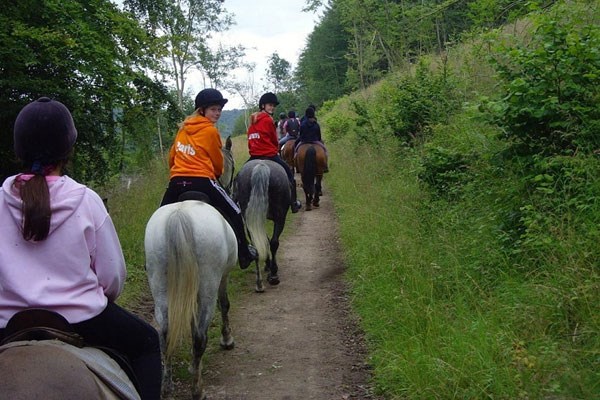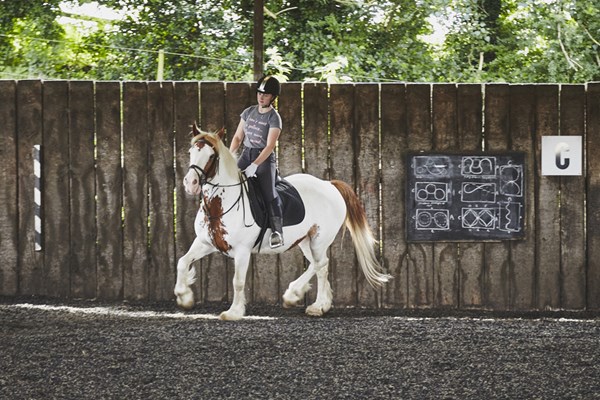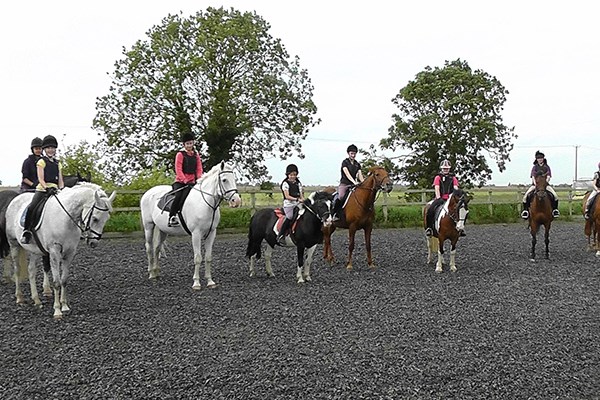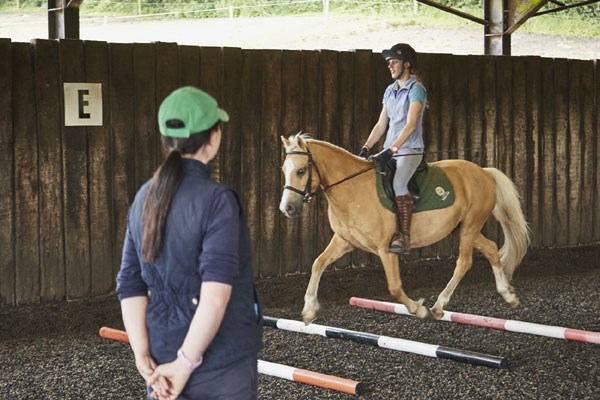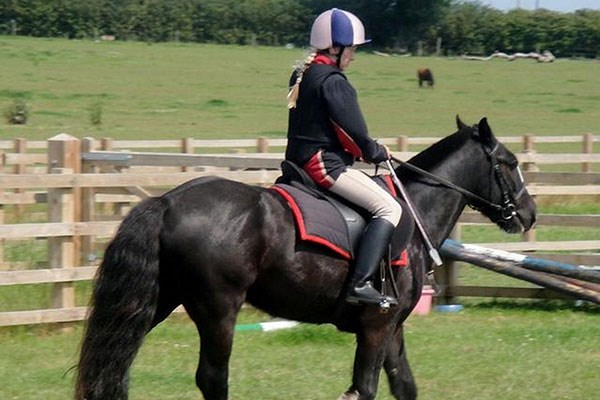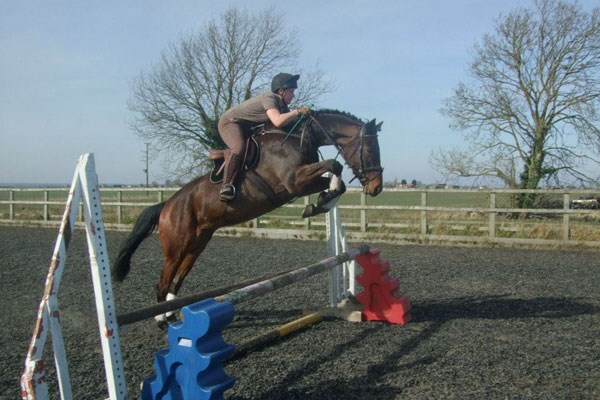 One Hour Horse Riding Experience - UK Wide
Product code: 11855551
Write a review »
Great gift with 56 locations available

Select your chosen experience after you purchase

Book your chosen location
How it works
There are many locations available as part of this experience, which you can browse below.
Simply click BUY NOW to purchase this multi choice voucher, leaving your options open for now
Once you have received your voucher you can book your chosen location.
Summary
Our handpicked horse riding experiences are perfect for novices and experienced riders alike. For those new, to riding you have the option to choose a Riding Centre which introduces you to the basics of halt, walk and trotting, during a fun and informative hour long session with a trained professional instructor, allowing you to really perfect your riding. If you're feeling more confident then at some locations you'll be able to opt for an exhilarating hack through the beautiful British countryside and bridleways, escorting by your seasoned instructor who will ensure you have a safe and enjoyable ride.
Fine Print
What's included?
One hour horse riding experience, consisting of a riding lesson at an equestrian centre, or hacking session through the local countryside
An experienced instructor will always be on hand to provide supervision and ensure you get the most out of your day
Any restrictions?
This voucher is valid for 10 months, for one person
Minimum age varies by location
Riding experience is suitable for all levels
All dates are subject to availability
Experiences available within this choice voucher
Filter Products:
Learn to Drive a Horse and Carriage at Easter Hall Park

Devon - Okehampton

more info »

Riding Lesson at Easter Hall Park

Devon - Okehampton

more info »

Private Horse Riding Hack at Mill House Riding Centre

County Durham - Stockton-on-Tees

more info »

Horse Riding Lesson at High Beech Riding School

Essex - Enfield

more info »

Horse Riding Lesson at Elmwood Equestrian Centre

Essex - Burnham on Crouch

more info »

One Hour Riding Hack at Halsall Riding Centre

Lancashire - Ormskirk

more info »

Horse and Carriage Ride at Easter Hall Park

Devon - Okehampton

more info »

Individual Horse Riding Lesson at Unicorn Equestrian

Worcestershire - Kempsey

more info »

Group Riding Lesson for One at Fourwinds Equestrian Centre (for One)

Lincolnshire - Spalding

more info »

Riding Hack with Horsepower Equestrian School

West Midlands - Lichfield

more info »

Horse Riding Hack for One at Fourwinds Equestrian Centre

Lincolnshire - Spalding

more info »

Horse Riding Lesson and Hack at Plum Pudding Equestrian Centre

Kent - Birchington

more info »

Riding Lesson at Beechley Riding Stables

Merseyside - Allerton

more info »

Riding Hack at Bilsdale Riding Centre

North Yorkshire - Hawnby

more info »

Horse Riding Lesson at Pevlings Farm

Somerset - Templecombe

more info »

Individual Horse Riding Lesson at Mill House Riding Centre

County Durham - Stockton-on-Tees

more info »

Horse Riding Hack at Unicorn Equestrian

Worcestershire - Kempsey

more info »

Riding Hack at Beechley Riding Stables

Merseyside - Allerton

more info »

Horse Riding Lesson at Halsall Riding Centre

Lancashire - Ormskirk

more info »

Horse Riding Hack at Highlands Unbridled

Ross and Cromarty - Tain

more info »

Riding Hack at Elmwood Equestrian Centre

Essex - Burnham on Crouch

more info »

Riding Hack at Easter Hall Park

Devon - Okehampton

more info »

Horse Riding Lesson at Willow Farm

Lincolnshire - Skegness

more info »

Horse Riding Lesson at Woodside Riding School

Nottinghamshire - Arnold

more info »

Woodland Riding Hack at Woodside Riding School

Nottinghamshire - Arnold

more info »

Horse Riding Hack at Pevlings Farm

Somerset - Templecombe

more info »

One Hour Riding Hack at Foxhill Farm Riding Centre

West Midlands - Walsall

more info »

One Hour Riding Lesson at Foxhill Farm Riding Centre

West Midlands - Walsall

more info »

Half Day Pony Trek with Grange Trekking

Gwenton - Abergavenny

more info »

Horse Riding Lesson at Grange Trekking

Gwenton - Abergavenny

more info »

Horse Riding Lesson at Lands End Equestrian Centre

Berkshire - Reading

more info »

Horse Riding Hack at Scraptoft Stables

Leicestershire - Leicester

more info »

Pony Day Experience at Scraptoft Stables

Leicestershire - Leicester

more info »

One Hour Riding Lesson at Bilsdale Riding Centre

North Yorkshire - Hawnby

more info »

Riding Hack at Lands End Equestrian Centre

Berkshire - Reading

more info »

Horse Riding Lesson at Gillians Riding School

Middlesex - Enfield

more info »

Riding Hack at Gillians Riding School

Middlesex - Enfield

more info »

Riding Lesson at Goulds Green Equestrian Activities

Middlesex - Hillingdon

more info »

Riding Hack at Goulds Green Equestrian Activities

Middlesex - Hillingdon

more info »

Horse Riding Lesson and Grooming at Tong Lane End Equestrian

West Yorkshire - Bradford

more info »

Horse Riding Hack and Grooming at Tong Lane End Equestrian

West Yorkshire - Bradford

more info »

Horse Riding Lesson at Inadown Farm Stables

Hampshire - Alton

more info »

Horse Riding Hack at Inadown Farm Stables

Hampshire - Alton

more info »

Horse Riding Hack at Oakridge Stables

Dorset - Ferndown

more info »

Private Horse Riding Lesson at Ingestre Stables

Hampshire - Strafford

more info »

Horse Riding Lesson at Severnwye Farm

Gloucestershire - Alvington

more info »

Horse Riding Hack at Severnwye Farm

Gloucestershire - Alvington

more info »

Horse Riding Lesson at Clyne Farm Centre

Swansea - Mayals

more info »

Private Horse Riding Lesson at Walcot Stables

Shropshire - Lydbury North

more info »

Horse Riding Lesson at Bewerley Riding Centre

North Yorkshire - Harrogate

more info »

Horse Riding Hack at Bewerley Riding Centre

North Yorkshire - Harrogate

more info »

Horse Riding Hack at Clyne Farm Centre

Swansea - Mayals

more info »

Private Riding Lesson at Lochhill Equestrian Centre

Dumfries and Galloway - Castle Douglas

more info »

Horse Riding Lesson at Barnfields Stables

Greater London - Enfield

more info »

Horse Riding Hack at Barnfields Stables

Greater London - Enfield

more info »

Horse Riding Hack at Lochhill Equestrian Centre

Dumfries and Galloway - Castle Douglas

more info »
One Hour Horse Riding Experience - UK Wide -

£29
One Hour Horse Riding Experience - UK Wide -

£29