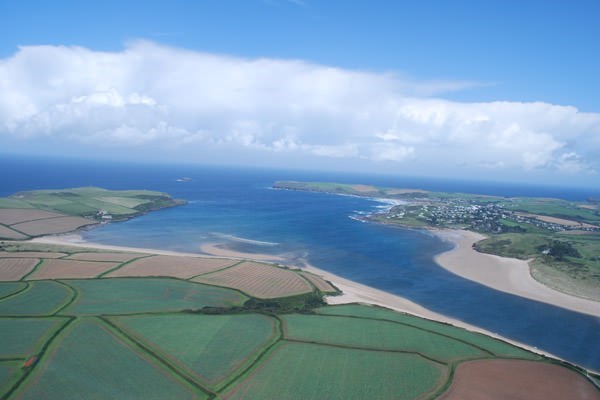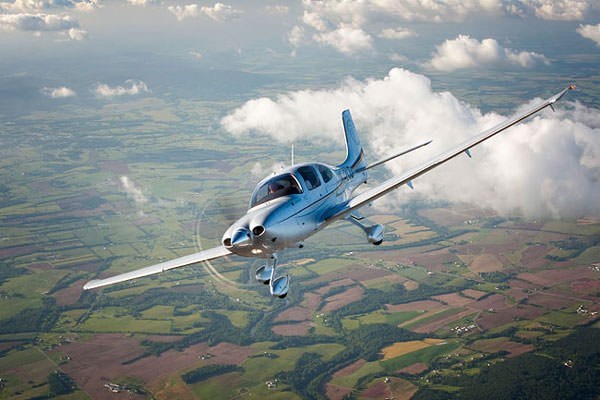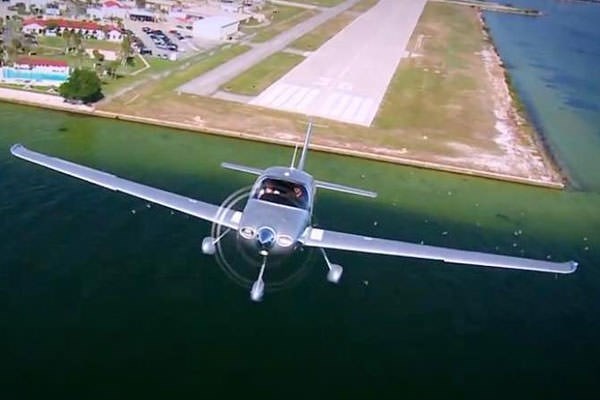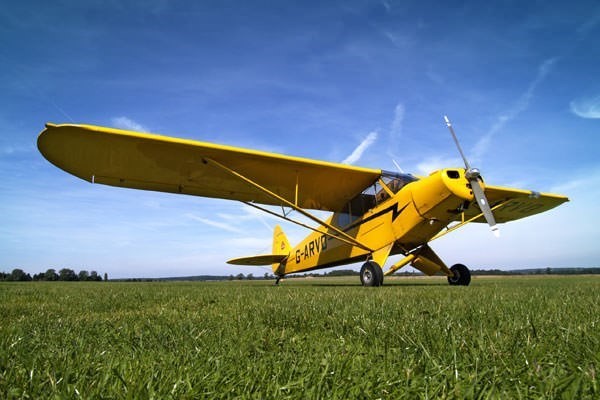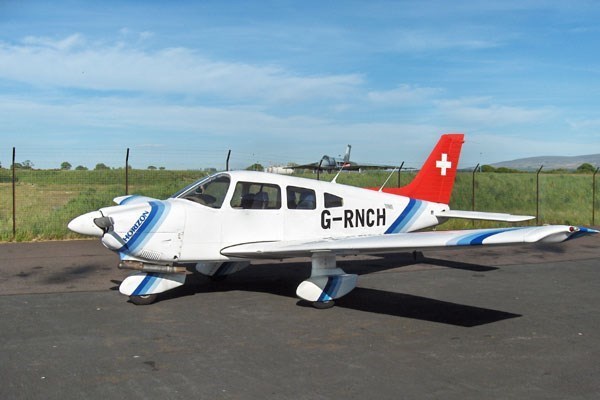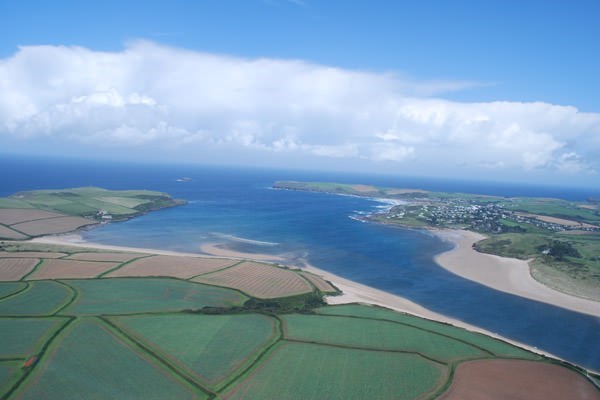 Summary

Fine Print

View on map
If you've ever dreamed of taking the controls of an aircraft and soaring through the air, then this amazing extended flying lesson is for you. Also the perfect gift for any aviation enthusiast, this experience will include elements of theory and practical knowledge. On arrival at one of 23 locations across the country, you will be greeted by your friendly instructor, whose job it will be to guide you through the basics of flight, firstly with a safety briefing, and then with a familiarisation of the aircraft and cockpit. It will then be time for takeoff as your instructor gives you a practical demonstration of what you have learned. Then it's over to you to take the controls for the very first time. It really is an exhilarating experience like no other, as you fly through the clouds, with careful observation from your instructor throughout. What better way to take your first steps into the world of aviation!
What's included?
An extended 60 minute flying lesson
A full safety briefing and tutorial from your instructor
Any restrictions?
Your voucher is valid for 10 months for one person
If you are over 16 stone or 6ft 4 inches tall you will need to state this to the receptionist prior to booking and you may need to pay a surcharge on the day to be upgraded to a larger aircraft
Minimum age is 12, 14 at Northamptonshire
Anyone under the age of 18 will need a parent or guardian to be with them on the day
Please note that at the Shoreham location participants under 16 will need to pay an additional £50 upgrade fee as they will need to be accompanied by an adult
This experience is not suitable if you suffer from epilepsy, vertigo or are pregnant
What do I need to know?
All lessons are subject to weather conditions on the day and clients should phone on the morning of their lesson to check
Family and friends are welcome to come along and use the clubhouse for food and drinks
You must become a member free of charge on the day to be covered by insurance
This experience is available at 24 locations.
All Regions:
60 Minute Extended Flying Lesson - UK Wide -

£185
Customer Reviews
152 out of 159 (96%) reviewers would recommend this product to a friend.
Read all reviews »
Absolutely amazing experience
21 May 2017
Steve
Location: Age: 25-34 Bought For Partner Occasion: Birthday
The place was easy to find and the instructer was very friendly. The lesson was brilliant and so was the instructer. He took me through the controls and did all the checks and we took off. He showed me how to take off and then again once we were already in the air and then I pretty much had control the whole time apart from when he was showing me what to do. He showed me some manoeuvres and when it came to it showed me how to land. Will definitely be doing this again.
Would you recommend this product to a friend? Yes
Best birthday present ever
15 April 2017
Helen
Location: Age: 45-54 Bought For Husband Occasion: Birthday
This was an amazing experience. The team at Netherthorpe airfield were lovely and the pilot explained things really clearly. I was able to fly the plane for the majority of the hour. He just did take off and landing and showed me a few tricks. It was much easier than I thought it would be and I'm thinking about training for my pilots licence when I can afford it. Would totally recommend this to anyone whose fancied flying a plane
Would you recommend this product to a friend? Yes
wonderful experience
11 February 2017
dangerousdai
Location: cardiff Age: 55-64 Bought For Wife Occasion: Birthday
a little bit apprehensive when my wife bought me this gift for my 60th birthday, but i thoroughly enjoyed it.Beautiful cloudless day made it a wonderful experience.Did'nt do much piloting myself because i was too busy photographing and enjoying the view, but that was my own choice.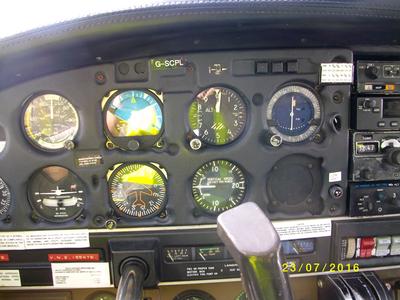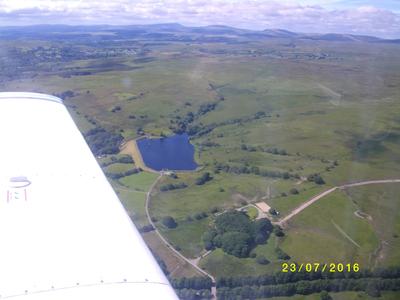 What would you improve for next time? nothing
Would you recommend this product to a friend? Yes
Very poor experience
13 August 2016
Rachel
Location: Brackley Age: 25-34 Bought For Daughter Occasion: Birthday
We brought this extended flying lesson as a surprise gift for my dads 50th birthday, and we're very disappointed! We arrived early and within minutes my dad was in the plane and taken off with very little discussion from the pilot. It all seemed very unorganised and unprofessional! Within 10/15 minutes they were landing again and the whole experience was over! Complete waste of money and time!
What would you improve for next time? Needs to be more organised, more discussion, more time spent in the plane!
Response from Buyagift
20 Aug 2016
Hi there, Thanks for your feedback! I'm really sorry to hear your Father didn't enjoy this experience. Please send us some more details to tellusmore@buyagift.com so we can look in to this further. I hope this helps!
Would you recommend this product to a friend? No
Poor customer service
05 June 2016
Lucy
Location: Henlow Age: 18-24 Bought For Partner Occasion: Birthday
I had booked in my boyfriends flying lesson at Henlow and unfortunately due to family circumstances that were out of our control we were unable to attend. There was a 7 day cancellation policy I was originally sent but this was a family emergency that we could do nothing about so my boyfriend phoned up a couple of days before the event and explain the situation to which the man said was fine and we can extend through buyagift. I then receive an email a few days after the event saying this is not possible and we have lost our money. This made me very angry as I would have sent someone else along instead if I had been told this was the situation. Was very misleading and not very understanding at all. This was not buyagifts fault at all but the Henlow RAF customer service department. Very disappointing, a lot of money wasted.
Response from Buyagift
08 Jun 2016
Good morning, Thanks for your feedback. We would like to look into this further for you as we never like to hear of negative experiences with our vouchers. Could you please email us at tellusmore@buyagift.co.uk with your voucher number and we will look into this for you.
Would you recommend this product to a friend? No
Amazing experience
29 May 2016
Ross
Location: Hertfordshire Age: 18-24 Bought For Partner Occasion: Birthday
My beautiful girlfriend planned a surprise flying lesson for which when she eventually told me I was so excited! But to then top it off even more we were flying from Cardiff! To be honest there couldn't of been a better place to fly over we did some of the extravagant Welsh valleys and then to finish the flying lesson off we see some of the river seven bridges. So not only was it a truly spectacular area to fly (for the first time) over but our pilot was a really cool guy, really new his stuff but at the same time super fun too, I really learnt so much from him in that one hour it feels like I could do it my self! Great plane, great pilot, great experience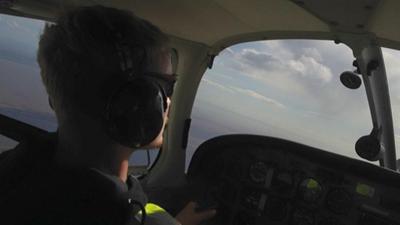 What would you improve for next time? Nothing
Would you recommend this product to a friend? Yes
Far Exceeded Expectations
24 May 2016
Jon M
Location: London Age: 35-44 Bought For Wife Occasion: Christmas
This is the 3rd Buyagift experience that I've been on. During the previous 2, a helicopter ride and a track day I felt like I had been efficiently processed with cynical money making parts tagged on such as official photos rather than using your own camera- this experience was very very different. The Booker Aviation experience was excellent - the service from start to end was highly professional. The main office were flexible and gave me a time that suited me. The airport was well located - 50 mins from London by car. There was a comfortable lounge and a seated area where family and friends can wait. I was given a thorough tour of the Cessna, shown how the controls worked and the quickly go into the air. The pilot, Mehran was excellent and continued to teach me the basics of aircraft control. He allowed me to fly some distance and could sense when it was time to hand control back - allowing me to enjoy the fantastic views over Oxfordshire. By far my favorite buyagift experience.
What would you improve for next time? Nothing!
Would you recommend this product to a friend? Yes
1 hour extended flight
08 May 2016
JW
Location: Age: 45-54 Bought For Wife Occasion: Christmas
Easy booking, easy to find at Coventry airport, staff really made me feel welcome. There was a briefing before the flight then I had a full hour flying, very hands on experience. I had a great time. I took 2 guests with me to watch. There is a drinks machine, a snack machine, outside/inside seating areas, toilets and plenty of free parking on site.
What would you improve for next time? Nothing to improve
Would you recommend this product to a friend? Yes
Coventry flying lesson
23 April 2016
Flysmiling
Location: Coventry Age: 45-54 Bought For Wife Occasion: Birthday
Taken up by attractive Danish instructor I was smiling from start to finish she made the experience one I would very much like to repeat well done and thank you very much Can t wait!!!!!!
What would you improve for next time? Longer flight and ability to book by phone not just online
Would you recommend this product to a friend? Yes
Best Gift Ever
21 April 2016
Greenbow
Location: Suffolk Age: Over 65 Bought For Wife Occasion: Birthday
Everything went to plan. The weather was lovely and sunny. I flew over the shard and along the river Thames. Over Southend Airport and the pier. Well worth the money.
What would you improve for next time? Nothing needs improving.
Would you recommend this product to a friend? Yes
60 Minute Extended Flying Lesson - UK Wide -

£185