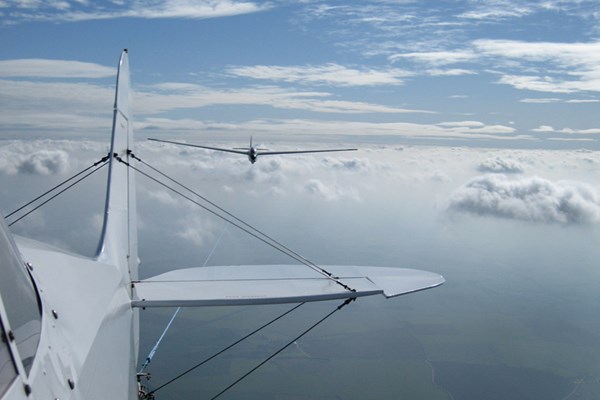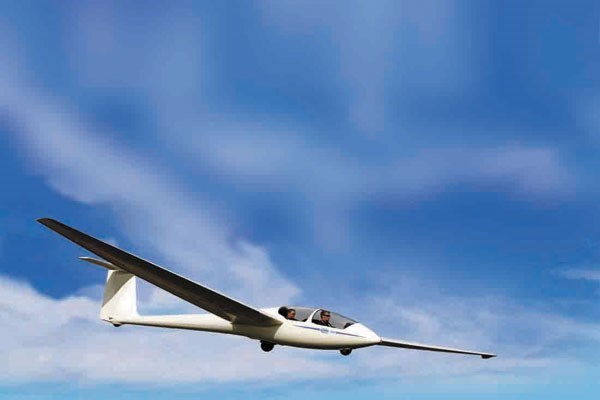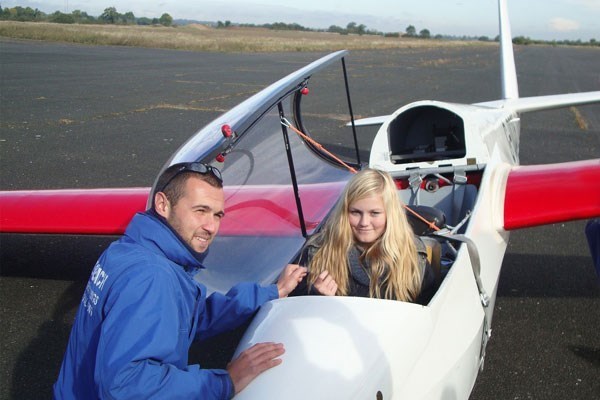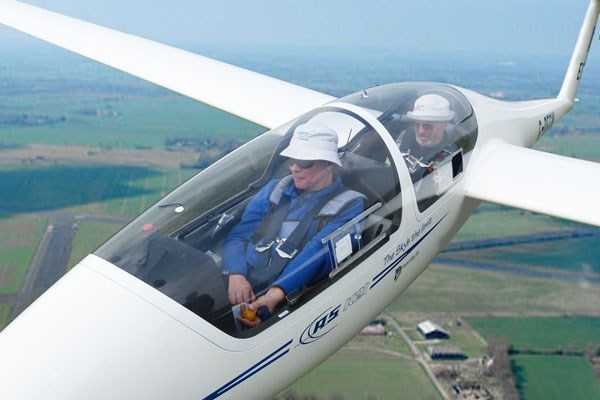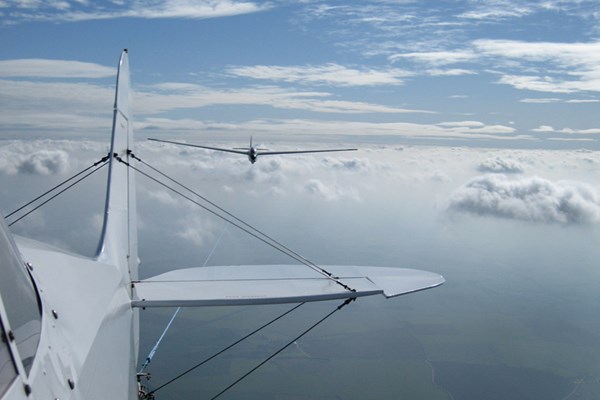 Summary

Fine Print

View on map
Gliding is like no other form of air travel. Soaring high above the clouds reaching heights of up to 2000ft you'll feel like a bird, with nothing but the sound of the wind rushing past the cockpit. Although most definitely a thrill ride, it is probably the most tranquil thrill ride you'll ever experience. On arrival at one of the nine locations available across the country, you will meet your fully qualified instructor who will run through a short safety briefing before getting you accustomed to the controls of the glider. Then it's time for takeoff as you are hauled into the air by a powerful plane before you are detached to fly along solo. You will even have the chance to take controls yourself, should you wish. Your flight will last from between 15-30 minutes depending on the weather, as safety is of most importance
What's included?
Full safety briefing
Tutoring by a qualified instructor
15-30 minute flight in a glider with an instructor
You will have the opportunity to take control of the glider during your flight
Your voucher is valid for 10 months for one person
This experience is available to those over 14 years of age (although under 18s must be accompanied by an adult)
Minimum height restriction 4ft 6, maximum height 6ft 3 and maximum weight 15 stone
What do I need to know?
This experience is weather dependent; please contact your chosen location on the morning of your flight to check that it is still going ahead
Spectators are welcome
Oxfordshire gliding club has a converted glider to allow the physically disabled to learn to fly - please ask for further details.
The experience at North Devon Flying Club lasts 15-20 minutes
Gliding Discovery Flight -

£89
Customer Reviews
47 out of 47 (100%) reviewers would recommend this product to a friend.
Read all reviews »
amazing
18 April 2017
Jack
Location: Age: 18-24 Occasion: Anniversay
really thoroughly enjoyable experience
Would you recommend this product to a friend? Yes
Wonderful gift and experience
19 August 2016
Lady Wha
Location: Age: 45-54 Bought For Partner Occasion: Birthday
Went to Shenington Gliding Club near Banbury. Derek the flying instructor was superb. Very engaging and informative session. We had a aerial tow first and then a winch launch. The weather was fine but not brilliant as not a thermal in sight but this didn't detract from the experience. Other people at the club were also very friendly and welcoming. Thoroughly recommend.
Would you recommend this product to a friend? Yes
Move Over Tom Cruise!
07 July 2016
Dale-icious
Location: Manchester Age: 25-34 Bought For Partner Occasion: Birthday
Bought as part of four experiences for my birthday, this was experience 1, and what a fantastic experience it was. The North Wales Gliding Club team were very understanding following our nightmare journey finding the location (due to a Google Maps fault). Upon arriving, everybody was very welcoming and friendly, making me feel very relaxed and very much like 'one of the team'. Before take off, you're shown what to do and what not to do, and then you're in the experienced hands of the pilot/instructor. Despite being over 3000 ft up, I felt incredibly safe, and had 100% trust in my instructor, at one point even being instructed to lightly steer the aircraft. The views are incredible, and there's a real sense of calm when you're up so high. This is an experience anybody will enjoy, and is one that I would highly recommend. If you choose to revisit, the prices once you're a member are incredibly competitive. TIP: If you suffer from motion sickness, ensure that you take your medication before hand.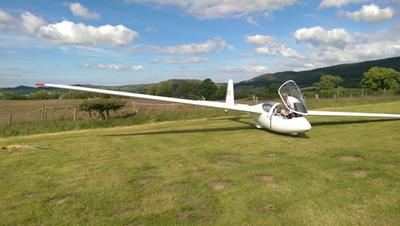 What would you improve for next time? Latitude and longitude co-ordinates may be more suitable to find this location. We used Android's Google Maps which took us to another location almost the other side of the county.
Would you recommend this product to a friend? Yes
Great experience
28 June 2016
Sassy
Location: Age: 35-44 Bought For Dad Occasion: Birthday
We bought this gift for my dad's 70th birthday we went to black mountain gliding club very friendly staff and made my dad feel very at ease and comfortable I would recommend this to anyone
What would you improve for next time? Not a thing
Would you recommend this product to a friend? Yes
A Spectacular Experience!
25 May 2016
Jacki B
Location: Bristol Age: 55-64 Bought For Friend Occasion: Birthday
Some friends gave me a gliding experience voucher for my birthday (admitedly, I dropped a few hints), and I was thrilled. I booked the date with Black Mountains Gliding Club months ago, so was at the mercy of the weather gods. I must have been living right because the appointed day dawned clear and beautiful, perfect for a trip to the Welsh countryside. Upon arriving at the airfield in Talgarth, I was greeted and made to feel very welcome. The people working there all love gliding and were excited to impart their knowledge and enthusiasm to a newbie like me. I met the pilot (Bo/Boe/Beau?), who had a great sense of humour and many hours of experience. (I think he said three, but that was an example of the GSOH.) The flight itself was fantastic. Takeoff was a bit scary, but once we released from the tow plane, it was totally exhilarating. Because conditions were so perfect, we spent almost an hour in the air. Bo let me take the controls for a time, which made me rather anxious, but I'm glad I had the chance. I loved every minute of the flight, even the scary bits. Thank you Black Mountains Gliding Club. Thank you Bo. And thank you to the friends who made it possible!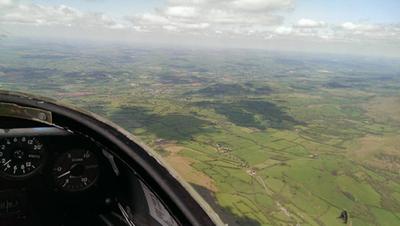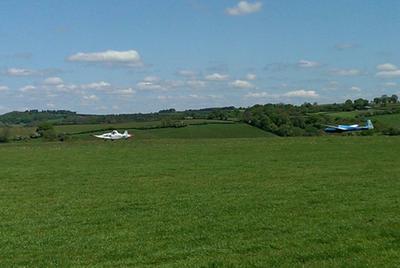 What would you improve for next time? Nothing! The whole experience was excellent.
Would you recommend this product to a friend? Yes
Great experience
03 May 2016
Ania
Location: Brackley Age: 25-34 Bought For Myself Occasion: Just because!
Great experience! Would recomend it to everybody. Very nice,relaxed and kind team :)
Would you recommend this product to a friend? Yes
Brilliant Gift
09 October 2015
Plug
Location: Norfolk Age: 55-64 Bought For Son Occasion: Birthday
The staff were very friendly.The day was beautiful. The flight was awesome, was up for over 20 mins.
What would you improve for next time? Longer time in the air
Would you recommend this product to a friend? Yes
Flying high
09 October 2015
anjimom
Location: Ludlow, Shropshire Age: Over 65 Bought For Husband Occasion: Christmas
From the phone call arranging the flight to leaving the airfield, everyone at Black Mountain Gliding Club was really friendly and helpful. My first try was unsuccessful as the wind had got up and made take off difficult and the gliding less pleasant! however a few days later the weather (wind in particular) was almost perfect... just a few little clouds and no gusts. Tony, who actually flew the glider, was lovely, explaining the controls and what was happening or about to happen and giving me lots of local information about what was below us. I was also offered the chance to take the controls, but I took photos instead! I would say do the gliding experience at this club, if you can, as it includes 3 months temporary membership thus enabling you to go up again at club rates! I look forward to flying high again, and hopefully more than once! Anji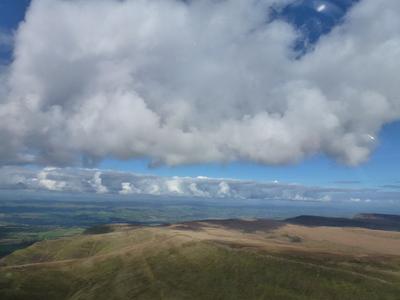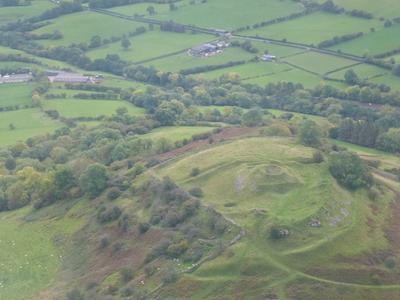 Would you recommend this product to a friend? Yes
A different way to fly!
24 August 2015
jetstream_21
Location: Warrington Age: 35-44 Bought For Partner Occasion: Birthday
A great team well organised. Well instructed before, during and post flight. Had 3 flights in total with my voucher, I even took over the controls when in steady flight. 1 flight extra free due to a lack of thermals on my 2nd flight! A good alternative to flying at a cheaper price! Would pursue a gliding licence but for living 1.5hrs away and not being able to fly at weekends due to work. Take off and landing is a thrill! Climbing and descending at such a fast rate is great! Be prepared to reorganise another day to fly, due to weather conditions being poor gliding conditions. Overall, really enjoyed the experience!!
What would you improve for next time? Weekdays as an option to fly, for people who work shifts and can't fly regular weekends.
Would you recommend this product to a friend? Yes
Amazing experience
20 August 2015
Laura
Location: Manchester Age: 18-24 Bought For Myself Occasion: Birthday
Bought this voucher for my boyfriend for his birthday. He had an amazing time! He got 3 launches as the conditions weren't the best for gliding. The staff at North Wales Gliding Club were very helpful and friendly. They showed him all the controls and let him have a go at flying the glider when he was up in the air! Fantastic experience and would definitely recommend!
Would you recommend this product to a friend? Yes
Gliding Discovery Flight -

£89