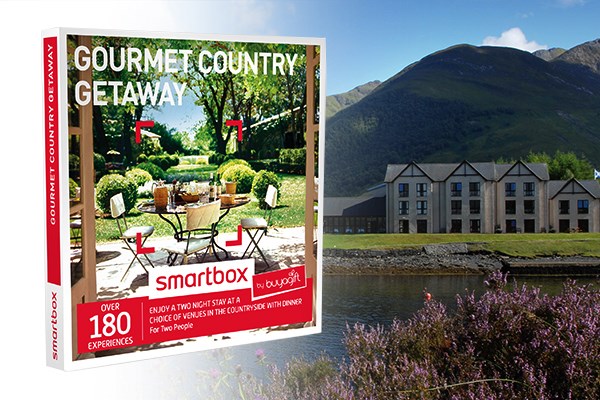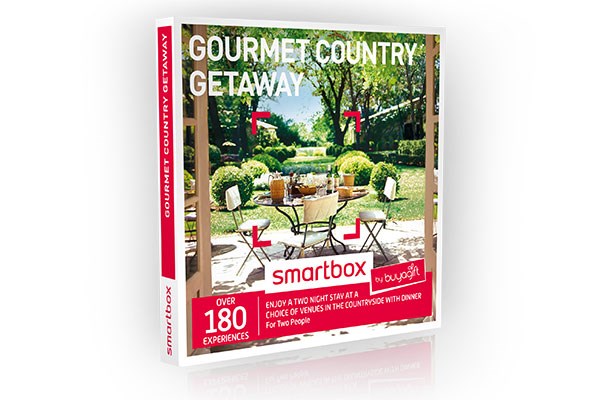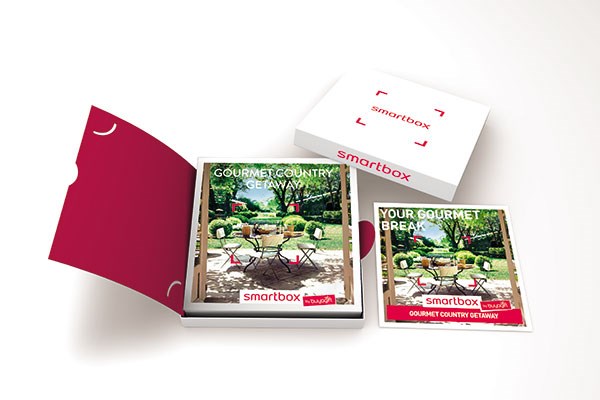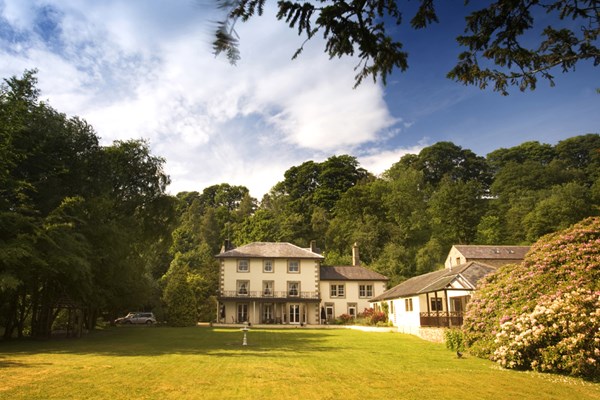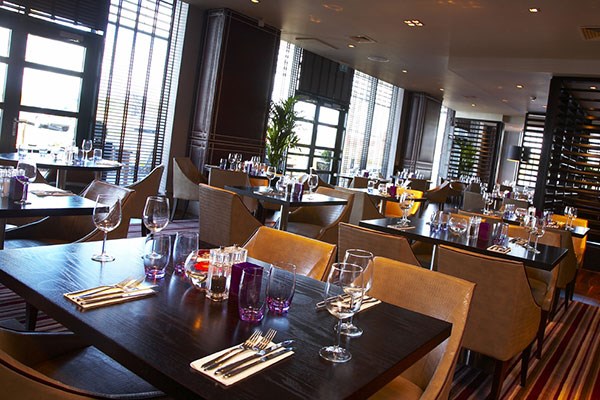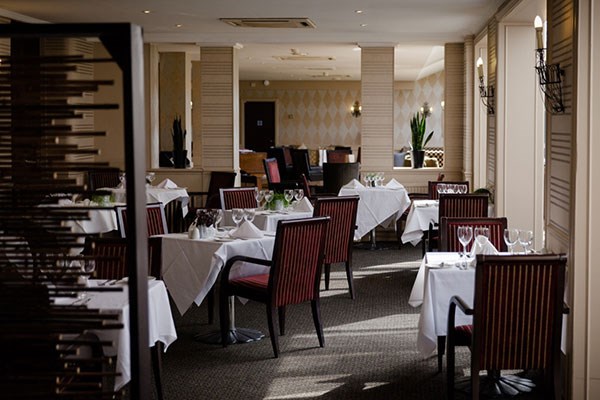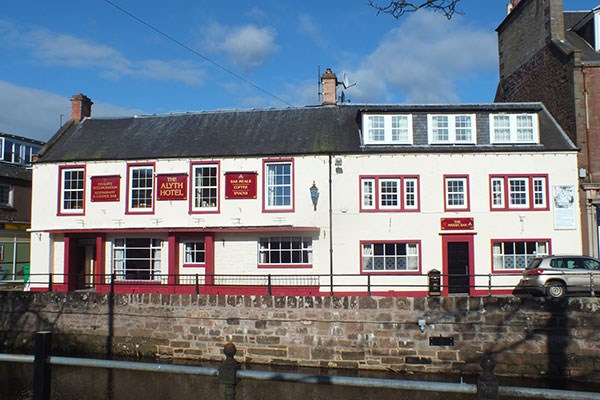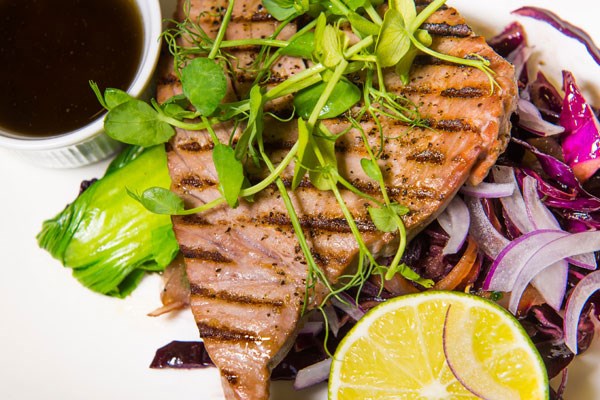 Two Night Gourmet Country Getaway - Smartbox by Buyagift
Product code: 10946214
4.5 out of 5 (based on 312 reviews)
Write a review »
Over 180 Two Night Experiences to Choose From

Two Night Stay in the Countryside with Dinner

Valid for 24 Months
How it works
Hundreds of experiences in every Smartbox handpicked from Buyagift's fantastic range.
Includes a beautiful presentation box with a detailed booklet of the experiences included.
Give the gift of choice allowing the recipient to book their chosen experience.
Summary
We have selected the best venues in spectacular country and rural spots throughout the UK and Europe so you can enjoy two nights of peace and quiet topped off with a decadent dinner to satisfy your taste buds, so if you want class and quality without having to deal with a busy city then this gourmet country getaway is exactly what you've been looking for. You could really spoil yourself with a break in the Italian countryside, or if you want to stay closer to home you can head to the Highlands for some authentic Scottish cuisine, or enjoy the bright lights of Blackpool.
Fine Print
What's included?
This voucher includes a wide selection of two night breaks for two people with dinner and breakfast at a choice of locations across the UK and Europe
Any restrictions?
This voucher is valid for 24 months for two people
Your voucher is exchangeable
You will be able to select your chosen experience after purchasing
Exclusion dates may apply
What do I need to know?
All dates are subject to availability
Restrictions may vary depending on the chosen experience
Pre-booking is essential to avoid disappointment

Experiences available within this choice voucher
Filter Products:
Two Night Stay at Penyard House with Dinner for Two

Herefordshire - Weston-under-Penyard

more info »

Two Night Break at The Pheasant Inn with Dinner

Cumbria - Kirkby Lonsdale

more info »

Two Night Escape with Dinner at Wheal Tor Hotel

Cornwall - Liskeard

more info »

Two Night Break with Dinner for Two at May Garland Inn

East Sussex - Heathfield

more info »

Two Night Escape with Dinner at Briery Wood Country House Hotel

Cumbria - Windermere

more info »

Two Night Dinner and Breakfast Hotel Break for Two at The Aubrey Hotel

Hertfordshire - Hemel Hempstead

(6)

more info »

Two Night Break with Dinner at Brook Marston Farm Hotel

Warwickshire - Sutton Coldfield

(7)

more info »

Two Night Break with Dinner at the Best Western Higher Trapp Hotel For Two

Lancashire - Burnley

more info »

Two Night Break with Dinner at the Old Mill Hotel for Two

Greater Manchester - Bury

more info »

Two Night Break with Dinner at The Kings Arms

Cumbria - Penrith

more info »

Two Night Break with Dinner at Shap Wells Hotel

Cumbria - Penrith

(6)

more info »

Two Night Break at The Old Mill Inn with Dinner

Cumbria - Maryport

more info »

Two Night Break with Dinner at Sandford Arms

Cumbria - Appleby-in-Westmorland

(1)

more info »

Two Night Stay at The Fat Lamb with Dinner

Cumbria - Kirkby Stephen

(1)

more info »

Two Night Break at String of Horses Inn with Dinner

Cumbria - Heads Nook

more info »

Two Night Break with Breakfast at the Lovelady Shield Country House Hotel

Cumbria - Alston

more info »

Two Night Stay at Ty Newyd Country Hotel with Dinner

Rhondda Cynon Taff - Aberdare

more info »

Two Night Break with Dinner at Blazing Donkey

Kent - Sandwich

(0)

more info »

Two Night Stay with Dinner and Breakfast for Two at Chimney House Hotel

Cheshire - Sandbach

(1)

more info »

Two Night Break with Dinner at Makeney Hall Hotel

Derbyshire - Belper

(20)

more info »

Two Night Break with Dinner at The Dog and Partridge

Derbyshire - Ashbourne

(12)

more info »

Two Night Stay at the Buccleuch and Queensberry Arms Hotel with Dinner for Two

Dumfries and Galloway - Thornhill

(1)

more info »

Two Night Break with with Dinner on the First Night for Two at Nithsdale Hotel

Dumfries and Galloway - Sanquhar

more info »

Two Night Break at the Urr Valley Country House Hotel with Dinner for Two

Dumfries and Galloway - Castle Douglas

more info »

Two Night Break with Dinner at Blackwell Grange Hotel

County Durham - Darlington

(11)

more info »

Two Night Stay with Two Course Dinner at The Granary Hotel

Worcestershire - Kidderminster

more info »

Two Night Getaway with Dinner at The Peebles Hydro Hotel for Two

Central Scotland - Peebles

more info »

Two Night Stay at Quoit-At-Cross with Dinner

Devon - Tiverton

(8)

more info »

Two Night Break with Dinner at Thelbridge Cross Inn

Devon - Tiverton

(2)

more info »

Two Night Escape with Dinner at the Fox and Hounds Country Hotel

Devon - Chulmleigh

(1)

more info »

Two Night Break at Betty Cottles Inn with Dinner

Devon - Okehampton

more info »

Two Night Break with Dinner at Holdstrong Farmhouse

Devon - Lydford

more info »

Two Night Break at The West Country Inn with Dinner

Devon - Bideford

more info »

Two Night Break with Dinner at Killin Hotel for Two

Stirling - Killin

more info »

Two Night Break for Two at Rob Roy Hotel with Dinner on the First Night

Stirling - Aberfoyle

more info »

Two Night Stay with Dinner at The Gables Hotel

Gloucestershire - Falfield

more info »

Two Night Escape with Breakfast and Dinner for Two at the White Hart Inn

Gloucestershire - Winchcombe

more info »

Two Night Break with Dinner at The Fox Country Inn

Buckinghamshire - High Wycombe

(1)

more info »

Two Night Break with Dinner at The Pilgrim Hotel

Herefordshire - Hereford

(15)

more info »

Two Night Break with Dinner at Rowley Manor Country House Hotel

East Riding of Yorkshire - Cottingham

(5)

more info »

Two Night Break with Breakfast and Dinner at the Wortwell Hall Barn

Norfolk - Harleston

more info »

Two Night Stay with Dinner at The Royal Hotel Girvan

Ayrshire - Girvan

more info »

Two Night Stay with Dinner and Breakfast for Two at The Green Hotel

Central Scotland - Kinross

(3)

more info »

Two Night Escape with Dinner at The Clarkes Hotel

Cumbria - Barrow-in-Furness

more info »

Two Night Stay with Dinner at The Whoop Hall Inn

Lancashire - Kirkby Longsdale

more info »

Two Night Break with Dinner at The Bay Horse Hotel

Lancashire - Carnforth

more info »

Two Night Break with Dinner at Carlton Riverside

Powys - Llanwrtyd Wells

(7)

more info »

Two Night Break with Dinner at The Brook Whipper-In Hotel

Rutland - Oakham

(2)

more info »

Two Night Break at Guildhall Tavern Hotel with Dinner

Clwyd - Denbigh

more info »

Two Night Break at The Royal Sportsman Hotel with Dinner

Gwynedd - Porthmadog

more info »

Two Night Break with Dinner at The Golden Fleece Inn

Gwynedd - Tremadog

(6)

more info »

Two Night Stay at The Saracens Head Hotel with 2 Course Dinner for Two

Gwynedd - Caernarfon

more info »

Two Night Break with Dinner at Craiglands Hotel

West Yorkshire - Ilkley

(26)

more info »

Two Night Break at Riverdale Hall Hotel with Dinner for Two

Northumberland - Hexam

more info »

Two Night Break with Dinner at The Ramada Resort Grantham

Lincolnshire - Marston

(5)

more info »

Two Night Break with Dinner at Stoke Rochford Hall

Lincolnshire - Grantham

(1)

more info »

Two Night Stay with Dinner at the Beechwood Hotel

Norfolk - North Walsham

more info »

Two Night Stay with Dinner at Chandler's Hotel

Argyll - Isle of Bute

more info »

Two Night Break at The Queens Head Inn with Dinner for Two

Cambridgeshire - Peterborough

more info »

Two Night Break at the Bridge of Cally Hotel with Dinner for Two

Perthshire - Blairgowrie

more info »

Two Night Stay with Breakfast, Dinner and a Bottle of Wine at Braeriach Hotel

Scottish Highlands - Inverness-Shire

(1)

more info »

Two Night Break with a Three Course Dinner for Two at The Boat Hotel

Fife - Inverness-Shire

more info »

Two Night Break with Dinner at The Isles of Glencoe Hotel

Scottish Highlands - Ballachulish

(2)

more info »

Two Night Stay at Harrabeer Country House Hotel with Dinner

Devon - Yelverton

(1)

more info »

Two Night Break with Dinner at the Best Western Park Hall Hotel For Two

Lancashire - Preston

more info »

Two Night Break with Dinner for Two at TyGlyn Ciliau Aeron Hotel

Dyfed - Lampeter

more info »

Two Night Break with Dinner at The Manifold Inn

Staffordshire - Buxton

(7)

more info »

Two Night Escape with Dinner at the Stanton House Hotel

Wiltshire - Wiltshire

(1)

more info »

Two Night Break at The Crown Inn with Dinner

Shropshire - Newcastle-on-Clun

more info »

Two Night Break at George and Abbotsford Hotel with Dinner for Two

Scottish Borders - Melrose

more info »

Two Night Break with Dinner at Buckatree Hall Hotel

Shropshire - Telford

(24)

more info »

Luxury Two Night Escape with Breakfast at The Lenchford Inn for Two

Worcestershire - Worcester

more info »

Two Night Stay with Dinner at Ye Olde Red Lion

East Riding of Yorkshire - Holme-on-Spalding-Moor

(2)

more info »

Two Night Stay with Dinner at Park Broom Lodge

Cumbria - Carlisle

more info »

Two Night Break with Dinner and Wine for Two at The Crags Hotel

Stirling - Callander

more info »

Two Night Break with Dinner at The Dabbling Duck

Norfolk - Great Massingham

more info »

Two Night Break with Dinner for Two at Alyth Hotel

Perthshire - Alyth

more info »

Two Night Stay with Dinner at Bower House

Cumbria - Eskdale

more info »

Two Night Stay with Dinner at Auld Cross Keys Inn

Roxburghshire - Hawick

more info »

Two Night Escape with Dinner at The Farthings Country House Hotel

Somerset - Taunton

more info »

Two Night Break with Dinner at Abbotsford Lodge

Perthshire - Callander

more info »

Two Night Break with Dinner at Greenhill Hotel

Cumbria - Wigton

more info »

Two Night Break with Dinner at The Burnett Arms Hotel

Aberdeenshire - Banchory

more info »

Two Night Break with Dinner at Holiday Inn Birmingham North - Cannock

Staffordshire - Birmingham

more info »

Two Night Break with Dinner at The Brook Red Lion Hotel

Essex - Colchester

(3)

more info »

Two Night Break with Dinner at The Pack Horse

Devon - South Brent

(5)

more info »

Two Night Stay with Dinner and Breakfast for Two at The Windlestrae Hotel

Central Scotland - Kinross

more info »

Two Night Break with Dinner for Two at The Black Bull

Ayrshire - Tarbolton

more info »

Two Night Break with Dinner at Brook Meadow Hotel

Cheshire - Childer Thornton

more info »

Two Night Break with Dinner at Badgers Mount

Leicestershire - Elmsthorpe

more info »

Two Night Break with Dinner for Two at The Strand Hotel

East Sussex - Eastbourne

more info »

Two Night Stay with Dinner and Wine at The Black Bull Inn and Hotel

Cumbria - Kirkby Stephen

more info »

Two Night Break with Dinner at Norfolk Arms Hotel

West Sussex - Arundel

(21)

more info »

One Night Stay with Dinner at The Black Swan Hotel

Wiltshire - Devizes

more info »

Two Night Break with Dinner at The Bell Hotel

Suffolk - Sudbury

more info »

Two Night Country Escape with Dinner at The Courtyard Rooms

North Yorkshire - Welbury

more info »

Two Night Break with Dinner for Two at Wadenhoe House

Cambridgeshire - Peterborough

more info »

Two Night Relaxation Break at Ardoe House Hotel & Spa

Grampian - Aberdeen

(13)

more info »

Two Night Break with Dinner at Village Hotel Club Bournemouth

Dorset - Bournemouth

(3)

more info »

Two Night Break with Dinner at Mollington Bannastre Hotel

Cheshire - Chester

(5)

more info »

Two Nights with Dinner at Village Hotel Club Chester St David's

Cheshire - Flintshire

(2)

more info »

Two Night Stay with Dinner at Samuel Pepys Hotel for Two

Essex - Harwich

more info »

Two Night Stay at Episode Hotel with 2 Course Dinner for Two

Warwickshire - Leamington Spa

more info »

Two Night Stay with Dinner at The Kegworth Hotel For Two

Leicestershire - Kegworth

more info »

Two Night Escape for Two with a 3 Course Meal at The Richmoor Hotel

Dorset - Weymouth

(1)

more info »

Two Night Gourmet Getaway with Dinner at The Gainsborough House Hotel for Two

Worcestershire - Kidderminster

more info »

Two Night Getaway with Dinner at the King Robert Hotel for Two

Stirling - Bannockburn

more info »

Two Night Break with Dinner at Village Hotel Club Blackpool

Lancashire - Blackpool

more info »

Two Nights with Dinner on First Night for Two at The Snooty Fox Hotel, Gloucester

Gloucestershire - Gloucester

more info »

Two Night Break with Dinner at Hallmark Hotel Hull

East Riding of Yorkshire - Hull

more info »

Two Night Break with Dinner for Two at Best Western Ipswich Hotel

Suffolk - IPSWICH

more info »

Two Night Break with Dinner at Hallmark Hotel Llyndir Hall

Cheshire - Chester

(1)

more info »

Two Night Break with Dinner at Village Hotel Club Leeds North

West Yorkshire - Leeds

(3)

more info »

Two Night Break with Dinner at Village Hotel Club Maidstone

Kent - Maidstone

(2)

more info »

Two Night Break with Dinner at Urban Hotel Grantham

Lincolnshire - Grantham

(2)

more info »

Two Night Break at Best Western Rockingham Forest Hotel with Dinner

Northamptonshire - Corby

(5)

more info »

Two Night Escape for Two with Breakfast and Meal at the Camelia Hotel in Essex

Essex - Southend-on-sea

more info »

Two Night Getaway With Dinner for Two at The Black Lion

Conwy - Abergele

more info »

Two Night Break with Dinner for Two at The Limes Hotel

Suffolk - Ipswich

more info »

Two Night Break with Dinner for Two at The Pinewood Hotel

Buckinghamshire - Slough

more info »

Two Night Escape with Dinner for Two at Cliffemount House

Rutland - Runswick

more info »

Two Night Getaway with Dinner for Two at Agriturismo Montagna Verde, Italy

Italy - Carrara

more info »

Two Night Escape with Dinner for Two at Agriturismo la Dolce Collina, Italy

Italy - Grosseto

more info »

Two Night Break with Dinner for Two at Ristorante Pensione Country Club, Italy

Italy - Casamicciola Terme

more info »

Two Night Getaway with Dinner for Two at Agri Club, Italy

Italy - Cosenza

more info »

Two Night Escape with Dinner for Two at I Castagnoni Hotel, Italy

Italy - Alessandria AL

more info »

Two Night Break with Dinner for Two at Casale Talevi, Italy

Italy - Pesaro e Urbino

more info »

Two Night Break with Dinner for Two at La Corte di Gerardo, Italy

Italy - Tonco

more info »

Two Night Stay with Dinner for Two at Albergo Trieste, Italy

Italy - Sondrio

more info »

Two Night Escape with Dinner for Two at Hotel Splendid in Taormina, Italy

Italy - Taormina ME

more info »

Two Night Getaway with Dinner at Hotel Donatello, Italy

Italy - Imola

more info »

Two Night Escape with Dinner for Two at Hotel Agriturismo la Quercia, Italy

Italy - Pesaro e Urbino

more info »

Two Night Escape with Dinner for Two at Hotel Principe, Italy

Italy - Rimini RN

more info »

Two Night Stay with Dinner for Two at Cascina Folletto, Italy

Italy - Tortona

more info »

Two Night Escape with Dinner for Two at Albergo Argentina Hotel, Italy

Italy - Fiuggi

more info »

Two Night Getaway with Dinner for Two at Agriturismo Sangallo, Italy

Italy - Bedizzole

more info »

Two Night Escape with Dinner for Two at Albergo Le Macinaie, Italy

Italy - Grosseto

more info »

Two Night Escape with Dinner for Two at Montaperti Hotel, Italy

Italy - Asciano

more info »

Two Night Escape with Dinner for Two at Hotel Crocenzi, Italy

Italy - 175 a Borgo Maggiore San Marino

more info »

Two Night Escape with Dinner for Two at Agriturismo Al Brich, Italy

Italy - Cuneo

more info »

Two Night Stay with Dinner for Two at Hotel Balneario Areatza, Spain

Spain - Bizkaia

more info »

Two Night Escape with Dinner for Two at Hotel Cerro del Sol, Spain

Spain - Granada

more info »

Two Night Escape with Dinner for Two at The Crown Country Inn, Munslow

Shropshire - Ludlow

more info »

Two Night Stay with Dinner for Two at Agriturismo la Serenella, Italy

Italy - Capriglia Irpinia

more info »

Two Night Escape with Dinner at Quoit-At-Cross

Devon - Tiverton

more info »

Two Night Stay with Dinner at The Sun Inn

Northumberland - Hexham

more info »

Two Night Escape with Dinner for Two at The Farmhouse

Suffolk - Saxmundham

more info »

Two Night Escape with Dinner for Two at Hôtel des Druides, France

France - Quiberon

more info »

Two Night Stay with Dinner at Chambres d'Hôtes Echourgnac, France

France - Échourgnac

more info »

Two Night Break with Dinner for Two at Hôtel Le Brunet, France

France - Saint-Jacques des Blats

more info »

Two Night Escape with Dinner at Plas Coch Hotel

Gwynedd - Bala

more info »

Two Night Stay with Dinner at Kyriad Paris Sud, France

France - Paris

more info »

Two Night Break with Dinner for Two at La Maison Verte, France

France - La Rochelle

more info »

Two Night Break with Dinner for Two at Le Grand Hotel Dax, France

France - Dax

more info »

Two Night Escape with Dinner for Two at Le Prieuré d'Orniols, France

France - Goudargues

more info »

Two Night Escape with Dinner and Drinks for Two at Le Puits Fortifié Hotel, France

France - Salives

more info »

Deluxe Two Night Stay with Dinner at Lovelady Country House Hotel

Cumbria - Alston

more info »

Two Night Stay with Dinner at Hadrian Lodge

Northumberland - Haydon Bridge

more info »

Two Night Country and Rural Escape at Thorpeness Golf Club and Hotel

Suffolk - Aldeburgh

more info »

Two Night Escape with Dinner at The Royal Esplanade Hotel

Hampshire - Havant

more info »

Two Night Break with Dinner for Two at Bentley Brook Inn

Derbyshire - Ashbourne

more info »

Two Night Escape with Dinner at The Chequers Inn

North Yorkshire - Bilton-in-Ainsty

more info »

Two Night Break with Dinner at Ferrari's Country House

Lancashire - Preston

more info »

Two Night Escape with Dinner at Haslington Hall

Cheshire - Crewe

more info »

Two Night Stay with Dinner at Old Churches House

Stirling - Dunblane

more info »

Two Night Escape with Dinner at Royal Marine Hotel

Argyll - Dunoon

more info »

Two Night Break with Dinner at The Lenchford Inn

Worcestershire - Worcester

more info »

Two Night Break with Dinner for Two at The Corner House Hotel

Somerset - Taunton

more info »

Two Night Escape with Dinner for Two at Hotel Sorriso

Italy - Riccione

more info »

Two Night Escape with Dinner for Two at Agriturismo Maso Pomarolli

Italy - Giovo

more info »

Two Night Stay with Dinner for Two at Agriturismo Lanterna Rossa, Italy

Italy - Province of Perugia

more info »

Two Night Break with Dinner for Two at Agriturismo Fontechiara, Italy

Italy - Borgomanero

more info »

Two Night Escape with Dinner for Two at Bruno's House B and B, Italy

Italy - Rome

more info »

Two Night Break with Dinner for Two at Hotel Apulia

Italy - San Giovanni Rotondo

more info »

Two Night Break with Dinner for Two at Villa Sofia

Italy - Positano

more info »

Two Night Escape with Dinner for Two at La Magnolia Bed and Breakfast

Italy - Campagna

more info »

Two Night Escape for Two with Dinner at Le Case Del Borgantica La Vacca

Italy - Eboli

more info »

Two Night Break with Dinner for Two at Le Case Del Borgantico Narciso

Italy - Eboli

more info »

Two Night Escape with Dinner for Two at Le Case Del Borgantica Angeli E Diavoli

Italy - Eboli

more info »

Two Night Break with Dinner for Two at Le Case Del Borgantico Dafne

Italy - Eboli

more info »

Two Night Gourmet Escape for Two at The George Hotel Piercebridge

County Durham - Darlington

more info »
Two Night Gourmet Country Getaway - Smartbox by Buyagift -

£179.99
Two Night Gourmet Country Getaway - Smartbox by Buyagift -

£179.99