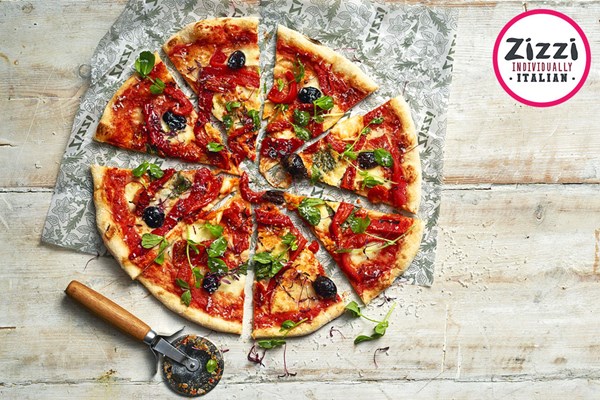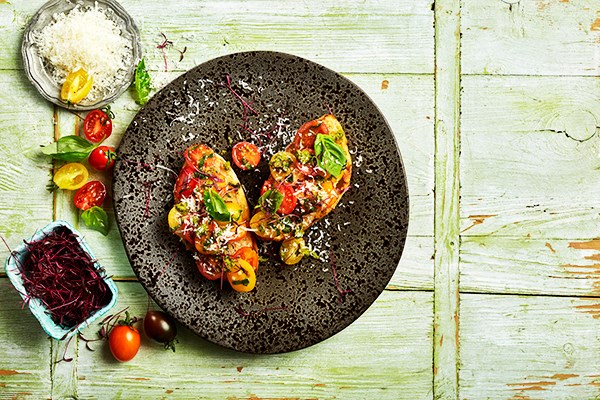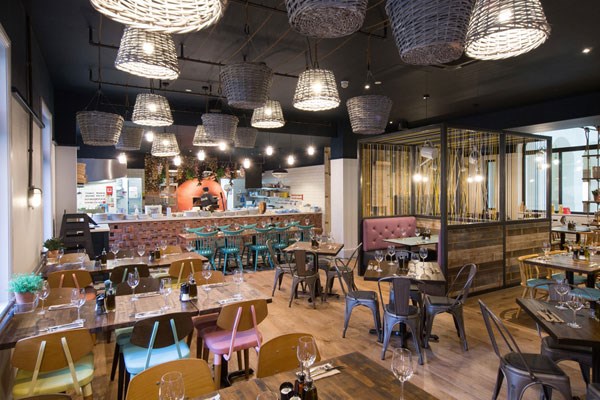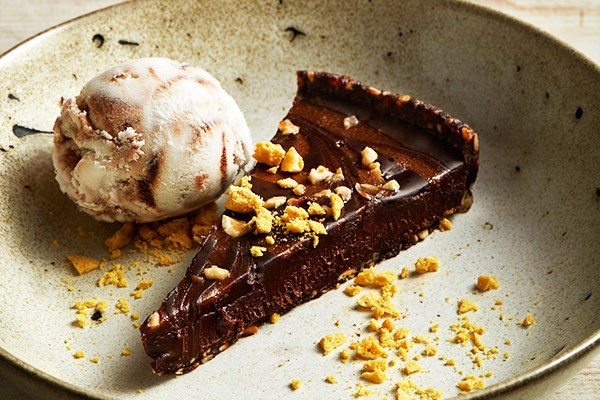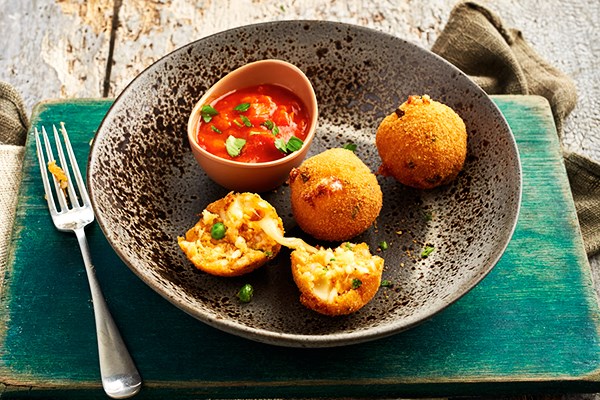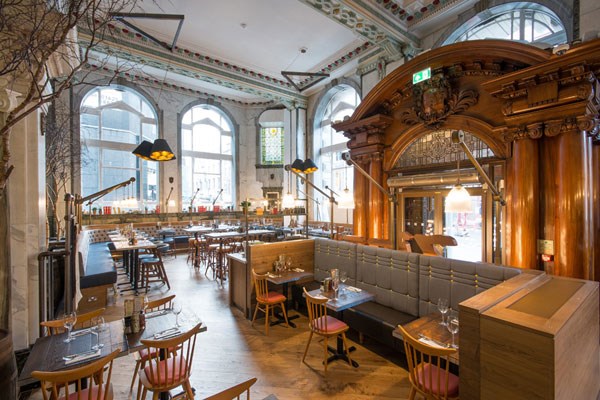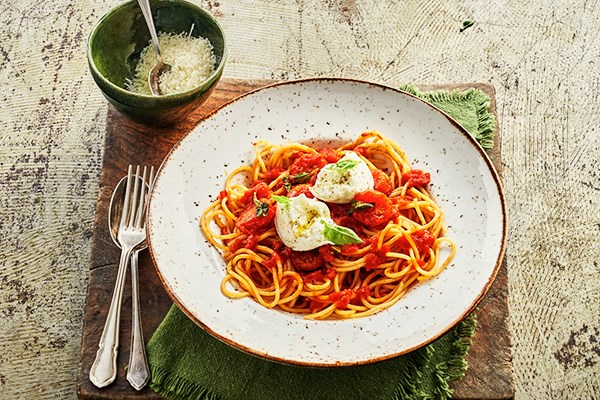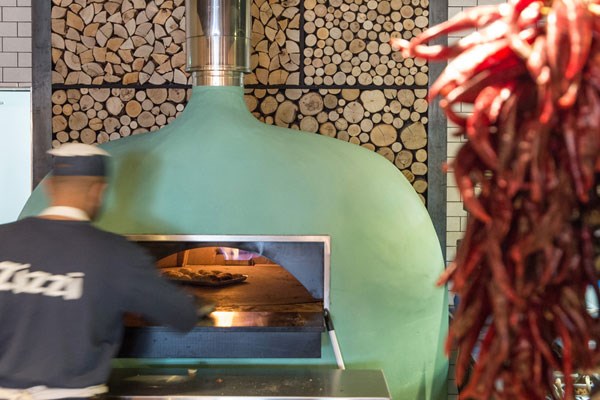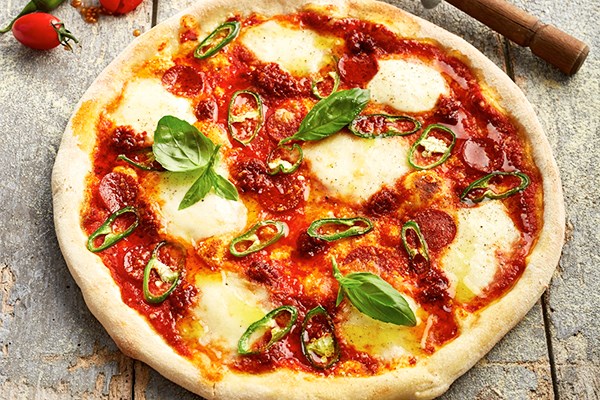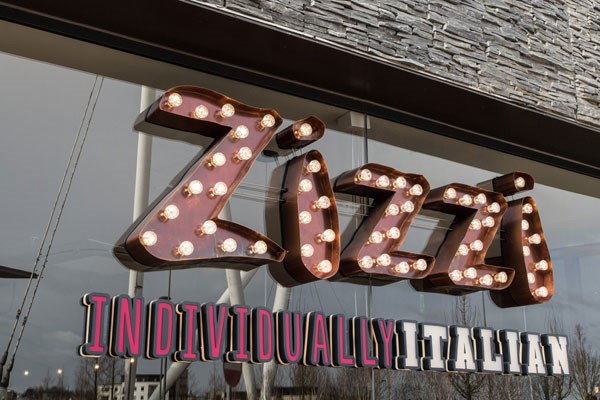 Three Course Meal and a Glass of Wine for Two at Zizzi
Product code: 10748669
4.5 out of 5 (based on 839 reviews)
Write a review »
Great gift with 140 locations available

Select your chosen experience after you purchase

Book your chosen location
How it works
There are many locations available as part of this experience, which you can browse below.
Simply click BUY NOW to purchase this multi choice voucher, leaving your options open for now
Once you have received your voucher you can book your chosen location.
Summary
With over 130 Zizzi restaurants across the UK to choose from, each with a unique feel inspired by its local surroundings, this exclusive offer couldn't be any more convenient! You and a loved one will be treated to an exceptional three course meal from a tantalising set menu that includes everything from pizza to pasta and salad to dessert, crafted from the freshest local ingredients available. Indulge in an unforgettable dining experience with a loved one at one of these friendly and buzzing locations, made all the more special by a fabulous glass of wine each.
To view the sample menu, please click here.
Fine Print
What's included?
A three course meal for two from a set menu at one of over 130 Zizzi locations
A 175ml glass of house wine each
Any restrictions?
This voucher is valid for 10 months, for two people
Minimum age is 18 years
Opening hours may vary; please check at point of booking
Bookable all week round for lunch and dinner, excluding New Year's Eve, New Year's Day, Christmas Day, Valentine's Day, Father's Day, Mother's Day and between 16th December-1st January
Please note: you must take your voucher and your Bookatable confirmation email with you to the restaurant. You may not be able to take your experience if you do not present these on arrival
Please note: your meal must be booked in advance by following guidelines on the Buyagift My Voucher site
This package is not available in conjunction with any other offer, voucher, discount, set menu or eTesco token
Please note that Zizzi's menus are seasonal and menu items are therefore subject to change
All dates are subject to availability
Vegetarian, Vegan and Non Gluten dishes are available
Glass of house wine may be substituted with a glass of Sprite, Coke, Diet Coke or Appletizer
Please inform the venue of any dietary requirements at point of booking
Experiences available within this choice voucher
Filter Products:
Three Course Meal and a Glass of Wine for Two at Zizzi, Victoria

Greater London - Westminster

(6)

more info »

Three Course Meal and a Glass of Wine for Two at Zizzi, Kingston

Surrey - Kingston Upon Thames

(4)

more info »

Three Course Meal and a Glass of Wine for Two at Zizzi, Cardiff

Glamorganshire - Cardiff

(9)

more info »

Three Course Meal and a Glass of Wine for Two at Zizzi, Sheffield

South Yorkshire - Sheffield

(10)

more info »

Three Course Meal and a Glass of Wine for Two at Zizzi, Manchester Corn Exchange

Greater Manchester - Manchester

(5)

more info »

Three Course Meal and a Glass of Wine for Two at Zizzi, The Strand

Greater London - Westminster

(23)

more info »

Three Course Meal and a Glass of Wine for Two at Zizzi, Liverpool One

Merseyside - Liverpool

(17)

more info »

Three Course Meal and a Glass of Wine for Two at Zizzi, Manchester Piccadilly

Greater Manchester - Manchester

(12)

more info »

Three Course Meal and a Glass of Wine for Two at Zizzi, Manchester

Greater Manchester - Manchester

(7)

more info »

Three Course Meal and a Glass of Wine for Two at Zizzi, Edinburgh Roxburgh

Midlothian - Edinburgh

(9)

more info »

Three Course Meal and a Glass of Wine for Two at Zizzi, Westfield

Greater London - Ealing

(6)

more info »

Three Course Meal and a Glass of Wine for Two at Zizzi, Bankside

Central London - Lambeth

(14)

more info »

Three Course Meal and a Glass of Wine for Two at Zizzi, Bristol Cabot Circus

Avon - Bristol

(4)

more info »

Three Course Meal and a Glass of Wine for Two at Zizzi, Exeter

Devon - Exeter

(8)

more info »

Three Course Meal and a Glass of Wine for Two at Zizzi, Earls Court Road

Greater London - Kensington & Chelsea

(3)

more info »

Three Course Meal and a Glass of Wine for Two at Zizzi, Colchester

Essex - Colchester

(5)

more info »

Three Course Meal and a Glass of Wine for Two at Zizzi, Richmond

Surrey - Richmond Upon Thames

(1)

more info »

Three Course Meal and a Glass of Wine for Two at Zizzi, Portsmouth

Hampshire - Portsmouth

(11)

more info »

Three Course Meal and a Glass of Wine for Two at Zizzi, Cutty Sark Gardens

Greater London - Greenwich

(5)

more info »

Three Course Meal and a Glass of Wine for Two at Zizzi, Paddington Central

Greater London - Westminster

more info »

Three Course Meal and a Glass of Wine for Two at Zizzi, Charlotte Street

Greater London - Westminster

(6)

more info »

Three Course Meal and a Glass of Wine for Two at Zizzi, Oxford

Oxfordshire - Oxford

(5)

more info »

Three Course Meal and a Glass of Wine for Two at Zizzi, Nottingham

Nottinghamshire - Nottingham

(13)

more info »

Three Course Meal and a Glass of Wine for Two at Zizzi, Cambridge Bene't Street

Cambridgeshire - Cambridge

(7)

more info »

Three Course Meal and a Glass of Wine for Two at Zizzi, Cambridge

Cambridgeshire - Cambridge

more info »

Three Course Meal and a Glass of Wine for Two at Zizzi, Bristol Clifton Village

Avon - Bristol

more info »

Three Course Meal and a Glass of Wine for Two at Zizzi, Birmingham Brindley Place

West Midlands - Birmingham

(4)

more info »

Three Course Meal and a Glass of Wine for Two at Zizzi, Leeds the Light

West Yorkshire - Leeds

(9)

more info »

Three Course Meal and a Glass of Wine for Two at Zizzi, Birmingham

West Midlands - Birmingham

(9)

more info »

Three Course Meal and a Glass of Wine for Two at Zizzi, Leeds Birstall

West Yorkshire - Batley

(14)

more info »

Three Course Meal and a Glass of Wine for Two at Zizzi, Cardiff Bay

Glamorganshire - Cardiff

(4)

more info »

Three Course Meal and a Glass of Wine for Two at Zizzi, Aberdeen

Aberdeenshire - Aberdeen

(30)

more info »

Three Course Meal and a Glass of Wine for Two at Zizzi, St Katharine Docks

Greater London - Tower Hamlets

(6)

more info »

Three Course Meal and a Glass of Wine for Two at Zizzi, Windsor

Berkshire - Windsor

(4)

more info »

Three Course Meal and a Glass of Wine for Two at Zizzi, Newcastle

Tyne & Wear - Newcastle

(13)

more info »

Three Course Meal and a Glass of Wine for Two at Zizzi, Glasgow Royal Exchange

Lanarkshire - Glasgow

(5)

more info »

Three Course Meal and a Glass of Wine for Two at Zizzi, Finchley Road O2 Centre

Central London - Camden

more info »

Three Course Meal and a Glass of Wine for Two at Zizzi, Hampton Court

Surrey - Richmond Upon Thames

(2)

more info »

Three Course Meal and a Glass of Wine for Two at Zizzi, Edinburgh Queensferry

Midlothian - Edinburgh

(3)

more info »

Three Course Meal and a Glass of Wine for Two at Zizzi, Edinburgh Quay

Midlothian - Edinburgh

(3)

more info »

Three Course Meal and a Glass of Wine for Two at Zizzi, Central St Giles

Greater London - Westminster

(8)

more info »

Three Course Meal and a Glass of Wine for Two at Zizzi, Wigmore Street

Greater London - Westminster

(5)

more info »

Three Course Meal and a Glass of Wine for Two at Zizzi, One New Change

Greater London - St Paul's

(4)

more info »

Three Course Meal and a Glass of Wine for Two at Zizzi, Manchester King Street

Greater Manchester - Manchester

(9)

more info »

Three Course Meal and a Glass of Wine for Two at Zizzi, Notting Hill Gate

Greater London - Hammersmith & Fulham

(4)

more info »

Three Course Meal and a Glass of Wine for Two at Zizzi, Paddington Street

Greater London - Westminster

more info »

Three Course Meal and a Glass of Wine for Two at Zizzi, Bow Street

Greater London - Westminster

(10)

more info »

Three Course Meal and a Glass of Wine for Two at Zizzi, Twickenham

Middlesex - Hounslow

(3)

more info »

Three Course Meal and a Glass of Wine for Two at Zizzi, Henley

Oxfordshire - Henley

more info »

Three Course Meal and a Glass of Wine for Two at Zizzi, Surbiton

Surrey - Kingston Upon Thames

(2)

more info »

Three Course Meal and a Glass of Wine for Two at Zizzi, St Albans

Hertfordshire - St Albans

(4)

more info »

Three Course Meal and a Glass of Wine for Two at Zizzi, Whitstable

Kent - Whitstable

more info »

Three Course Meal and a Glass of Wine for Two at Zizzi, St Andrews

Fife - St Andrews

(2)

more info »

Three Course Meal and a Glass of Wine for Two at Zizzi, Stratford upon Avon

Warwickshire - Stratford upon Avon

(5)

more info »

Three Course Meal and a Glass of Wine for Two at Zizzi, Welwyn Garden City

Hertfordshire - Welwyn Garden City

(4)

more info »

Three Course Meal and a Glass of Wine for Two at Zizzi, Banstead

Surrey - Sutton

(6)

more info »

Three Course Meal and a Glass of Wine for Two at Zizzi, Basingstoke

Hampshire - Basingstoke

(11)

more info »

Three Course Meal and a Glass of Wine for Two at Zizzi, Beaconsfield

Buckinghamshire - Beaconsfield

more info »

Three Course Meal and a Glass of Wine for Two at Zizzi, Beckenham

Kent - Bromley

(5)

more info »

Three Course Meal and a Glass of Wine for Two at Zizzi, Bexleyheath

Kent - Bexley

(4)

more info »

Three Course Meal and a Glass of Wine for Two at Zizzi, Shrewsbury

Shropshire - Shrewsbury

(4)

more info »

Three Course Meal and a Glass of Wine for Two at Zizzi, Leicester

Leicestershire - Leicester

more info »

Three Course Meal and a Glass of Wine for Two at Zizzi, Bishops Stortford

Hertfordshire - Bishop's Stortford

(2)

more info »

Three Course Meal and a Glass of Wine for Two at Zizzi, Bluewater

Kent - Greenhithe

(19)

more info »

Three Course Meal and a Glass of Wine for Two at Zizzi, Leicester Highcross

Leicestershire - Leicester

(11)

more info »

Three Course Meal and a Glass of Wine for Two at Zizzi, Bournemouth

Hampshire - Bournemouth

(10)

more info »

Three Course Meal and a Glass of Wine for Two at Zizzi, York

North Yorkshire - York

(10)

more info »

Three Course Meal and a Glass of Wine for Two at Zizzi, Lincoln

Lincolnshire - Lincoln

(8)

more info »

Three Course Meal and a Glass of Wine for Two at Zizzi, Loughton

Essex - Barking & Dagenham

(3)

more info »

Three Course Meal and a Glass of Wine for Two at Zizzi, Maidstone

Kent - Maidstone

(11)

more info »

Three Course Meal and a Glass of Wine for Two at Zizzi, Leith

Midlothian - Edinburgh

(1)

more info »

Three Course Meal and a Glass of Wine for Two at Zizzi, Inverness

Inverness-shire - Inverness

more info »

Three Course Meal and a Glass of Wine for Two at Zizzi, Market Harborough

Leicestershire - Market Harborough

(2)

more info »

Three Course Meal and a Glass of Wine for Two at Zizzi, Marlow

Buckinghamshire - Marlow

more info »

Three Course Meal and a Glass of Wine for Two at Zizzi, Bradford

West Yorkshire - Bradford

(5)

more info »

Three Course Meal and a Glass of Wine for Two at Zizzi, Brentwood

Essex - Brentwood

(3)

more info »

Three Course Meal and a Glass of Wine for Two at Zizzi, Brighton

East Sussex - Brighton

(6)

more info »

Three Course Meal and a Glass of Wine for Two at Zizzi, Brighton Marina

East Sussex - Brighton

(4)

more info »

Three Course Meal and a Glass of Wine for Two at Zizzi, Milton Keynes The Hub

Buckinghamshire - Milton Keynes

(9)

more info »

Three Course Meal and a Glass of Wine for Two at Zizzi, Milton Keynes Theatre

Buckinghamshire - Milton Keynes

(10)

more info »

Three Course Meal and a Glass of Wine for Two at Zizzi, Newark

Nottinghamshire - Newark-On-Trent

(6)

more info »

Three Course Meal and a Glass of Wine for Two at Zizzi, Bromley

Kent - Bromley

(2)

more info »

Three Course Meal and a Glass of Wine for Two at Zizzi, Camberley

Surrey - Camberley

(9)

more info »

Three Course Meal and a Glass of Wine for Two at Zizzi, Newport

Gwenton - Newport

(7)

more info »

Three Course Meal and a Glass of Wine for Two at Zizzi, Norwich

Norfolk - Norwich

(8)

more info »

Three Course Meal and a Glass of Wine for Two at Zizzi, Canary Wharf

Greater London - Tower Hamlets

(7)

more info »

Three Course Meal and a Glass of Wine for Two at Zizzi, Canterbury

Kent - Canterbury

(8)

more info »

Three Course Meal and a Glass of Wine for Two at Zizzi, Croydon

Surrey - Croydon

(4)

more info »

Three Course Meal and a Glass of Wine for Two at Zizzi, Chelmsford

Essex - Chelmsford

(4)

more info »

Three Course Meal and a Glass of Wine for Two at Zizzi, Cheltenham

Gloucestershire - Cheltenham

(9)

more info »

Three Course Meal and a Glass of Wine for Two at Zizzi, Pinner

Greater London - Harrow

(7)

more info »

Three Course Meal and a Glass of Wine for Two at Zizzi, Kenilworth

Warwickshire - Kenilworth

(7)

more info »

Three Course Meal and a Glass of Wine for Two at Zizzi, Cheshire Oaks

Cheshire - Ellesmere Port

(9)

more info »

Three Course Meal and a Glass of Wine for Two at Zizzi, Derby

Derbyshire - Derby

(7)

more info »

Three Course Meal and a Glass of Wine for Two at Zizzi, Port Solent

Hampshire - Portsmouth

(9)

more info »

Three Course Meal and a Glass of Wine for Two at Zizzi, Chichester

West Sussex - Chichester

(4)

more info »

Three Course Meal and a Glass of Wine for Two at Zizzi, Reading

Berkshire - Reading

(7)

more info »

Three Course Meal and a Glass of Wine for Two at Zizzi, Derby Intu

Derbyshire - Derby

(5)

more info »

Three Course Meal and a Glass of Wine for Two at Zizzi, Chiswick

Greater London - Ealing

(3)

more info »

Three Course Meal and a Glass of Wine for Two at Zizzi, Chislehurst

Kent - Bromley

(1)

more info »

Three Course Meal and a Glass of Wine for Two at Zizzi, Romford

Essex - Havering

(1)

more info »

Three Course Meal and a Glass of Wine for Two at Zizzi, Leamington Spa

Warwickshire - Leamington Spa

(14)

more info »

Three Course Meal and a Glass of Wine for Two at Zizzi, Sevenoaks

Kent - Sevenoaks

(2)

more info »

Three Course Meal and a Glass of Wine for Two at Zizzi, Dorchester

Dorset - Dorchester

more info »

Three Course Meal and a Glass of Wine for Two at Zizzi, Durham

County Durham - Durham

(4)

more info »

Three Course Meal and a Glass of Wine for Two at Zizzi, Eastbourne

East Sussex - Eastbourne

(5)

more info »

Three Course Meal and a Glass of Wine for Two at Zizzi, Esher

Surrey - Esher

more info »

Three Course Meal and a Glass of Wine for Two at Zizzi, Falmouth

Cornwall - Falmouth

(4)

more info »

Three Course Meal and a Glass of Wine for Two at Zizzi, Farnham

Surrey - Farnham

(3)

more info »

Three Course Meal and a Glass of Wine for Two at Zizzi, Ipswich

Suffolk - Ipswich

(16)

more info »

Three Course Meal and a Glass of Wine for Two at Zizzi, Finchley

Greater London - Barnet

(3)

more info »

Three Course Meal and a Glass of Wine for Two at Zizzi, Worcester

Worcestershire - Worcester

(14)

more info »

Three Course Meal and a Glass of Wine for Two at Zizzi, Wokingham

Berkshire - Wokingham

(3)

more info »

Three Course Meal and a Glass of Wine for Two at Zizzi, Woking

Surrey - Woking

(4)

more info »

Three Course Meal and a Glass of Wine for Two at Zizzi, Glasgow Princes Square

Lanarkshire - Glasgow

(6)

more info »

Three Course Meal and a Glass of Wine for Two at Zizzi, Winchester

Hampshire - Winchester

(7)

more info »

Three Course Meal and a Glass of Wine for Two at Zizzi, Glasgow Silverburn

Strathclyde - Glasgow

(4)

more info »

Three Course Meal and a Glass of Wine for Two at Zizzi, Glasgow West End

Lanarkshire - Glasgow

(3)

more info »

Three Course Meal and a Glass of Wine for Two at Zizzi, Wembley

Greater London - Brent

(4)

more info »

Three Course Meal and a Glass of Wine for Two at Zizzi, Gloucester Quays

Gloucestershire - Gloucester

(3)

more info »

Three Course Meal and a Glass of Wine for Two at Zizzi, Guildford

Surrey - Guildford

(7)

more info »

Three Course Meal and a Glass of Wine for Two at Zizzi, Watford

Hertfordshire - Watford

(4)

more info »

Three Course Meal and a Glass of Wine for Two at Zizzi, Harborne

West Midlands - Birmingham

(6)

more info »

Three Course Meal and a Glass of Wine for Two at Zizzi, Hornchurch

Essex - Barking & Dagenham

more info »

Three Course Meal and a Glass of Wine for Two at Zizzi, Hitchin

Hertfordshire - Hitchin

(4)

more info »

Three Course Meal and a Glass of Wine for Two at Zizzi, Uxbridge

Middlesex - Hillingdon

(3)

more info »

Three Course Meal and a Glass of Wine for Two at Zizzi, Harrogate

North Yorkshire - Harrogate

(4)

more info »

Three Course Meal and a Glass of Wine for Two at Zizzi, Haywards Heath

West Sussex - Haywards Heath

(2)

more info »

Three Course Meal and a Glass of Wine for Two at Zizzi, Hereford

Herefordshire - Hereford

(2)

more info »

Three Course Meal and a Glass of Wine for Two at Zizzi, Tunbridge Wells

Kent - Tunbridge Wells

more info »

Three Course Meal and a Glass of Wine for Two at Zizzi, High Wycombe

Buckinghamshire - High Wycombe

(5)

more info »

Three Course Meal and a Glass of Wine for Two at Zizzi, Tower Hill

Greater London - City of London

more info »

Three Course Meal and a Glass of Wine for Two at Zizzi, Telford

Shropshire - Telford

(7)

more info »

Three Course Meal and a Glass of Wine for Two at Zizzi, Taunton

Somerset - Taunton

(10)

more info »

Three Course Meal and a Glass of Wine for Two at Zizzi, Sutton

Surrey - Sutton

(8)

more info »

Three Course Meal and a Glass of Wine for Two at Zizzi, South Woodford

Greater London - Redbridge

(8)

more info »

Three Course Meal and a Glass of Wine for Two at Zizzi, Solihull

West Midlands - Solihull

(9)

more info »

Three Course Meal and a Glass of Wine for Two at Zizzi, Cardiff St Davids

Cardiff - Cardiff City

(4)

more info »

Three Course Meal and a Glass of Wine for Two at Zizzi, Belfast Victoria Square

Belfast - Victoria Square

more info »

Three Course Meal and a Glass of Wine for Two at Zizzi, Salisbury

Wiltshire - Salisbury

more info »
Three Course Meal and a Glass of Wine for Two at Zizzi -

£30
Three Course Meal and a Glass of Wine for Two at Zizzi -

£30