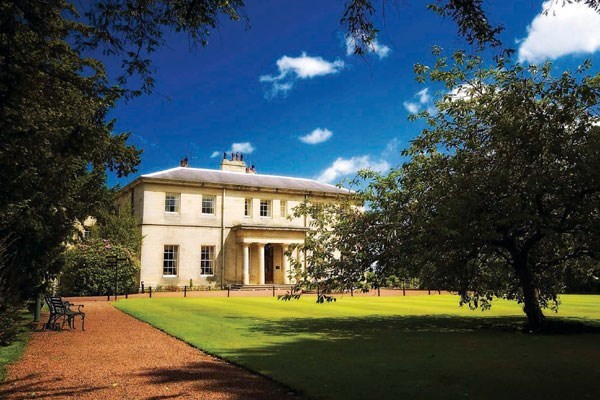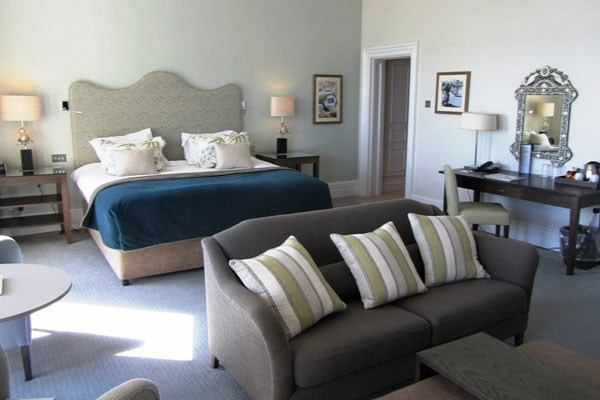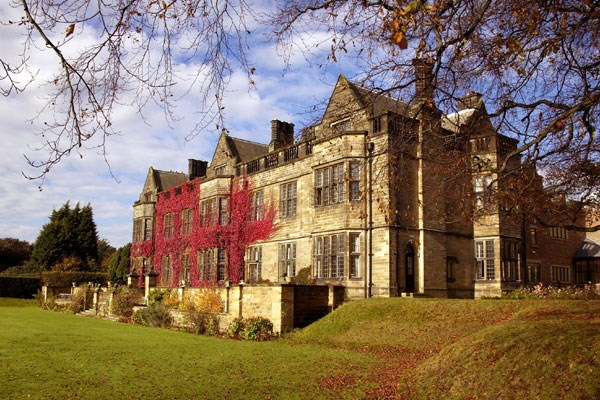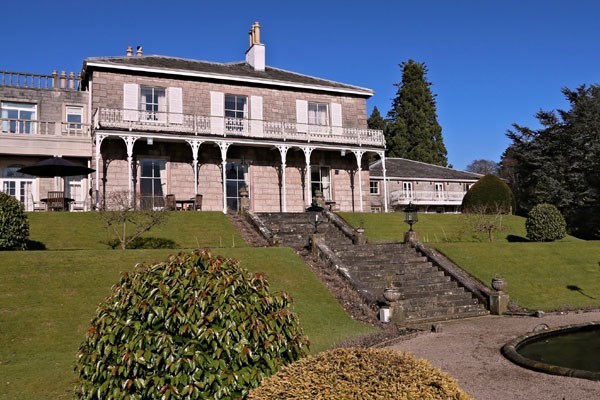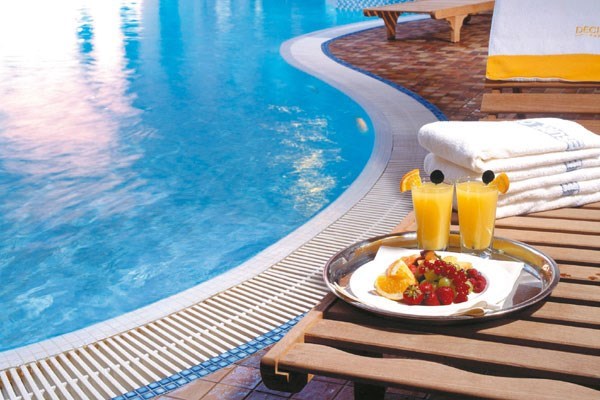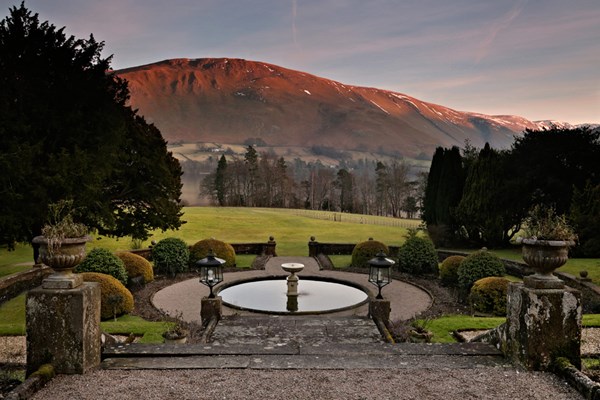 Overnight Relaxation Break for Two
Product code: 10933967
4.5 out of 5 (based on 97 reviews)
Write a review »
Great gift with 78 locations available

Select your chosen experience after you purchase

Book your chosen location
How it works
There are many locations available as part of this experience, which you can browse below.
Simply click BUY NOW to purchase this multi choice voucher, leaving your options open for now
Once you have received your voucher you can book your chosen location.
Summary
Everyone deserves a break from time to time, and this sensational relaxation voucher offers you the chance to give someone a flexible present for a special occasion, or to make an occasion special. Options for this overnight spa break include boutique getaways, historic halls and peaceful countryside retreats; each hotel boasts luxurious spa and leisure facilities where you can both work up a sweat in the gym or let hot bubbling water massage aching muscles. This package is valid for 10 months and includes a night's sleep in a stylish room as well as spa access and breakfast in the morning.
Fine Print
What's included?
One night's accomodation for two
Breakfast for two
Access to spa and leisure facilities for two
Any restrictions?
This voucher is valid for ten months for two people and cannot be extended
This package includes breakfast but does not include other meals; additional meals may be booked by contacting the hotel directly
Please check individual locations for more details; restrictions, terms of use and exclusion periods may vary from location to location
This voucher may only be used at the specified participating venues
What do I need to know?
All dates are subject to availability
Experiences available within this choice voucher
Filter Products:
One Night Hotel Break at the Mercure Inverness Hotel

Scottish Highlands - Inverness

(1)

more info »

One Night Break at Mercure Norwich Hotel

Norfolk - Norwich

(3)

more info »

One Night Break for Two at Hallmark Hotel Gloucester

Gloucestershire - Gloucester

more info »

One Night Break at The Towers Hotel

Glamorganshire - Jersey Marine

more info »

Overnight Stay for Two at The Malvern

Worcestershire - Malvern

(21)

more info »

One Night Break at Deans Place Hotel

East Sussex - Alfriston

more info »

One Night Break at Macdonald Alveston Manor Hotel - Weekdays

Warwickshire - Stratford-upon-Avon

(3)

more info »

One Night Break at Macdonald Ansty Hall - Weekends

Warwickshire - Coventry

more info »

One Night Break at Macdonald Berystede Hotel & Spa - Weekends

Berkshire - Ascot

(0)

more info »

One Night Break at Macdonald Cardrona Hotel Golf & Spa - Weekdays

Lothian - Edinburgh

(1)

more info »

One Night Break at Macdonald Craxton Wood Hotel - Weekdays

Cheshire - Chester

(1)

more info »

One Night Break at Macdonald Hill Valley Hotel - Weekdays

Shropshire - Whitchurch

more info »

One Night Break at Macdonald Houstoun House - Weekdays

Lothian - Uphall

more info »

One Night Break at Macdonald Kilhey Court - Weekends

Greater Manchester - Wigan

more info »

One Night Break at Macdonald Linden Hall - Weekdays

Northumberland - Morpeth

more info »

One Night Break at Macdonald Manchester Hotel and Spa - Weekdays

Greater Manchester - Manchester

(1)

more info »

One Night Break at Macdonald New Blossoms Hotel - Weekdays

Cheshire - Chester

more info »

One Night Break at Macdonald Swan's Nest Hotel - Weekdays

Warwickshire - Stratford-upon-Avon

more info »

One Night Break at The Haycock Hotel - Weekends

Cambridgeshire - Peterborough

(4)

more info »

One Night Break at The Lymm Hotel - Weekends

Cheshire - Warrington

more info »

One Night Break at Mercure Aberdeen Ardoe House Hotel and Spa

Grampian - Aberdeen

(2)

more info »

One Night Break at Mercure Blackburn Dunkenhalgh Hotel and Spa

Lancashire - Blackburn

more info »

One Night Break at Mercure Coventry Brandon Hall Hotel and Spa

West Midlands - Coventry

(2)

more info »

One Night Break at Mercure Bristol Holland House

Avon - Bristol

more info »

One Night Break at Mercure Cardiff Holland House Hotel and Spa

Glamorganshire - Cardiff

(3)

more info »

One Night Break at Mercure Exeter Southgate

Devon - Exeter

more info »

One Night Break at Mercure Sheffield St Paul's Hotel

South Yorkshire - Sheffield

more info »

One Night Break at Mercure Shrewsbury Albrighton Hall Hotel

Shropshire - Shrewsbury

(7)

more info »

One Night Break at Appleby Manor Country House Hotel

Cumbria - Appleby-in-Westmorland

more info »

One Night Escape with Dinner at the Beechwood Hotel for Two

Norfolk - North Walsham

(1)

more info »

One Night Getaway with Dinner at the Old Mill Hotel for Two

Greater Manchester - Bury

more info »

Overnight Stay with Dinner at the Moor Hall Hotel and Spa for Two

West Midlands - Sutton Coldfield

(1)

more info »

One Night Break with Dinner at the Best Western Oaks Hotel For Two

Lancashire - Burnley

more info »

One Night Break with Dinner at the Best Western Park Hall Hotel For Two

Lancashire - Preston

more info »

One Night Stay with Dinner for Two at The Best Western Clifton Hotel

Merseyside - Southport

(2)

more info »

One Night Romantic Break with Dinner at Carlton Park Hotel

South Yorkshire - Rotherham

more info »

One Night Break with Dinner for Two at Cedar Court Hotel Huddersfield

West Yorkshire - Huddersfield

more info »

One Night Break with Dinner at Cedar Court Hotel Wakefield

West Yorkshire - Wakefield

more info »

One Night Break at Clifton Park Hotel with Dinner for Two

Lancashire - St Annes on Sea

more info »

One Night Break at Coniston Hotel

North Yorkshire - Skipton

more info »

One Night Break at Durley Dean with Dinner and Spa for Two

Dorset - Bournemouth

more info »

One Night Stay with Dinner for Two at Mercure Altrincham Bowdon Hotel

Greater Manchester - Altrincham

more info »

One Night Break with Dinner at Mercure Stafford South Penkridge Hotel

Staffordshire - Penkridge

(1)

more info »

One Night Break with Dinner at The Mercure Blackburn Foxfields Country Hotel

Lancashire - Clitheroe

(1)

more info »

One Night Break at Grange City Hotel

Greater London - City of London

(3)

more info »

One Night Break with Dinner for Two at Hallmark Hotel Birmingham

West Midlands - Birmingham

more info »

One Night Break with Dinner for Two at Hallmark Hotel Bournemouth Carlton

Dorset - Bournemouth

(1)

more info »

One Night Break with Dinner for Two at Hallmark Hotel Bournemouth Eastcliff

Dorset - Bournemouth

(2)

more info »

One Night Break with Dinner at Hallmark Hotel Bournemouth Westcliff

Dorset - Bournemouth

(2)

more info »

One Night Break with Dinner for Two at Hallmark Hotel Cambridge

Cambridgeshire - Cambridge

(0)

more info »

One Night Break with Dinner at Hallmark Hotel Carlisle

Cumbria - Carlisle

(2)

more info »

One Night Break with Dinner for Two at Hallmark Hotel Croydon

Greater London - Croydon

more info »

Overnight Break with Dinner for Two at Hallmark Hotel Derby Mickleover Court

Derbyshire - Mickleover

more info »

One Night Break with Dinner at Hallmark Hotel Derby Midland

Derbyshire - Derby

more info »

One Night Break with Dinner for Two at the Hallmark Hotel Glasgow

Strathclyde - Glasgow

more info »

One Night Break with Dinner for Two at Hallmark Hotel Hull

East Riding of Yorkshire - Hull

(1)

more info »

One Night Break with Dinner for Two at Hallmark Hotel Irvine

Renfrewshire - Ayrshire

more info »

One Night Break with Dinner for Two at Hallmark Hotel Manchester

Cheshire - WILMSLOW

more info »

One Night Break with Dinner for Two at the Hallmark Hotel Stourport Manor

Worcestershire - Stourport on Severn

(1)

more info »

One Night Break at Holbrook House

Somerset - Wincanton

more info »

One Night Family Break at K West Hotel and Spa

Greater London - Hammersmith & Fulham

(2)

more info »

One Night Break with Dinner at Lion Quays

Shropshire - Oswestry

(4)

more info »

One Night Break with Dinner at Manor of Groves

Hertfordshire - Sawbridgeworth

(3)

more info »

One Night Romantic Break at Mercure Peebles Barony House Hotel

Midlothian - Eddleston by Peebles

more info »

One Night Stay for Two at Days Inn Hyde Park

Greater London - Westminster

(2)

more info »

Overnight Stay with Dinner at Regency Park Hotel for Two

Berkshire - Thatcham

(1)

more info »

One Night Break at Ringwood Hall Hotel

Derbyshire - Chesterfield

more info »

Overnight Break for Two at Rye Lodge Hotel

East Sussex - Rye

(3)

more info »

One Night Break with Dinner at Blackwell Grange Hotel

County Durham - Darlington

(4)

more info »

One Night Romantic Break at Stonecross Manor

Cumbria - Kendal

more info »

One Night Midweek Break at The Beech Hill Hotel

Cumbria - Windermere

(1)

more info »

Overnight Stay with Dinner and Breakfast for Two at The Trouville Hotel

Dorset - Bournemouth

(0)

more info »

One Night Stay with Dinner at The Whoop Hall Inn For Two

Lancashire - Kirkby Longsdale

more info »

Overnight Break for Two at the Winchester Hotel

Hampshire - Winchester

(4)

more info »

Overnight Stay with Dinner and Breakfast for Two at The Windlestrae Hotel

Central Scotland - Kinross

more info »

One Night Break at Urban Hotel Grantham

Lincolnshire - Grantham

more info »

Saturday Night Break at Village Hotel Club Chester St David's

Cheshire - Flintshire

(1)

more info »

Saturday Night Break at Village Hotel Club Glasgow

Strathclyde - Glasgow

more info »
Overnight Relaxation Break for Two -

£129
Overnight Relaxation Break for Two -

£129