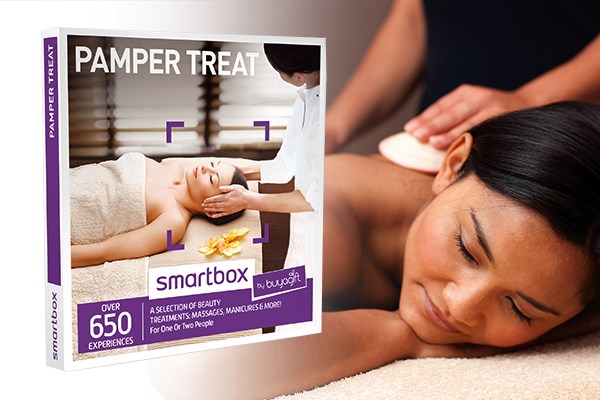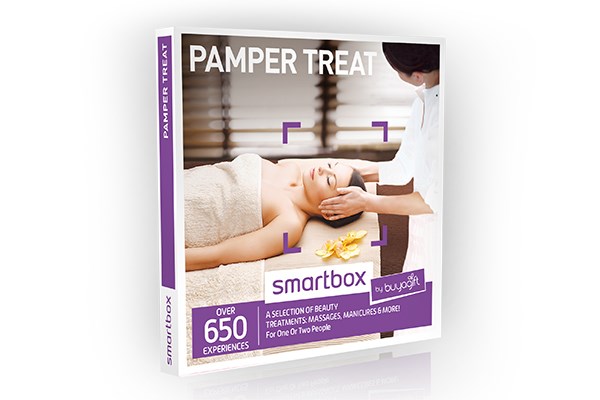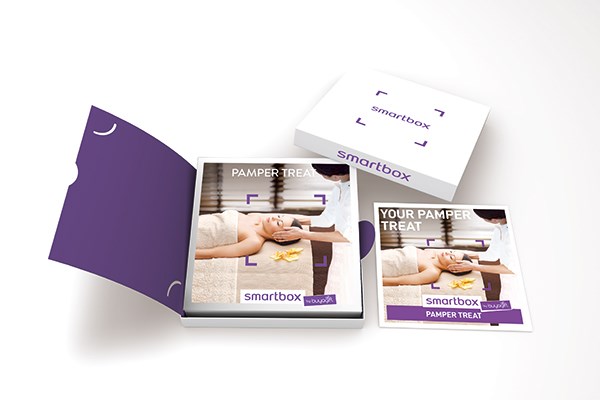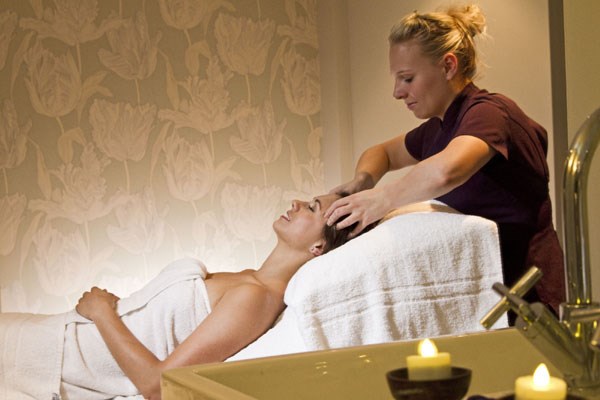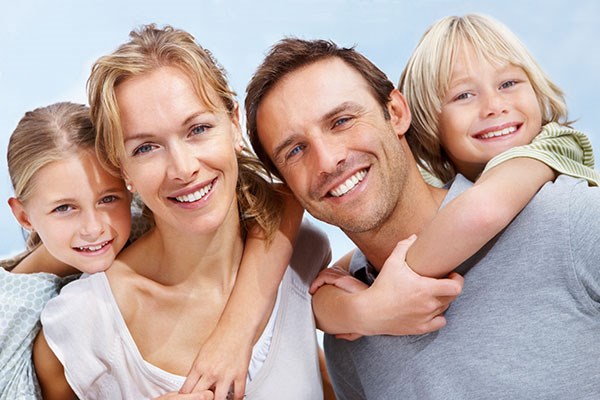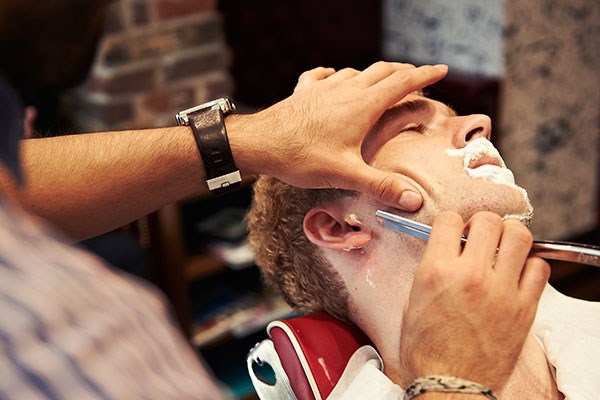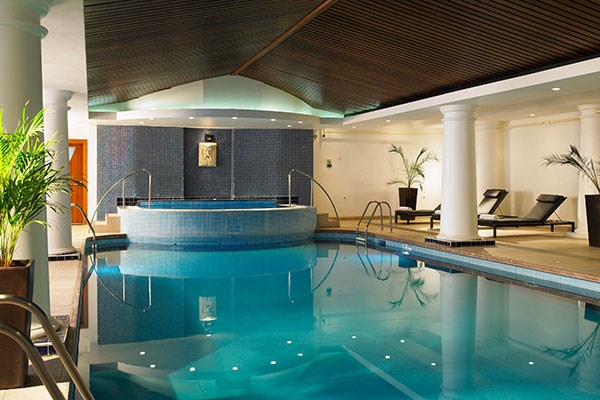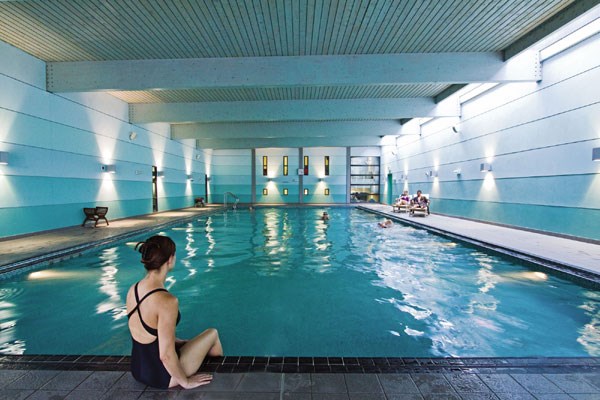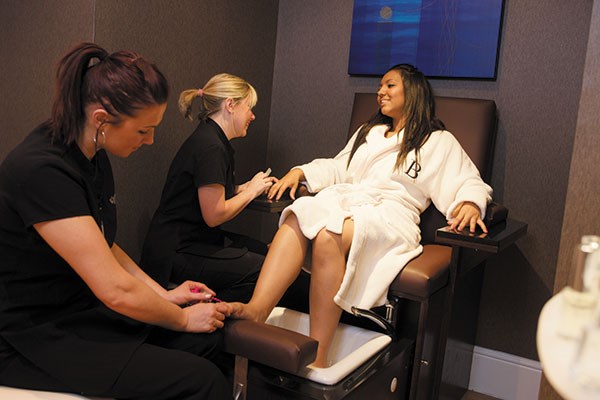 Pamper Treat - Smartbox by Buyagift
Product code: 10541534
4.5 out of 5 (based on 440 reviews)
Write a review »
Over 650 Experiences for One or Two People

Beauty Treatments Massages, Manicures and More

Valid for 24 Months
How it works
Hundreds of experiences in every Smartbox handpicked from Buyagift's fantastic range.
Includes a beautiful presentation box with a detailed booklet of the experiences included.
Give the gift of choice allowing the recipient to book their chosen experience.
Summary
Sometimes you just need take some time out and enjoy some peace and tranquillity. We've got the answer as we've scoured high and low to compile a truly fantastic list of our most luxurious pamper treat experiences that are sure to make you look and feel gorgeous. Featuring a selection of over 120 Relaxing Spa Day and Beauty Treatment experiences, we've got you covered. From soothing spa days at top-class London retreats, to men's grooming experiences and hair styling at renowned salons, there truly is something for everyone. Manicure or pedicure, facial or mud scrub, massage or makeover – the choice is up to you! At point of purchase you will have the option of choosing a gift box or an evoucher.


Fine Print
What's included?
This voucher includes a selection of over 120 truly luxurious pampering experiences to choose from, including relaxing spa days and beauty treatments for either one or two people
This voucher is valid for 24 months
Your voucher is exchangeable
Vouchers can be extended upon request
You will be able to select your chosen experience after purchasing
Exclusion dates may apply
What do I need to know?
All dates are subject to availability
Restrictions may apply and vary from experience to experience
Pre-booking is essential to avoid disappointment
Experiences available within this choice voucher
Filter Products:
Express Pamper Treatment at Vibro Suite

West Midlands - Birmingham

(2)

more info »

Health Club Day Pass for Two at Durham Marriott Hotel

County Durham - Durham

more info »

Pet Pamper Mini Groom

Greater London - City of London

more info »

Cut and Finish at a Hair Group Salon

Greater London - City of London

more info »

Mini Thermal Spa Experience for Two at Your Spa

Kent - Ramsgate

(8)

more info »

Macdonald Spa and Health Club Day Pass for Two

Multiple Locations

(20)

more info »

Couples Photoshoot

Greater London - City of London

more info »

Mini Beauty Treatment at a Beauty Group Salon

Greater London - City of London

(0)

more info »

Children's Photoshoot in Hertfordshire

Hertfordshire - Enfield

(1)

more info »

Health Club Pass for Two at Manchester Airport Marriott Hotel

Cheshire - Altrincham

more info »

Spa Treat for One at Bannatyne Health Club Cardiff

Cardiff - Cardiff

more info »

Dudoir by Fresh with A £50 off voucher - Photoshoot for Him

Greater London - City of London

more info »

The Tommy 'n' Turkish Grooming Experience in Shoreditch

Greater London - Tower Hamlets

more info »

Spa Treat for One and Bannatyne's Health Club Birmingham

West Midlands - Birmingham

more info »

Health Club Pass for Two at Leeds Marriott Hotel

West Yorkshire - Leeds

more info »

Spa Treat for One at Bannatyne's Health Club York

North Yorkshire - York

more info »

The Tommy 'n' Turkish Grooming Experience in Covent Garden

Greater London - Westminster

more info »

Spa Treat for One and Bannatyne's Health Club Darlington

County Durham - Darlington

more info »

Health Club Day Pass for Two at Liverpool Marriott Hotel

Merseyside - Liverpool

more info »

Spa Treat for One at Bannatyne's Health Club Bristol

Avon - Bristol

more info »

Health Club Day Pass for Two at Portsmouth Marriott

Hampshire - Portsmouth

more info »

The Tommy 'n' Turkish Grooming Experience in Mayfair

Greater London - Westminster

more info »

Beginners Makeup Course

Multiple Locations

more info »

Spa Treat for One at Bannatyne's Health Club Manchester

Greater Manchester - Manchester

more info »

Health Club Day Pass for Two at London Heathrow Marriott Hotel

Greater London - Hillingdon

more info »

Champneys Luxury Pedicure

Hertfordshire - St. Albans

more info »

Health Club Day Pass for Two at Heathrow Windsor Marriott Hotel

Berkshire - Slough

more info »

Spa Treat for One at Bannatyne's Health Club Leicester

Leicestershire - Leicester

(1)

more info »

Champneys Luxury Pedicure

Greater London - Enfield

more info »

The Tommy 'n' Turkish Grooming Experience in Marylebone

Greater London - Westminster

more info »

Health Club Pass for Two at Swansea Marriott Hotel

Glamorganshire - Swansea

more info »

Spa Treat for One at Bannatyne's Health Club Manchester Chepstow

Greater Manchester - Manchester

more info »

Spa Treat for One and Bannatyne's Health Club Essex

Essex - Barking & Dagenham

more info »

The Tommy 'n' Turkish Grooming Experience in Soho

Greater London - Westminster

more info »

Spa Treat for One at Bannatyne's Health Club Ashford Kent

Kent - Ashford

more info »

Health Club Day Pass for Two at Bournemouth Marriott Highcliff Hotel

Dorset - Bournemouth

more info »

Spa Treat for One and Bannatyne's Health Club Hastings

East Sussex - Hastings

more info »

Spa Treat for One at Bannatyne's Health Club Mansfield

Nottinghamshire - Mansfield

more info »

Spa Treat for One at Bannatyne's Health Club Staffordshire

Staffordshire - Burton on Trent

more info »

Health Club Pass for Two at Birmingham Marriott Hotel

West Midlands - Birmingham

more info »

Spa Treat for One at Bannatyne's Health Club Dunfermline

Fife - Dunfermline

more info »

Health Club Pass for Two at Glasgow Marriott

Strathclyde - Glasgow

more info »

Health Club Pass for Two at Aberdeen Marriott Hotel

Aberdeenshire - ABERDEEN

more info »

Spa Treat for One at Bannatyne's Health Club Queen Street

Lothian - Edinburgh

more info »

Health Club Pass for Two at Marriott Marble Arch

Central London - Westminster

more info »

Spa Treat for One at Bannatyne Health Club Broadstairs

Kent - Broadstairs

more info »

Champneys Luxury Pedicure in Chichester

West Sussex - Champneys Day Spa Chichester

more info »

Spa Treat for One at Bannatyne's Health Club Perth Scotland

Central Scotland - Perth

more info »

Spa Treat for One at Bannatyne's Health Club Scottish Highlands

Scottish Highlands - Inverness

more info »

Spa Treat for One at Bannatyne's Health Club Solihill

West Midlands - Solihull

more info »

Spa Treat for One at Bannatyne Health Club Carlisle

Cumbria - Carlisle

more info »

Health Club Day Pass for Two at Sunderland Marriott Hotel

Tyne & Wear - Sunderland

more info »

Champneys Luxury Pedicure in in Tunbridge Wells

Kent - Champneys Tunbridge Wells

more info »

Spa Treat for One at Bannatyne's Health Club Milton Keynes

Buckinghamshire - Milton Keynes

more info »

Health Club Pass for Two at Edinburgh Marriott Hotel

Lothian - Edinburgh

more info »

Health Club Pass for Two at York Marriott Hotel

North Yorkshire - York

more info »

Spa Treat for One at Bannatyne's Health Club Newcraighall

Lothian - Edinburgh

more info »

Health Club Pass for Two at Meon Valley Marriott Hotel

Hampshire - Shedfield

more info »

Spa Treat for One at Bannatyne's Health Club Tamworth

West Midlands - Tamworth

more info »

Health Club Day Pass for Two at Northampton Marriott Hotel

Northamptonshire - Northampton

more info »

Health Club Pass for Two at Preston Marriott Hotel

Lancashire - Preston

more info »

Spa Treat for One at Bannatyne's Health Club Norwich

Norfolk - Norwich

more info »

Spa Treat for One at Bannatyne's Health Club Queensway

more info »

Health Club Pass for Two at Marriott Hollins Hall

West Yorkshire - Shipley

more info »

Spa Treat for One at Bannatyne's Health Club Fairfield

Bedfordshire - Fairfield

more info »

Spa Treat for One at Bannatyne's Health Club Barnsley

South Yorkshire - Barnsley

more info »

Health Club Pass for Two at Bristol Marriott City Centre

Avon - Bristol

more info »

Spa Treat for One at Bannatyne's Health Club Peterborough

Cambridgeshire - Peterborough

more info »

Health Club Pass for Two at Peterborough Marriott Hotel

Cambridgeshire - Peterborough

more info »

Spa Treat for One at Bannatyne's Health Club Sutton Coldfield

West Midlands - Sutton Coldfield

more info »

Health Club Pass for Two at Bexleyheath Marriott

Greater London - Bexley

more info »

Health Club Pass for Two at Breadsall Priory Marriott

Derbyshire - Morley

more info »

Health Club Pass for Two at Cardiff Marriott Hotel

Glamorganshire - Cardiff

more info »

Health Club Pass for Two at Forest of Arden Marriott Hotel

Warwickshire - Meriden

more info »

Health Club Day Pass for Two at Huntingdon Marriott

Cambridgeshire - Huntingdon

more info »

Health Club Pass for Two at Marriott Hotel Gosforth Park

Tyne & Wear - Newcastle upon Tyne

more info »

The Tommy 'n' Turkish Grooming Experience in Holborn

Greater London - Westminster

more info »

Health Club Pass for Two at Newcastle Marriott Hotel MetroCentre

Tyne & Wear - Gateshead

more info »

The Tommy 'n' Turkish Grooming Experience in Fitzrovia

Greater London - Westminster

more info »

Health Club Pass for Two at Sprowston Manor Marriott Hotel

Norfolk - Norwich

more info »

Health Club Pass for Two at Marriott St Pierre

Monmouthshire - Chepstow

more info »

Health Club Pass for Two at Tudor Park Marriott

Kent - Bearsted

more info »

Health Club Day Pass for Two at Worsley Park Marriott

Greater Manchester - Manchester

more info »

Deluxe Shellac Manicure at Hello Gorgeous Studios

Greater London - Croydon

more info »

Indulgent Massage for One at The Angel Therapy Rooms

Suffolk - Sudbury

more info »

Pamper Treatment with Champagne for One at All About You Hair and Beauty

Nottinghamshire - Nottingham

more info »

Pamper Treat with Glass of Prosecco at Glamour Hair and Beauty Salon

Greater London - Hackney

more info »

Pamper Treat at the Oasis Beauty Salon

Greater Manchester - Altrincham

more info »

Pampering Treatment with Wine for One at Ursula T Hair and Beauty

Greater London - Croydon

more info »

Pamper Treat for One at Neo Beauty

County Durham - Durham

more info »

Pamper Treatment for One at Perrieé Spa

Greater Manchester - Prestwich

more info »

Pamper Treat for One at Anir Day Spa

Greater London - Hammersmith & Fulham

more info »

Pamper Treat for One at Coconut Beauty Room

Greater London - Newham

more info »

Pamper Treat for One at Be Perfect Hair and Beauty Salon

Greater London - Lambeth

more info »

Pamper Treats for One at Elemis Beauty Salon

Greater London - Ealing

more info »

Pamper Treat for One at Beauty 2 Salon

Lancashire - Manchester

more info »

Pamper Treats for One at Polished Nail and Blow Dry Bar

Hampshire - Gosport

more info »

Pampering Treat for One at Glow in Chepstow

Monmouthshire - Chepstow

more info »

Pamper Treat for One at Alchemy Therapy Centre

Buckinghamshire - Milton Keynes

more info »

Pamper Treat with Prosecco for One at The Aloe Vera Wellbeing Centre

Tyne & Wear - Whitley Bay

more info »

Pamper Treat for One at Miracle Works

Merseyside - St Helens

more info »

Pamper Treat for One at The Healing Touch Academy

Nottinghamshire - Nottingham

more info »

Pamper Treat for One at Loughborough Therapy Clinic

Leicestershire - Loughborough

more info »

Pamper Treat for One at Glow West

Greater London - Hammersmith & Fulham

more info »

Pamper Treat for One at PURE Health Spa

Cambridgeshire - Cambridge

more info »

Pamper Treatment for One at Taylor Made Treatments

Buckinghamshire - Buckingham

(1)

more info »

Pamper Treatment for One at Red Barn Retreat

Northamptonshire - Westbury

more info »

Pamper Treatment for One at Selina's Salon

Leicestershire - Leicester

more info »

Pamper Treat for One at Harmony Health Clinic

Nottinghamshire - Mansfield

more info »

Indulgent Pampering for One at Addiction Hair and Beauty

West Midlands - Wolverhampton

more info »

Pamper Treatment for One with Prosecco at Addiction Hair and Beauty

West Midlands - Wolverhampton

more info »

Pamper Treat at Cianna Hair and Beauty for One

Greater London - Croydon

more info »

Pamper Treat for One at Crown Beauty

Greater London - Lambeth

more info »

Pamper Treat for One at Natural Beauty Salon

Middlesex - Harrow

more info »

Pamper Treat for One at Totally Polished

Dorset - Sherborne

more info »

Pamper Treat at No Vello for One

Hampshire - Southampton

more info »

Pamper Treat for One at Belgravia Studios

Greater London - Westminster

more info »

Pamper Treat at Kent Laser and Aesthetic Clinic

Kent - Gravesend

more info »

Pamper Treat for One at Westover Beauty

Dorset - Bournemouth

more info »

Pamper Treat for One at Butterfly Treatment Room

Hertfordshire - Ware

more info »

Pamper Treat for One at Paul Allan Hairdressing

Lanarkshire - Glasgow

more info »

Pamper Treats for One at Idyllic Beauty

West Yorkshire - Bradford

(1)

more info »

Pamper Treat for One at The Skin Center

Berkshire - Reading

more info »

Pamper Treat for One at The Factory Covent Garden

Greater London - Westminster

more info »

Pamper Treats for One at The Luxury Beauty Spa

Greater London - Camden

more info »

Pampering Treat for One at Essential Beauty

Greater London - Ealing

more info »

Pamper Treat at Hammonds Studio for One

Essex - Chelmsford

more info »

Relaxing Session at Harmony Health and Beauty

Greater London - Camden

more info »

Pamper Treatment for One at Victoria Secret Beauty

Greater London - Westminster

more info »

Pamper Treat for One at MCR Studios

Greater Manchester - Manchester

more info »

Pamper Treat at the London Centre of Indian Champissage for One

Greater London - Camden

more info »

Pamper Treat at Musach Beauty Salon for One

West Midlands - Birmingham

more info »

Pamper Treat for One at Divine Hair and Beauty

Kent - Chartham

more info »

Pamper Treat for One at Liberty Spa in Staffordshire

Staffordshire - Burton on Trent

more info »

Relaxing Massage for One at Requiescents

Cheshire - Northwich

more info »

Pamper Treatment for One at La Chic Hair, Beauty and Holistic Therapy

Essex - Redbridge

more info »

Pamper Treats Experience at The Sun Spa

Oxfordshire - Oxon

more info »

Pamper Treat at ICON Studios for One

Greater London - Lambeth

more info »

Pamper Treat for One at Zenobia Hair and Beauty Salon

Greater London - Wandsworth

more info »

Pamper Treat at Lily's Hair and Beauty for One

Greater London - Hammersmith & Fulham

more info »

Pamper Treats for One at Pure Health and Beauty

Essex - Great Dunmow

more info »

Pamper Treats for One at The Diamante Rooms

Tyne & Wear - Newcastle upon Tyne

more info »

Pamper Treat for One at Heavenly Beauty

Staffordshire - Lichfield

more info »

Pamper Treat for One at N8ked Truth Salon Boutique

Nottinghamshire - Nottingham

more info »

Pamper Treat at Natural Beauty Urban Retreat for One

Greater London - Barnet

more info »

Pamper Treat for One at Aneugene Health Centre

Greater London - Wandsworth

more info »

Pamper Treat for One at Nail and Beauty Lounge

Greater London - Lambeth

more info »

Pamper Treat for One at Lip Couture

Merseyside - Crosby

more info »

Pamper Treat at Funky Fish Spa for One

Devon - Plymouth

more info »

Pamper Treat for One at The Vanilla Rooms

Greater Manchester - Manchester

more info »

Pamper Treat at Younique Look for One

Greater London - Tower Hamlets

more info »

Pamper Treats Experience at Glitz Nail and Beauty Salon

West Yorkshire - Farsley

more info »

Pamper Treat for One at Ritz Laser Clinic

Greater London - Hillingdon

more info »

Pamper Treat for One at The Treatment Rooms

Oxfordshire - Henley-On-Thames

more info »

Pamper Treat at Czaro Hair and Beauty for One

Greater London - Westminster

more info »

Pamper Treat at Elegance Hair and Beauty for One

Greater Manchester - Manchester

more info »

Pamper Treat at Total X-Cape Beauty Treatments Room for One

Greater London - Camden

more info »

Pamper Treats at 207 Health, Fitness and Beauty

Greater London - Merton

more info »

Pamper Treat Massage at B's Skin and Beauty Laser Clinic

West Midlands - Wolverhampton

more info »

Pamper Treatment at the Reversal Aesthetics at Skin

Greater Manchester - Manchester

more info »

Pamper Treat for One at Skin Science 1066

East Sussex - Hastings

more info »

Pampering Treat for One at The Dalton Street Salon

Greater Manchester - Manchester

more info »

Pamper Treat for One at Peaches and Pearl Beauty Salon

Berkshire - Reading

more info »

Pamper Treat at Studio 34 for One

Greater Manchester - Bolton

more info »

Pamper Treat Massage at the Natural Spa

Greater Manchester - Ashton Under Lyne

more info »

Pamper Treat for One at Mel's Treatments

Greater London - Wandsworth

more info »

Pamper Treat at Krem Beauty Salon for One

Leicestershire - Leicester

more info »

Pamper Treat at Eclipz Salon Bromley for One

Kent - Bromley

more info »

Pamper Treats for One at Hush Hair and Beauty

South Yorkshire - Sheffield

more info »

Pamper Treat for One at Gary Henri Hair and Beauty

Avon - Bristol

more info »

Pamper Treat for One at Radiance Clinic

Greater London - Merton

more info »

Pamper Treat for One at Ma Dell Beauty Salon

Greater London - Haringey

more info »

Pamper Treat at Hair and Beauty by the Lock for One

Greater London - Ealing

more info »

Pamper Treat at Anuyu Hair and Beauty Salon for One

Greater London - Hounslow

more info »

Pamper Treat for One at Divinity Holistics and Beauty

Lancashire - Warrington

more info »

Pamper Treat for One at Spa Urban Oasis

Greater Manchester - Manchester

more info »

Pamper Treat for One at Flawless Photography Studios

West Yorkshire - Leeds

more info »

Pamper Treat for One at The Gerrards Cross Laser Clinic

Buckinghamshire - Gerrards Cross

more info »

Pamper Treatment for One with Elegant Beauty Mobile

Hertfordshire - Rickmansworth

more info »

Pamper Treat for One at Flawless Beauty Salon

Glamorganshire - West Glamorgan

more info »

Pamper Treat at Unique Hair and Beauty Lounge for One

Merseyside - Liverpool

more info »

Pamper Treat for One at Jake Alexander Hair and Body Sanctuary

Cheshire - Accrington

more info »

Pamper Treat for One at The Beauty Studio

East Sussex - Hastings

more info »

Pamper Treat for One at Puresun Beauty

Hampshire - Southsea

more info »

Pamper Treat at Natura Spa Inglewood for One

Berkshire - Hungerford

more info »

Pamper Treat for One at Lirio Therapy Massage and Beauty Treatments

Greater London - Bromley

more info »

Pamper Treat at Baroque Beauty Lounge for One

County Durham - Stockton-on-Tees

more info »

Pamper Treat for One at Out of Essex Beauty Salon

Hertfordshire - Enfield

more info »

Pamper Treat for One at Halcyon Days Beauty Salon

Kent - Hythe

more info »

Pamper Treat for One at Aura Divine Hair and Beauty

Derbyshire - Derby

more info »

Pamper Treats with Wine for One at Mint Hair Salon

Nottinghamshire - Beeston

more info »

Pamper Treat at Salon Zone Boutique for One

Greater London - Camden

more info »

Pamper Treat at K Levels Photography Hair and Beauty Studios for One

Greater London - Ealing

more info »

Pamper Treats for One at ND Beauty Skin Clinic

Lancashire - Manchester

more info »

Pamper Treat at Sculpt Beauty at Indigo Hair and Beauty for One

Lothian - Edinburgh

more info »

Pamper Treat at Nova Aesthetic Clinic for One

Greater London - Greenwich

more info »

Pamper Treat at Perfect Pear for One

Hampshire - Southampton

more info »

Pamper Treat at LOVEIT Studios for One

West Midlands - Birmingham

more info »

Pamper Treat with Champagne for One at Ur Health and Beauty

Greater Manchester - Dukinfield

more info »

Pamper Session for One at Suki Salon

West Midlands - Birmingham

more info »

Pamper Treat at Bella Dama for One

Essex - Enfield

more info »

Manicure and Blow Dry at Passion Hair

Greater London - Camden

more info »

Pamper Treat for One at BU Beauty Rooms

Greater Manchester - Eccles

more info »

Pamper Treat for One at Duchess Hair and Beauty

Hertfordshire - Barnet

more info »

Pamper Treat for One at The Beauty Rooms

South Yorkshire - Doncaster

more info »

Pamper Treat for One at The Broadway Studios

Greater London - Merton

more info »

Pamper Treat at QI Beauty Rooms for One

Greater Manchester - Manchester

more info »

Pamper Treats for One at Civette Hair and Beauty

Greater London - Hammersmith & Fulham

more info »

Pamper Treat for One at Heavenly Body

South Yorkshire - Sheffield

more info »

Pamper Treat at Jador Beauty Salon for One

Cheshire - Warrington

more info »

Pamper Treatment for One at Beautiful You and For Him

West Midlands - Kingswinford

(1)

more info »

Pamper Treat for One at Beauty Central

Bedfordshire - Luton

more info »

Pamper Treats for One at Bodizown

Lancashire - Blackpool

more info »

Pamper Treat for One at Justified Hair and Beauty

Greater London - Lambeth

more info »

Pamper Treat for One at 2 Be Beautiful

Hertfordshire - Hemel Hempstead

more info »

Pamper Treat at Kelsi for One

Merseyside - Liverpool

more info »

Pamper Treat for One at The Beauty Lodge

Greater London - Enfield

more info »

Pamper Treat for One at Nandini's Hatfield

Hertfordshire - Hatfield

more info »

Pamper Treat for One at Nandini's Stevenage

Hertfordshire - Stevenage

more info »

Pamper Treat for One at V8skin.uk

Greater London - Kensington & Chelsea

more info »

Pamper Treat at Balayage Hair Salon for One

Greater London - Southwark

more info »

Pamper Treat at VB Contour for One

Berwickshire - Reston

more info »

Pamper Treat with Fizz for One at Salon 361

Essex - Benfleet

more info »

Pamper Treat for One at Cherish Hair and Beauty

Lothian - Edinburgh

more info »

Shellac Manicure for One at Amy Nails

Oxfordshire - Oxford

more info »

Shellac Manicure for One at Amy Nails

more info »

Pamper Treats for One at Naina's Beauty Box

Greater London - Hackney

more info »

Pampering Treat for One at Beauty Touch Hair and Beauty Salon

West Midlands - Walsall

more info »

Pamper Treats for One at Flitz Herbal and Holistic Centre

West Midlands - Birmingham

more info »

Pamper Treat for One at Walton Hair and Beauty

Merseyside - Walton

more info »

Pamper Treat at Nails and Beauty HQ for One

Greater London - Barnet

more info »

Pamper Treats for One at Emily Victoria Beauty Salon

Greater London - Richmond Upon Thames

more info »

Pamper Treat at Trieu Nails London for One

Greater London - Hackney

more info »

Pamper Treatment for One at Eyves Beauty Lounge

Greater London - Greenwich

more info »

Pamper Treat at Calm Therapy Centre for One

West Midlands - Wolverhampton

more info »

Pamper Treat at Prim and Pampered for One

Surrey - Merton

more info »

Pamper Treat at Lily Hair and Beauty Salon for One

Middlesex - Barnet

more info »

Pamper Treat for One at Hair 33

Avon - Bristol

more info »

Pamper Treat for One at Battersea Nails and Beauty

Greater London - Wandsworth

more info »

Pamper Treat for One at Hydrojetz

Suffolk - Ipswich

more info »

Pamper Treats for One at iPhotography Limited

West Midlands - Coventry

more info »

Pamper Treat for One at Laima Hair and Beauty

Greater London - Redbridge

more info »

Pamper Treat at Carmen's Beauty and Hair Salon for One

Greater London - Newham

more info »

Pamper Treat for One at Luam Tsehai

West Midlands - Manchester

more info »

Pamper Treat for One at Michaela Mitoi Hair and Beauty Salon

Greater London - Wandsworth

more info »

Massage for One at Miss A's Chic Beauty Salon

Suffolk - Ipswich

more info »

Massage for One at Amy's Beauty

Essex - Brentwood

more info »

Pamper Treat for One at Fringe Hair and Beauty

Greater London - Barnet

more info »

Pamper Treats for One at Claudia's Hair and Beauty

Greater London - Camden

more info »

Pamper Treat for One at Groovy Hair Salon

Greater London - Westminster

more info »

Cut a Long Story Short Ted's Grooming Experience in Fitzrovia

Greater London - Westminster

more info »

Cut a Long Story Short Ted's Grooming Experience in Holborn

Greater London - Westminster

more info »

Cut a Long Story Short Ted's Grooming Experience in Mayfair

Greater London - Westminster

more info »

Health Club Pass for Two at Breadsall Priory Marriott

Derbyshire - Morley

(22)

more info »

Relaxing Spa Day at Village Hotel Nottingham

Nottinghamshire - Nottingham

more info »

Macdonald Spa and Health Club Day Pass for Two in Shropshire

Shropshire - Whitchurch

more info »

Macdonald Spa and Health Club Day Pass for Two in Warwicksire

Warwickshire - Stratford-upon-Avon

more info »

Relaxing Spa Day at Village Hotel Coventry

West Midlands - Coventry

more info »

Macdonald Spa and Health Club Day Pass for Two in Chester

Cheshire - Chester

more info »

Relaxing Spa Day at a Village Hotel for Two in Chester

Cheshire - Flintshire

more info »

Macdonald Spa and Health Club Day Pass for Two in Tarporley

Cheshire - Tarporley

more info »

Relaxing Spa Day at Village Hotel Warrington

Lancashire - Warrington

more info »

Macdonald Spa and Health Club Day Pass for Two in Windermere

Cumbria - Windermere

more info »

Relaxing Spa Day at Village Hotel Hull

East Riding of Yorkshire - Hull

more info »

Relaxing Spa Day at Village Hotel Manchester Bury

Greater Manchester - Bury

more info »

Relaxing Spa Day at Village Hotel Blackpool

Lancashire - Blackpool

more info »

Macdonald Spa and Health Club Day Pass for Two in Northumberland

Northumberland - Morpeth

more info »

Relaxing Spa Day at Village Hotel Aberdeen

Aberdeenshire - Aberdeen

more info »

Macdonald Spa and Health Club Day Pass for Two in Glasgow

Central Scotland - Glasgow

more info »

Makeover and Photo Shoot at The Picture House

Greater London - City of London

more info »

Pamper Treat for One at Hush Aesthetic Clinic

Greater London - Hammersmith & Fulham

more info »

Pampering Treat for One at Top to Toe Beauty Salon

Greater London - Camden

more info »

Pamper Treat for One at Purple Rose Salon

Greater London - Richmond Upon Thames

more info »

Health Club Pass for Two at Forest of Arden Marriott Hotel

Warwickshire - Meriden

(5)

more info »

Pamper Treat for One at Mirror Mirror

Cheshire - Macclesfield

more info »

Pamper Treat for One at Little Gem Spa

East Riding of Yorkshire - Hull

more info »

Pure Spa Mini Beauty Treatment for Two in Edinburgh

Lothian - Edinburgh

more info »

Macdonald Spa and Health Club Day Pass for Two in Edinburgh

Lothian - Edinburgh

more info »

Macdonald Spa and Health Club Day Pass for Two in North Berwick

Lothian - North Berwick

more info »

Pure Spa Mini Beauty Treatment for Two in Edinburgh

Midlothian - Edinburgh

more info »

Spa Treat for One at Bannatyne's Health Club Inverness

Scottish Highlands - Inverness

more info »

Spa Treat for One at Bannatyne's Health Club Luton

Bedfordshire - Luton

more info »

Rejuvenating Sugar Scrub with Bubbly for One at The Retreat Beaconsfield

Buckinghamshire - Beaconsfield

(1)

more info »

Macdonald Spa and Health Club Day Pass for Two in Hampshire

Hampshire - New Forest

more info »

25 Minute Champneys Back Massage in St Albans

Hertfordshire - St. Albans

more info »

Champneys Luxury Manicure for One in St Albans

Hertfordshire - St. Albans

more info »

25 Minute Champneys Back Massage in Chichester

West Sussex - Champneys Day Spa Chichester

more info »

Photo Shoot for One at Cute Angels

Surrey - Croydon

more info »

Champneys Luxury Manicure for One in Chichester

West Sussex - Champneys Day Spa Chichester

more info »

Macdonald Spa and Health Club Day Pass for Two in Ascot

Berkshire - Ascot

more info »

Relaxing Spa Day at Village Hotel Bournemouth

Multiple Locations

more info »

Relaxing Spa Day at Village Hotel Swindon

Wiltshire - Swindon

more info »

Relaxing Spa Day at Village Hotel Club Cardiff

Cardiff - Coryton

more info »

Photo Shoot at Kaushik Bathia Photography

Greater London - Hillingdon

more info »

Massage for One at Daily Holistics

East Sussex - Brighton

more info »

Pamper Treat for One at Sonia's Beauty

Greater London - Croydon

more info »

Pamper Treat at The Beauty Lounge E11 for One

Greater London - Redbridge

more info »

Pamper Treat at V Spa Hair and Beauty for One

West Midlands - Solihull

more info »

Pamper Treat at Visual Hair and Beauty for One

Greater London - Lambeth

more info »

Pamper Treats for One at Ahsieks Hair and Beauty

Greater London - Greenwich

more info »

Pamper Treat at Orchid Holistics for One

West Yorkshire - Huddersfield

more info »

Pamper Treat at The Thai Spa Boutique for One

Greater London - Merton

more info »

Pamper Treat at Serenity Therapies for One

Greater Manchester - Chorlton

more info »

Pamper Treat at Le Beautique Spa for One

Greater London - Camden

more info »

Pamper Treat at Hair By Chloe for One

Dorset - Bournemouth

more info »

Pamper Treat for One at Pierre Lemond Photography

Greater London - City of London

more info »

Deep Tissue Massage for One at The Getaway Spa

Greater London - Hammersmith & Fulham

more info »

Makeover and Photoshoot for One at Benchmark Photography

Greater Manchester - Whitefield

more info »

Makeover and Photo Shoot for One at Paul's Studio

Essex - Southend on Sea

more info »

Luxurious Pedicure with Polish for One at Lightheaded Salon

Greater London - Hammersmith & Fulham

more info »

Pamper Treat for One at King Street Therapy Rooms

Kent - West Malling

more info »

Pamper Treat for One at Amanda's Massage Room

Nottinghamshire - Nuthal

more info »

Pamper Treat for One at The Persian Spa

West Yorkshire - Leeds

more info »

Pamper Treats for One at Bali Room at the Attic

Greater Manchester - Stockport

more info »

Pamper Treat for One at Martini's Pamper Parlour

Essex - Braintree

more info »

Pamper Treat for One at Beauty Harbour Clinic

Midlothian - Edinburgh

more info »

Pamper Treat for One at Chez Titine

Warwickshire - Leamington Spa

more info »

Pamper Treat for One at My Beauty Basics

Middlesex - Hillingdon

more info »

Pamper Treat for One at Espaco VIP

Greater London - Brent

more info »

Cut a Long Story Short Ted's Grooming Experience

Multiple Locations

(5)

more info »

The Tommy 'n' Turkish Grooming Experience with Free Shave Gel

Multiple Locations

(32)

more info »

25 Minute Champneys Back Massage for One

Multiple Locations

(23)

more info »

Champneys Luxury Manicure

Multiple Locations

(29)

more info »

Champneys Luxury Pedicure

Multiple Locations

(54)

more info »

Express Spa Day at a Village Spa for Two

Multiple Locations

(2)

more info »

Pure Spa Mini Beauty Treatment for Two in Aberdeen

Aberdeenshire - Aberdeen

more info »

Pure Spa Mini Beauty Treatment for Two

Multiple Locations

(4)

more info »

Pamper Treat for One at Leo Mancini

Berkshire - Ascot

more info »

Massage at Beauty Treats

Nottinghamshire - Sherwood

more info »

Classical Facial or Therapeutic Massage with a Mocktail at Spa Isha

Greater London - Ealing

more info »

Pamper Treat for One at Marrakech Spa

Essex - Redbridge

more info »

Pamper Treat for One at Body Flair

Gloucestershire - Hucclecote

more info »

Gelish Manicure at Slique Spa

Greater London - Lambeth

more info »

Pamper Treat for One at Beauty at The Inn

Northumberland - Newcastle

more info »

Pamper Treat at Head and Soul

Norfolk - Norwich

more info »

Pedicure or Manicure at A.R.A Aesthetics Group

Merseyside - Liverpool

more info »

Beauty Treatment at Beauty and Hair

Lancashire - Burnley

more info »

Manicure and Pedicure at Danielle's Beauty Within

West Midlands - Birmingham

more info »

Shellac Manicure at Be You Beauty

Greater London - Richmond Upon Thames

more info »

Indian Head Massage for One at BM Holistic Therapies

Merseyside - Liverpool

more info »

Pamper Treat at Beauty Therapy Suite for One

Glamorganshire - Swansea

more info »

Pamper Treat for One at Gloss Hair and Beauty

Merseyside - Bootle

more info »

Pamper Treat at Beauty Bar Heston

Greater London - Hounslow

more info »

Makeup Class at Reet's Academy Makeup and Hair Training

Greater London - Ealing

more info »

Pamper Treat at The Abbey Spa

Greater London - Barking & Dagenham

more info »

Aromatherapy Massage at Pure Thai Therapy

South Yorkshire - Sheffield

more info »

Luxury Manicure or Pedicure at Csilla's Nail Bar

Greater London - Westminster

more info »

Manicure or Pedicure at Total Relaxation

Cambridgeshire - Bar Hill

more info »

Pamper Treat at Anew Beauty

Middlesex - Hillingdon

more info »

Pamper Treat at Diamond Beautique Hillside

Merseyside - Southport

more info »

Pamper Treat at Diamond Beautique Churchtown

Merseyside - Southport

more info »

Photo Shoot at Neil Palmer Photography

Berkshire - Reading

more info »

Hair Treat with Wine at Obsessions Unisex Hair and Beauty Salon

Greater London - Enfield

more info »

Facial or Massage at Chakra Bella at Vibrocise Studios

Avon - Bristol

more info »

Facial at Manuel Guerra Skin Care

Greater London - Southwark

more info »

Photo Shoot with Fizz at Love To Love Studios

Greater London - City of London

more info »

Facial at My Detox Diet

Greater London - Greenwich

more info »

Pamper Treat for One at Giampiero Salon

Nottinghamshire - Nottingham

more info »

Pamper Treat for One at Viva Light Hair

Greater London - Enfield

more info »

Luxury Facial for One at Dream Therapy

Tyne & Wear - Sunderland

more info »

Pamper Treat for One at Scissor Magic Hair and Beauty Salon

Hampshire - Bishop stoke

more info »

Pamper Treat for One at Baker Girl Beauty

Kent - Bromley

more info »

Pamper Treat for One at Montana Spa

Tyne & Wear - Washington

more info »

Relaxing Facial for One at B Paul Leicester

Leicestershire - Leicester

more info »

Pamper Treat for One at Ciscos Karma

East Sussex - Brighton

more info »

Pamper Treat for One at Moonbeams Inspiration

Kent - Bexley

more info »

Manicure or Massage with Fizz at Escape Hairdressing and Beauty

Greater Manchester - Bolton

more info »

Skin Booster Facial at Hair De La Reine

Greater London - Harrow

more info »

Makeover and Photo Shoot at Aspire Studios

West Midlands - Birmingham

more info »

Pamper Treat at Patrick Zoe Dee Hair and Beauty

Hertfordshire - Bishop Stortford

more info »

Pamper Treat Experience at Polish Nails and Beauty

Aberdeenshire - Aberdeen

more info »

Pamper Treat at London Ladies Hair and Beauty Clinic

Greater London - Hammersmith & Fulham

more info »

Pamper Treat with Champagne at Helena McRae Salon

Greater London - Croydon

more info »

Pamper Treat at The Ladies Room

Merseyside - St Helens

more info »

Back, Neck, and Shoulder Massage at Absolute Health and Beauty

Hertfordshire - Watford

more info »

Pamper Treat for One at Magic Hands Holistic and Beauty Therapy, Cheshire

Cheshire - Ellesmere Port

more info »

Pamper Treat for One at Magic Hands Holistic and Beauty Therapy, St Helens

Merseyside - St Helens

more info »

Photoshoot and Makeover at Revolve Studios, Cheltenham

Gloucestershire - Cheltenham

more info »

Photoshoot and Makeover at Revolve Studios, Cardiff

Cardiff - Wales

more info »

Photo Shoot with Makeover for One at Studio 1 Photography

Derbyshire - Chesterfield

more info »

Pamper Treat for One at Hair In The City

Strathclyde - Glasgow

more info »

Relaxing Massage for One at Lady GlamourEyes

Northamptonshire - Wilby

more info »

French Pedicure for One at Vanity Hair and Beauty

Greater London - Merton

more info »

Pamper Treats for One at Remix Hair and Beauty

Greater London - Brent

more info »

Party Make-up Application for One at City Looks Hair and Beauty Salon

Leicestershire - Leicester

more info »

Pamper Treats for One at Esthetique Hair and Beauty

Greater London - Greenwich

more info »

Spa Treatment for One at Imagine Spa Hazelwood Castle

North Yorkshire - York

more info »

Spa Treatment for One at The Dower House Hotel and Spa

North Yorkshire - Knaresborough

more info »

One Hour Sports Massage at Weaver Physio

Cheshire - Northwich

more info »

Pamper Treatment for One at Beauteek Holistic and Beauty Retreat

West Sussex - Chichester

more info »

Pamper Treatment for One at Acacia Beauty Rooms

Essex - Chelmsford

more info »

Luxury Pedicure at Serenity Beauty and Skin Care

Hertfordshire - Potters Bar

more info »

Pamper Treatment for One at the Blake and Butler Salon

North Yorkshire - York

more info »

Vintage Make-up for One at The Little Vintage Beauty Parlour

Nottinghamshire - Nottingham

more info »

Pamper Treat for One at B-Beauty Professional Ltd

Greater London - Harrow

more info »

Photoshoot Experience at Nicol's Photography Studio

Essex - Barking & Dagenham

more info »

Photoshoot for One at Fotkaplus Limited

Greater London - Barnet

more info »

Relaxing Pampering Treatment at Desire Hair and Beauty

Surrey - Sutton

more info »

Pamper Treats at Natural Beauty Salon

Surrey - Leatherhead

more info »

Pamper Treat at Haria's Hair and Beauty

Greater London - Barnet

more info »

Hair Treat at Glamor Aigburth

Merseyside - Liverpool

more info »

Full Body Massage at Hands on Healing

Merseyside - Rainhill

more info »

Beauty Treat at McQueen Hair and Beauty

Kent - Tunbridge

more info »

Manicure with IBX for One at Spa Bar London

Greater London - Hillingdon

more info »

Massage for One at Energise Therapies and Training

Lanarkshire - Glasgow

more info »

Cut Throat Shave at Jack's Hairdressing

Nottinghamshire - Nottingham

more info »

Microdermabrasion Luxury Facial for One at The Dermavital Skin Clinic

Greater Manchester - Manchester

more info »

Eyebrow and Eyelash Tint at Dee Lash Me

Greater London - Westminster

more info »

Shellac Manicure at Colour Riot Nails

Greater London - Westminster

more info »

Pamper Treat at Vanity Hair and Beauty Lounge

Greater London - Merton

more info »

Manicure or Massage at Tranquillity Holistic Therapy Centre

Nottinghamshire - Nottingham

more info »

Pamper Treat at Bella Spa

Greater Manchester - Manchester

more info »

Hair Treat at Sekret Hair

Wiltshire - Swindon

more info »

Back, Neck, and Shoulder Massage at Lovella Beauty

Lothian - Edinburgh

more info »

Sports Massage at Leagrave Therapy Clinic

Bedfordshire - Luton

more info »

Pamper Treatment at Clouds Beauty and Male Grooming

West Midlands - Solihull

more info »

Pamper Treat at For Him and Her Beauty

Greater London - Croydon

more info »

Pamper Treat at Chester Foot Clinic for One

Cheshire - Chester

more info »

Pamper Treat at Hush Beauty

Avon - Bristol

more info »

Makeover Photoshoot with Lunch for One at Love Exclusive Photography

Greater Manchester - Manchester

more info »

Eyebrow and Eyelash Pamper Treat at Creme Beau-Le

Greater London - Hackney

more info »

Photoshoot and Personalised Viewing Session at Regent Studios

Warwickshire - Leamington Spa

more info »

Relaxing Back Massage for One at Pure Pour Homme Pour Femme

Greater Manchester - Manchester

more info »

Manicure or Pedicure at Fudge Boutique

Somerset - Weston-super-Mare

more info »

Wash and Blow Dry at Infinity MK Hair Salon

Greater London - Richmond Upon Thames

more info »

Wash and Blow Dry for One at Ferraris Hair Studio

Kent - Swanscombe

more info »

Gelish Nails and Toes at Scratch Nail Studio

South Yorkshire - Sheffield

more info »

Pamper Treat for One at Beauty by Dana

Surrey - Richmond Upon Thames

more info »

Pamper Treatment at Pembury Beauty Salon

Kent - Tunbridge Wells

more info »

Pamper Treat with Wine at Gems Hair and Beauty Salon

Kent - Folkestone

more info »

Swedish Massage for One at Aromatherapy Relax

Greater London - Newham

more info »

Indian Head Massage at Reflections Hair and Beauty

Oxfordshire - Didcot

more info »

Shellac Manicure for One at iBar Beauty Salon

Middlesex - Harrow

more info »

Back, Neck and Shoulder Massage at Your Skin Beauty Clinic

Hampshire - Romsey

more info »

Pamper Treat at Si Salon

Surrey - Dorking

more info »

Manicure at Polished Salon

Greater London - Southwark

more info »

Pamper Treat at Spa Indulgence

West Sussex - Crawley

more info »

Hair Treats at DnK Hair and Beauty Salon

East Sussex - Hove

more info »

30 Minute Deep Tissue Massage for One at The Beauty Box Salon

Leicestershire - Leicester

more info »

Beauty Treat at Movida Hair and Beauty

Tyne & Wear - Newcastle upon Tyne

more info »

Massage with Champagne at Serenity Beauty and Hair

Avon - Bristol

more info »

Facial or Massage at Bounce Hair and Beauty Lounge

Buckinghamshire - High Wycombe

more info »

Pamper Treatment for One at U Salon

Tyne & Wear - Newcastle upon Tyne

more info »

Full Body Massage at Ana Hair and Beauty

Greater Manchester - Manchester

more info »

Pedicure or Massage at Hush Beauty Spa

Greater Manchester - Stockport

more info »

Makeover and Photoshoot with Complimentary Photo for One at Alex Mae

West Midlands - Birmingham

more info »

Floatation Experience at Relax and Float

Greater London - Lambeth

more info »

Makeover Photoshoot at Photo Nottingham Ltd

Nottinghamshire - Nottingham

more info »

Wash and Blow Dry at Daivas Hair and The City

Greater London - City of London

more info »

Makeover Photoshoot at Studio 52

Greater London - Westminster

more info »

Discovery Facial or Organic Oil Back Massage at The Face Doctor

Greater Manchester - Manchester

more info »

Thai Foot Massage at Cuore Therapies

Bedfordshire - Bedford

more info »

Pamper Treatment at The Beauty Collection

Pembrokeshire - Pembroke Dock

more info »

Luxury French Manicure at Creative Hair and Beauty

West Yorkshire - Shipley

more info »

Pamper Treat for One at Wood Green Complementary Health Centre

Greater London - Enfield

more info »

Deluxe Pedicure for One at Beauty by Tracy

Tyne & Wear - Newcastle

more info »

Pamper Treat for One at Bella's Salon

Greater London - Lambeth

more info »

Blow-Dry or Makeover at Victoria Hair Studio

Greater London - Westminster

more info »

Pamper Treat for One at Indulgence In Beauty

Kent - Bromley

more info »

Manicure with French Polish and Glass of Champagne at Wanderlust Nail Lounge

Greater London - Camden

more info »

45 Minutes Microdermabrasion Treatment at Q Image

West Yorkshire - Leeds

more info »

Hair Treats with Beer at The Vinery Hair Salon

West Yorkshire - Huddersfield

more info »

Ladies Cut and Finish at Charles M'Biro

Greater London - Greenwich

more info »

Massage or Hair Treat with Bubbles at Statement Hair and Beauty

Hampshire - Southampton

more info »

Manicure or Pedicure at Perfect Eyelashes

Greater London - Hammersmith & Fulham

more info »

Luxury Facial at Skin Health Spa London

Greater London - Westminster

more info »

Luxury Facial at Skin Health Spa Manchester

Greater Manchester - Manchester

more info »

Luxury Facial at Skin Health Spa Dorridge

West Midlands - Dorridge

more info »

45 Minute Body Exfoliation Treatment at The Buddha Beauty Company

Lancashire - Manchester

more info »

Hair Cut and Blow Dry at Bellisimo Hair Salon

Greater Manchester - Manchester

more info »

Massage or File and Polish for Hands and Feet at Real Hair and Beauty

West Midlands - Walsall

more info »

Manicure and Pedicure at Manisa's Nails and Beauty

Greater London - Barnet

more info »

Luxury Pamper Treat at The Glamour Room

Warwickshire - Coventry

more info »

Massage Treat at Era Hair and Beauty

Greater London - Hammersmith & Fulham

more info »

Pamper Treat for One at Nash Beauty Salon

Greater London - Charing Cross

more info »

Wash and Straight Blow-dry by Stylist at Angels Hair and Beauty Salon

Greater London - Barnet

more info »

Revitalising Vivid Facial for One at Vivid Beauty

Northamptonshire - St Giles Street

more info »

Pamper Treat for One at No Vello Finchley Road

Greater London - Camden

more info »

Pamper Treat for One at William Jon Hair and Beauty

Lancashire - Ashton Under Lyne

more info »

Pamper Treat for One at Relax-Zation

Tyne & Wear - Gateshead

more info »

Pamper Treat for One at The Queensgate Hotel

Cambridgeshire - Peterborough

more info »

Photoshoot at Bushfire Photography

Suffolk - Felixstowe

more info »

Indian Head Massage for One at Misha Hair and Beauty

Greater London - Hackney

more info »

30 Minute Treatment Choice for One at Luminis Spa - UK Wide

Multiple Locations

more info »

Wash Cut and Blow-Dry with Conditioning Treatment at Headlines at Marylena's

Greater London - Camden

more info »

Photoshoot with Bubbles at Capture Photographic Studio

Essex - Waltham Forest

more info »

Male or Female Cut and Blow Dry at ZeroFour Hairdressing

Merseyside - Liverpool

more info »

Indian Head Massage for One at Renewing Harmony

Surrey - Woking

more info »

Pamper Treat for One at Ziba Nail and Beauty

Hertfordshire - Barnet

more info »

Pamper Treat for One at Studio Figura Ealing

Greater London - Ealing

more info »

Keratin Miracle Treatment and Blow Dry for One at Revive Hairdressing

Kent - Tunbridge Wells

more info »

Blow Dry for One at Vivid Hair

Northamptonshire - Northampton

more info »

Wash and Blow-Dry with Conditioning by a Stylist at The Hair Boutique

Surrey - Horley

more info »

Full Body Massage for One at Thornbury Beauty Salon

West Midlands - Birmingham

more info »

Pamper Treat for One at Re'Luca Hair and Beauty

Lanarkshire - Glasgow

more info »

Pamper Treat for One at Diamonds Beauty and Spa

East Riding of Yorkshire - Hull

more info »

30 Minute Indian Head Massage at 4ForYou

Greater London - Westminster

more info »

Wash and Blow-Dry with Conditioning by a Senior Stylist at The Hair Boutique

Surrey - Horley

more info »

Deep Tissue Massage at Tranquil Spa Hagley

West Midlands - Stourbridge

more info »

Manicure and Pedicure at Anna K Studio

Greater London - Lewisham

more info »

Manicure and Pedicure at The Essentials Beauty Salon

West Midlands - Birmingham

more info »

Pamper Treat at Beauty Rose

Greater London - Westminster

more info »

Massage and Facial at Siam Body & Soul

Greater London - Camden

more info »

Express Manicure and Pedicure at Red Barn Retreat

Northamptonshire - Westbury

more info »

Express Manicure and Pedicure at BeauSynergy

Hertfordshire - Hatfield

more info »

Choice of Treatment at The Beauty Boutique

Staffordshire - Stoke-On-Trent

more info »

Manicure and Pedicure at Blush Beauty

Greater Manchester - Salford

more info »

Facial Treatment at 508 Beauty

Cheshire - Warrington

more info »

Choice of Treatments at The Fragrant Touch

Nottinghamshire - Worksop

more info »

Choice of Treatments at Bliss Spa & Beauty Salon

East Sussex - Eastbourne

more info »

Shape and Paint for hands and Feet at Lena Morris Hair & Beauty Salon

Greater London - Bromley

more info »

Wash, Dry and Curls at Iain Stewart Hairdressing

Renfrewshire - Paisley

more info »

Choice of Treatments at Suprina Salon and Spa

West Midlands - Birmingham

more info »

Luxury Facial at The Lash and Beauty Lounge

Derbyshire - Derby

more info »

Illuminate Manicure at Nail Crew

East Sussex - Brighton

more info »

Choice of Treatment at The Tanning and Beauty Salon

Essex - Chelmsford

more info »

Dermalogica Facial at Beaut Box

Greater London - Hackney

more info »

Choice of Treatment at The Luxury Gap

Surrey - Haslemere

more info »

Haircut and Blow-dry at Little Red's Boutique

West Yorkshire - Leeds

more info »

Swedish Massage or Floatation Therapy at Create Your Beauty

Hertfordshire - Watford

more info »

Elemis Deep Tissue Back Massage at Sophie Élise Beauty Boutique

Leicestershire - Melton Mowbray

more info »

Manicure, Pedicure or Massage at The Salon

South Yorkshire - Sheffield

more info »

Back, Neck and Shoulder Massage at True Beauty

Greater London - Bromley

more info »

Decleor Red Island Back Ritual at Treats Beauty and Aesthetics

Nottinghamshire - Nottingham

more info »

Trio of Treatments at Circle of Beauty

Blaenau Gwent - Tredegar

more info »

Shellac Manicure at Contours Beauty

Essex - Tiptree

more info »

Classic Pedicure at Valerie Beauty Salon

Hertfordshire - Watford

more info »

Elemis Skin Booster Facial at Sue Jane Hair and Beauty

Surrey - Horley

more info »

Facial at Beautiful World Salon

Middlesex - Richmond Upon Thames

more info »

MAC Makeover Photoshoot

Greater London - Lambeth

more info »

Full Body Hot Stone Massage at AVA Beauty

Greater Manchester - Ashton Under Lyne

more info »

Choice of Beauty Treatment at The Treatment Studio

Kent - Rochester

more info »

Gelish Polish on Hands and Feet at Foundations Beauty

County Durham - Hartlepool

more info »

Gelish Shape and Colour for Feet at The Sun Room

Greater London - Westminster

more info »

Indian Head Massage at L's Boudoir Skin Therapy Clinic

Greater London - Lewisham

more info »

Shellac Pedicure at Orchard Makeup and Beauty

Cornwall - Falmouth

more info »

Express Facial or Back, Neck and Shoulder Massage at Beautology by Jessica

Greater London - Barnet

more info »

Swedish Back and Shoulder Massage at Looking Glass Aesthetics

Warwickshire - Stratford upon Avon

more info »

Jessica Deluxe Manicure at Asembo Hair and Beauty

Lincolnshire - Stamford

more info »

Gelish Manicure at Shhhh Hair and Beauty

North Yorkshire - York

more info »

Choice of Treatment at Mona Heights Hair Salon

Surrey - Dorking

more info »

Make Up Lesson and Skin Care advice at WPR Trade

Essex - Billericay

more info »

Blow Dry at Pink and Rose

Middlesex - Harrow

more info »

Choice of Treatment at iFloat Spa

Kent - Bromley

more info »

Back, Neck and Shoulder Massage or Pedicure at Charisma Beauty and Nails

Norfolk - Norwich

more info »

Ladies Hair Restyle at Kutz of Winchester

Hampshire - Winchester

more info »

Manicure or Pedicure with Cream Tea at Spa Beautiful

Cheshire - Warrington

more info »

Wash, Cut and Blow-dry at Dara 4 Hair

Dorset - Bournemouth

more info »

Full Body Massage at Heaven Scent

Hampshire - Portsmouth

more info »

Conditioning Treatment with Blow-dry and Head Massage at Hair Bar

West Yorkshire - Hebden Bridge

more info »

Facial at Butterfly Make up and Brow Studio

East Sussex - Eastbourne

more info »

Eye Works Treatment at Beauty Spa Brazil

Surrey - Esher

more info »

Choice of Treatment at The Beauty Lounge

North Yorkshire - Middlesborough

more info »

Mini Shellac Manicure or Dreamy Legs at TH Beauty Therapy

Hampshire - Winchester

more info »

Luxury Manicure at Martina's Massage and Beauty Therapy

Greater London - Bromley

more info »

Facial at R-Twins Hair and Beauty

Devon - Cullompton

more info »

Red Carpet Facial Peel at Ruby Jo's Beauty Salon

Lancashire - Wigan

more info »

Lymphatic Massage or Mini Facial at Primas Beauty

Greater London - London

more info »

Aromatherapy Massage or Make-up Lesson at Just Pampered Rayleigh

Essex - Rayleigh

more info »

Choice of Treatment at The Mystery Chest

Essex - Harlow

more info »

Back, Neck and Shoulder Massage at Vibralife Beauty

Cumbria - Carlisle

more info »

Coloured Gel Overlay at House of Beauty

Shropshire - Shifnal

more info »

Cut and Finish at Kink Hair

Essex - Southend on Sea

more info »

Full Body Massage at Body Sculpture

Merseyside - Liverpool

more info »

Gents Cut and Blow Dry or Back, Neck and Shoulder Massage at Ice Hair and Body

Aberdeenshire - Aberdeen

more info »

Treatment Choice at VG MediSpa Leeds

West Yorkshire - Leeds

more info »

Indian Head Massage at Eve Beauty

Worcestershire - Worcester

more info »

Haircut at E Scissorhands

Greater London - Camden

more info »

Back, Neck and Shoulder Massage at Touchwood Beauty

Bedfordshire - Leighton Buzzard

more info »

Hair Up Styling at Scissorhands London

Greater London - Hackney

more info »

Back, Neck and Shoulder Massage at Serenity Beauty Boutique

Midlothian - Edinburgh

more info »

Back, Neck and Shoulder Massage at Tandis Hair and Beauty

Multiple Locations

more info »

Long Cut and Blow-dry at Hairs and Graces

Lanarkshire - Glasgow

more info »

Choice of Treatment at Skin Deep Tan and Beauty Salon

Greater London - Merton

more info »

Microdermabrasion or Kaeso Hydration Facial at Atlantis Beauty Salon

Swansea - Neath

more info »

Refine Manicure at Kingsley Health and Beauty

Northamptonshire - Northampton

more info »

Eyelash and Brow Tint at The Nail Yard

Midlothian - Edinburgh

more info »

Tailor-Made Luxury Facial at Beauty Care

South Yorkshire - Sheffield

more info »

Back, Neck and Shoulder Massage at Beauty Worx

Somerset - Taunton

more info »

Elemis Deep Tissue Back Massage at Esandes Hair and Beauty Salon

Gloucestershire - Cheltenham

more info »

Back, Neck and Shoulder Massage at Urban Beauty

Warwickshire - Rugby

more info »

Ladies Wash, Cut and Blow-dry with Stylist at Sam Church Hair

East Sussex - Hove

more info »

Indian Head Massage or Facial at The Beauty Loft Retreat

Multiple Locations

more info »

Hair Up Styling at Deva Hair and Beauty

Cheshire - Chester

more info »

Wash, Trim and Blow-dry with Olaplex Treatment at Premier Hairdressing

Nottinghamshire - Nottingham

more info »

Wash, Cut and Blow-dry at Chesne Hair

Strathclyde - Glasgow

more info »

Pedicure with Gel Polish at Victoria Joy Beauty

North Yorkshire - York

more info »

Fake Bake Spray Tan or LVL Lashes at Lilly Nail and Beauty

Greater Manchester - Manchester

more info »

Full Set of Natural Nails at Carma Salon

Shropshire - Shrewsbury

more info »

Choice of Treatment at Serenity Beauty

Oxfordshire - Witney

more info »

Full Signature Manicure for One at Flaunt Spa

East Riding of Yorkshire - Kingston Upon Hull

more info »

Choice of Treatment for One at The Lavender Beauty Salon

Multiple Locations

more info »

Full Body Scrub for One at Eden Skye Aesthetics

County Durham - Darlington

more info »

Wash and Blow-dry with Conditioning Treatment at Innovation

Avon - Bristol

more info »

Eyelash and Eyebrow Tint at Revolution and Impression Beauty

Greater London - Barnet

more info »

Aromatherapy Facial at Bliss Health and Beauty Sheffield

South Yorkshire - Sheffield

more info »

High Definition Brows for One at Serenity Beauty Suite

Swansea - Swansea

more info »

LVL Lashes at Pzazz Hair and Beauty

Dorset - Dorchester

more info »

Choice of Massage or Facial at Revival Glasgow

Lanarkshire - Glasgow

more info »

Manicure and Pedicure at Pamper U Beauty Parlour

Leicestershire - Leicester

more info »

Treatment Choice at The Salon Lincoln

Lincolnshire - Lincoln

more info »

Beauty Flash Facial or Spa Pedicure at Tranquility Beauty Spa and Hair Salon

Essex - Basildon

more info »

Choice of Facial or Manicure at The Retreatery

West Sussex - East Grinstead

more info »

Choice of Treatments at aUK

Lincolnshire - Grantham

more info »

Cambridgeshire - Peterbrough

more info »

Holistic Facial at The Art of Beauty

Northamptonshire - Northampton

more info »

Indian Head Massage at Serenity Health And Beauty

Multiple Locations

more info »

Ladies Wash, Cut and Blow-dry or Mani Pedi at Miracles Hair and Beauty Lounge

Tyne & Wear - Durham

more info »

Back and Head Massage for One at Quintessential Hair & Beauty

Shropshire - Ludlow

more info »

Wash and Dry with GHD Curls at Cuffley Hair Studio

Hertfordshire - Potters Bar

more info »

Mini Facial for One at Jackie and Co Hair and Beauty

Multiple Locations

more info »

Ladies Shampoo, Cut and Dry at Coco Unisex Hair Studio

Middlesex - Harrow

more info »

Deluxe Pedicure at Artistic Beauty

Hampshire - Southampton

more info »

Back Neck and Shoulder Massage for One at The Wee Beauty Room

Lanarkshire - Glasgow

more info »

Massage Choice at Bom Dia Therapies

Hampshire - Eastleigh

more info »

Evening Make-up for One at Love Locks Hair & Makeup Lounge

Hertfordshire - Hertford

more info »

Back Neck and Shoulder Massage or Facial at The Shed Boutique

Dorset - Bridport

more info »

Back Neck and Shoulder Massage at The Tanning Rooms

Greater London - Enfield

more info »

Pedicure for One at Natural Gloe Health and Beauty

Middlesex - Ealing

more info »

Manicure at LEVOI Champagne Nail Bar

Northumberland - Newcastle upon Tyne

more info »

Choice of Treatment at Barnham Health and Beauty

West Sussex - Bognor Regis

more info »

Back, Neck & Shoulder Massage at Belle du Jour

Greater London - Barking & Dagenham

more info »

Luxury Facial at the Beauty Salon Ramsgate

Kent - Ramsgate

more info »

Ladies Cut and Finish at Herr Kutts Salon

Glamorganshire - Swansea

more info »

Deluxe Pedicure at Colabella Hair and Beauty

Multiple Locations

more info »

Wash, Cut and Blowdry at Headz Up

Essex - Clacton

more info »

Manicure at Gloss Hair and Beauty

Surrey - Oxted

more info »

Back, Neck and Shoulder Massage at Studio 194

Merseyside - Wallasey

more info »

Dermalogica Mini Facial at Maschio Hair and Beauty

West Yorkshire - Leeds

more info »

Pedicure at Images Beautique

Essex - Billericay

more info »

Zen Spa Pedicure at Beauty Box

Gloucestershire - Gloucester

more info »

Aromatherapy Back, Neck and Shoulder Massage at Indulgence Beauty & Nail Salon

Wiltshire - Marlborough

more info »

Spa Manicure or Pedicure with Shellac for One at Nail Divas

Cardiff - Whitchurch

more info »

Wash and Blow-dry for One at Salon A.B.V Hair and Beauty

Kent - Dartford

more info »

Skin Peel Facial for One at Skin Clinic North Wales

Flintshire - Flint

more info »

Full Body Aromatherapy Massage at Serenity Holistics Therapies & Beauty

Nottinghamshire - Retford

more info »

Acrylic Nails at Finishing Touches Hair and Beauty

Essex - Witham

more info »

Indian Head Massage or Full Body Exfoliation at Illusion's Beauty Henlow

Bedfordshire - Henlow

more info »

Dermalogica Full Facial at Glam and Go

Strathclyde - Glasgow

more info »

Discovery Facial for One at The Sapphire Salon

Berkshire - Maidenhead

more info »

Full Body Massage for One at Sun Boutique Benfleet

Essex - Benfleet

more info »

Back, Neck and Shoulder Massage or Facial at Marams Beauty Studio

Aberdeenshire - Aberdeen

more info »

Aromatherapy or Hot Stone Back Massage for One at 5 Star Pampering

Essex - Brentwood

more info »

Swedish Back Massage at Bespoke Beauty

Berkshire - Eton

more info »

Manicure and Pedicure at Pamper and Polish

Kent - Ramsgate

more info »

Back Massage with Indian Head Massage at Fay Attridge Health and Beauty

West Sussex - Chichester

more info »

Dermalogica Facial and Eyebrow Shape for One at Arabella Hair and Beauty

Warwickshire - Leamington Spa

more info »

Cut and Blow Dry with Back, Neck and Shoulder Massage at Pout2Perfection

Midlothian - Edinburgh

more info »

OPI Deluxe Manicure at Bobby Dazzlers Nails and Beauty in Aston's Beauty Clinic

Hampshire - Romsey

more info »

Choice of Massage for One at Donna Crystal Holistics

Scottish Highlands - Fort William

more info »

Choice of Treatment at Donella's Health and Beauty

Kent - Ramsgate

more info »

Salt of the Earth Manicure at Fabulous Nails and Lashes Beauty Salon

East Sussex - Lewes

more info »

Manicure for One with Mityme Beauty Therapy

Berkshire - Windsor

more info »

Bamboo or Hot Stone Massage at Celestial Healing Massage and Beauty

Leicestershire - Leicester

more info »

Cambridgeshire - Peterborough

more info »

Non Surgical Face Lift Facial by Tibby Olivier at Rachel's Violet Beauty

Berkshire - Reading

more info »

Back, Neck and Shoulder Massage or Microdermabrasion at Bespoke Beauty Boutique

Kent - Bromley

more info »

Parafin Pedicure at Gossip Girls Beauty Salon

West Midlands - Sutton Coldfield

more info »

Back Massage for One at Angels Beauty and Hair Salon

West Yorkshire - Bradford

more info »

Treatment Choice at Pampered Mind and Body

Midlothian - Edinburgh

more info »

Choice of Massage for One at Butterfly Effect Holistic Centre

Angus - Dundee

more info »

Cleanse Tone and Scrub Facial at Nubian Massage

Greater London - Brent

more info »

Manicure with Gelish Nails at Remy Beauty

Leicestershire - Leicester

more info »

Swedish Massage at the Tan and Beauty Salon

Middlesex - Harrow

more info »

Mens Hair Cut at Salon Seventy Two

Greater London - Haringey

more info »

Lash Lift at Elite Beauty For You

Surrey - Croydon

more info »

Luxury Pedicure for One at Kiri Beauty Salon

Hampshire - Havant

more info »

Full Body Massage at Elysium Beauty Rooms

Cambridgeshire - Wisbech

more info »

Choice of Treatment at Skin Hand Tonic

Greater Manchester - Stockport

more info »

Mini 10 Years Younger Facial at New Dawn

East Sussex - Brighton

more info »

Swedish Body Massage at Friday's Beauty

West Midlands - Birmingham

more info »

Mini Facial at GRB Beauty

Greater Manchester - Manchester

more info »

Deluxe Pedicure at The Works

Wiltshire - Swindon

more info »

Microdermabrasion Facial at Caroline's Hair Nails and Beauty Salon

West Midlands - Birmingham

more info »

Make-up at Caroline's Hair Nails and Beauty Salon

West Midlands - Birmingham

more info »

Back Exfoliation with Luxury Back Massage at Vitalia Beauty and Wellness

Greater London - Tower Hamlets

more info »

Northamptonshire - Northampton

more info »

Manicure or Pedicure at Bliss Beauty

West Sussex - Haywards Heath

more info »

Deep Tissue Massage at Tranquil Spa Hagley

West Midlands - Stourbridge

more info »

Root Tint at Her Cut Salon

Greater London - Barnet

more info »

Full Body Massage with Oils at Relax and Revive

Warwickshire - Bedworth

more info »

Manicure or Pedicure at Stables Spa

Berkshire - Windsor

more info »

Back, Neck and Shoulder Massage at Euphoria Hair and Beauty Salon

Greater London - Merton

more info »

Back, Neck and Shoulder Massage at Hays Hair

Northamptonshire - Daventry

more info »

Pre-Holiday Glow Body Scrub with Bubbly at Lola's Lash Boutique

Strathclyde - Glasgow

more info »

Cut and Finish at Hollands Style Council

Essex - Havering

more info »

Facial or Back, Neck and Shoulder Massage at Purity Beauty Hair and Skin Clinic

Greater London - Kingston Upon Thames

more info »

Treatment Choice at Snips and Tips

Nottinghamshire - Nottingham

more info »

Treatment Choice at Joanne's Hair and Beauty Salon

West Midlands - Birmingham

more info »

Choice of Treatment for One at Elements of Serenity

Wiltshire - Swindon

more info »

Anti-Aging Facial at Supershocks Hair and Beauty

Greater London - Hounslow

more info »

File and Shellac Polish with Cuticle Treatment at I Candy Beauty and Boutique

Avon - Bristol

more info »

Basic Manicure or Swedish Massage at Archfit Beauty

West Midlands - Birmingham

more info »

Wash, Cut and Blow-dry with Conditioning Treatment at Cutting Edge

Avon - Bristol

more info »

Full Body Scrub at Definitions Hair and Beauty

East Sussex - Hailsham

more info »

Acupressure at Natural Health Centre

Greater London - Kensington & Chelsea

more info »

Hot Stone Back, Neck and Shoulder Massage at Elexa Elegance Beauty

Glamorganshire - Swansea

more info »

Choice of Treatment at Essential Spa and Salon

Merseyside - New Brighton

more info »

Aromatherapy Half Body Massage at La Parlour Beauty

Greater London - Redbridge

more info »

Luxury Manicure, Pedicure or Swedish Back Massage at North Gulham Spa

Lincolnshire - Market Rasen

more info »

Herbal, Vitamin C or Vitamin E Facial at Beauty Sophia's Way

West Midlands - Birmingham

more info »

Half Head of Foils with Blow-dry at Salon 21

Hampshire - Portsmouth

more info »

Vitamin C Facial with Under Eye Treatment at Atelier M London

Greater London - Richmond Upon Thames

more info »

Aromatherapy Massage at Body and Mind Complementary Therapies

Lancashire - Mossley

more info »

Cut and Finish at Renaissance Hair and Beauty

West Yorkshire - Leeds

more info »

Manicure or Pedicure at Rachel Staggs at The Balcony

Surrey - Richmond Upon Thames

more info »

Luxury Pedicure at Beautiful You

Stirling - Bonnybridge

more info »

French Pedicure at Colorseum

Devon - Bideford

more info »

Cuccio Spa Manicure at Jasmin Olivia

Staffordshire - Stoke-on-Trent

more info »

Back, Neck & Shoulder Massage at Style Essence

Greater London - Lewisham

more info »

Express Gel or Polish French Pedicure at House Of Trinity

Hampshire - Southampton

more info »

Luxury Pedicure at Splitendz Beauty

Greater London - Lewisham

more info »

Hot Stone Massage Angels Sun, Hair & Beauty Salon

Greater London - Newham

more info »

Pedicure at Fabulous Nails and Beauty

Greater London - Newham

more info »

Signature Anti-Cellulite Massage at Diamante Beauty

Greater London - Barnet

more info »

Pampering Pedicure at Carrie Swain

East Riding of Yorkshire - Anlaby

more info »

Full Makeover at Cabella

Nottinghamshire - Nottingham

more info »

Root Hair Colour for One at Glowing Salon

Greater Manchester - Eccles

more info »

Taster Facial at Viauty London

Greater London - Hammersmith & Fulham

more info »

Deep Facial Massage at Total Image - Exclusive Health and Image Clinic

Lothian - Edinburgh

more info »

Back, Neck and Shoulder Massage at Tu Sei Bella

Hampshire - Milford on Sea

more info »

Hair Restyle or Semi-Permanent Colour at Biba Browns Hair and Beauty Salon

Greater London - Waltham Forest

more info »

Cut and Blow-dry with a Bright or Shiny Star at Star Salon

Multiple Locations

more info »

Wash, Cut and Blow-dry with Eyebrow Shape from a HD Specialist at Salon Rouge

Greater Manchester - Wigan

more info »

Pampering Treat at Verulamium Spa

Hertfordshire - St Albans

more info »

Choice of Massage for One at Spatium Clinic

Greater London - Harrow

more info »

Wash, Restyle and Blow-dry at Poise Hair and Beauty

Greater London - Redbridge

more info »

Full Body Massage at Beauty Secrets

West Midlands - Birmingham

more info »

Marriott Spa and Health Club Day Pass for Two

Multiple Locations

(129)

more info »

Pamper Treat for One at Tigeez

Essex - Redbridge

more info »
Pamper Treat - Smartbox by Buyagift -

£29.99
Pamper Treat - Smartbox by Buyagift -

£29.99