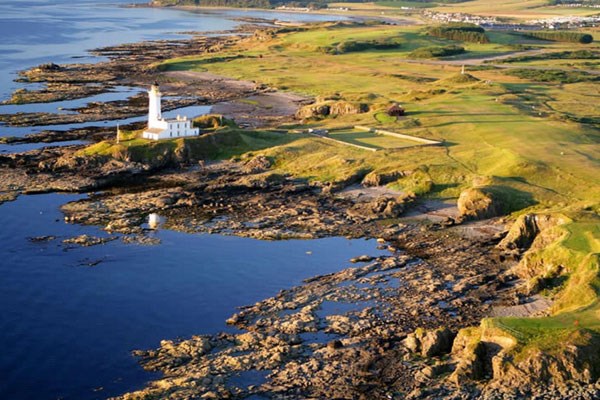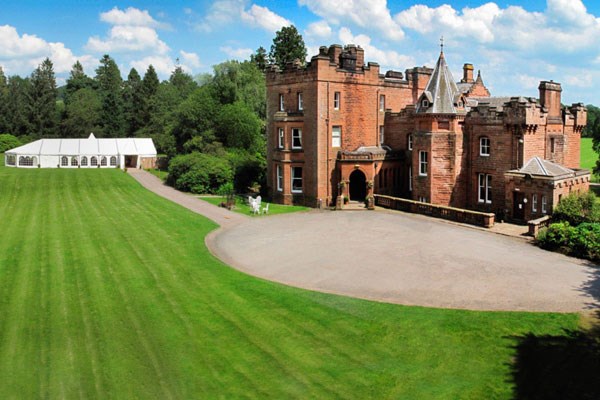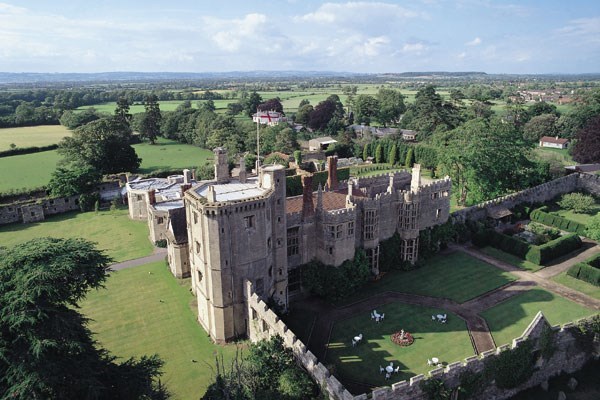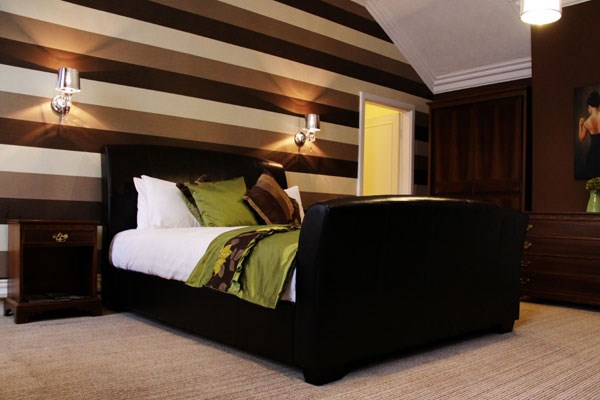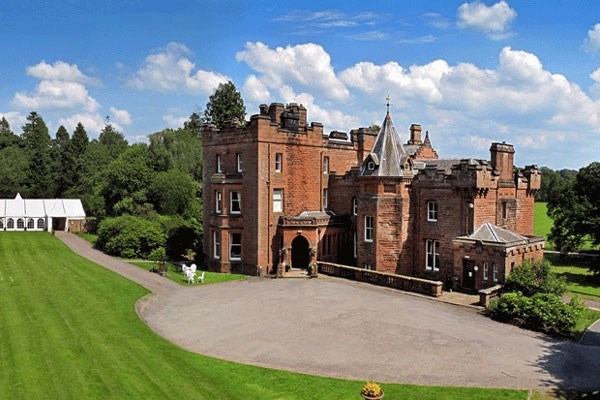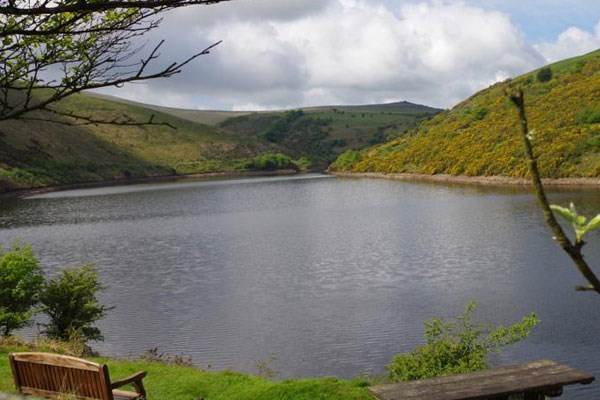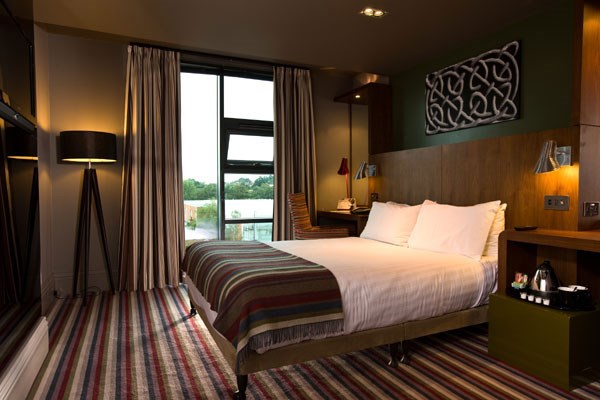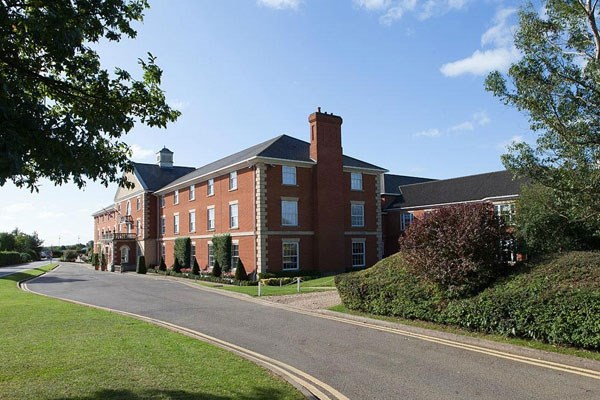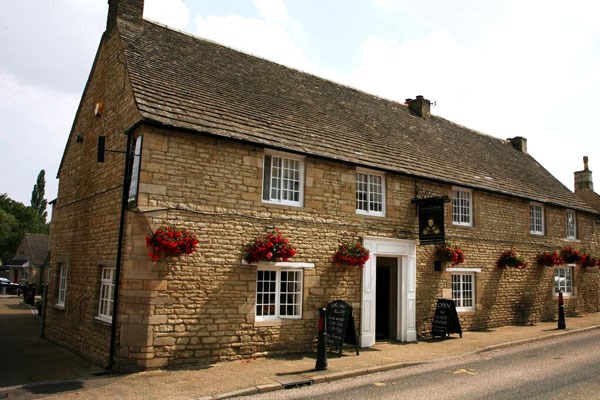 Two Night Escape with Dinner - UK Wide
Product code: 10941572
4.5 out of 5 (based on 388 reviews)
Write a review »
Great gift with 96 locations available

Select your chosen experience after you purchase

Book your chosen location
How it works
There are many locations available as part of this experience, which you can browse below.
Simply click BUY NOW to purchase this multi choice voucher, leaving your options open for now
Once you have received your voucher you can book your chosen location.
Summary
Enter a world of luxury and comfort with this deluxe two-night getaway for two at a fantastic location of your choice! Scattered across the UK, each hotel offers warm hospitality, modern amenities and cosy bedrooms. During your stay, you will be treated to a delicious dinner for two on one night as well as breakfast on both mornings. Whichever break you choose, the properties on offer are situated in some of the most enviable locations across the UK so you are sure to enjoy an unforgettable break.
Fine Print
What's included?
A two-night stay at any of the hotels shown for two people
Dinner for two on one night
Breakfast for two on both mornings
Any restrictions?
This voucher is valid for 10 months for two people
Supplements may be required for selected locations during peak periods or weekends
Please contact your selected hotel to find out information on supplement charges and dates of availability
What do I need to know?
All dates are subject to availability
Please inform the hotel of any dietary restrictions upon point of booking
Experiences available within this choice voucher
Filter Products:
Two Night Break at The Queens Head Inn with Dinner for Two

Cambridgeshire - Peterborough

more info »

Two Night Break with Dinner at Mollington Bannastre Hotel

Cheshire - Chester

(5)

more info »

Two Night Break with Dinner at The Fox Country Inn

Buckinghamshire - High Wycombe

(1)

more info »

Two Night Break with Dinner at Urban Hotel Grantham

Lincolnshire - Grantham

(2)

more info »

Two Night Break with Dinner at Craiglands Hotel

West Yorkshire - Ilkley

(26)

more info »

Two Night Stay at Quoit-At-Cross with Dinner

Devon - Tiverton

(8)

more info »

Two Night Break with Dinner at Shap Wells Hotel

Cumbria - Penrith

(6)

more info »

Two Night Stay with Breakfast, Dinner and a Bottle of Wine at Braeriach Hotel

Scottish Highlands - Inverness-Shire

(1)

more info »

Two Night Break with Dinner at Sandford Arms

Cumbria - Appleby-in-Westmorland

(1)

more info »

Two Night Dinner and Breakfast Hotel Break for Two at The Aubrey Hotel

Hertfordshire - Hemel Hempstead

(6)

more info »

Two Night Break with Dinner at Rowley Manor Country House Hotel

East Riding of Yorkshire - Cottingham

(5)

more info »

Two Night Break with Dinner for Two at Carlton Park Hotel

South Yorkshire - Rotherham

more info »

Two Night Break with Dinner at The Golden Fleece Inn

Gwynedd - Tremadog

(6)

more info »

Two Night Break with Dinner at Blazing Donkey

Kent - Sandwich

(0)

more info »

Two Night Break with Dinner at Thelbridge Cross Inn

Devon - Tiverton

(2)

more info »

Two Night Break for Two at Rob Roy Hotel with Dinner on the First Night

Stirling - Aberfoyle

more info »

Two Night Break with with Dinner on the First Night for Two at Nithsdale Hotel

Dumfries and Galloway - Sanquhar

more info »

Two Night Break with Dinner at The Manifold Inn

Staffordshire - Buxton

(7)

more info »

Two Night Stay for Two with Dinner on the first Night at Best Western Clifton Hotel

Merseyside - Southport

more info »

Two Night Break with Dinner at The Pack Horse

Devon - South Brent

(5)

more info »

Two Night Stay with Dinner and Breakfast for Two at Chimney House Hotel

Cheshire - Sandbach

(1)

more info »

Two Night Break at Betty Cottles Inn with Dinner

Devon - Okehampton

more info »

Two Night Stay with Dinner and Breakfast for Two at The Windlestrae Hotel

Central Scotland - Kinross

more info »

Two Night Stay with Dinner at Ye Olde Red Lion

East Riding of Yorkshire - Holme-on-Spalding-Moor

(2)

more info »

Two Night Stay with Dinner at The Royal Hotel Girvan

Ayrshire - Girvan

more info »

Two Night Break with Dinner at Makeney Hall Hotel

Derbyshire - Belper

(20)

more info »

Two Night Break at Best Western Rockingham Forest Hotel with Dinner

Northamptonshire - Corby

(5)

more info »

Two Night Break with Dinner at Buckerell Lodge

Devon - Exeter

(16)

more info »

Two Night Break with Dinner at The Isles of Glencoe Hotel

Scottish Highlands - Ballachulish

(2)

more info »

Two Night Break with Dinner at Blackwell Grange Hotel

County Durham - Darlington

(11)

more info »

Two Night Break with Dinner at Stoke Rochford Hall

Lincolnshire - Grantham

(1)

more info »

Two Night Break with Dinner at Carlton Riverside

Powys - Llanwrtyd Wells

(7)

more info »

Two Night Break with Dinner at Norfolk Arms Hotel

West Sussex - Arundel

(21)

more info »

Two Night Break with Dinner at Carrington House Hotel

more info »

Two Night Break with Dinner at The Pilgrim Hotel

Herefordshire - Hereford

(15)

more info »

Two Night Break with Dinner at The Dog and Partridge

Derbyshire - Ashbourne

(12)

more info »

Two Night Break with Dinner at The Ramada Resort Grantham

Lincolnshire - Marston

(5)

more info »

Two Night Break with Dinner at Village Hotel Club Edinburgh

Lothian - Edinburgh

(12)

more info »

Two Night Break at Aubrey Park Hotel with Dinner for Two

Hertfordshire - Hemel Hempstead

more info »

Two Nights with Dinner at Village Hotel Club London Watford

Hertfordshire - Elstree

(2)

more info »

Two Night Break with Dinner at Village Hotel Club Swansea

Glamorganshire - Swansea

more info »

Two Night Break with Dinner at Dubrovnik Hotel

West Yorkshire - Bradford

more info »

Two Night Stay at Harrabeer Country House Hotel with Dinner

Devon - Yelverton

(1)

more info »

Two Night Stay at Best Western The George Hotel with Dinner for Two

Staffordshire - Lichfield

more info »

Two Night Break with Dinner at Village Hotel Club Blackpool

Lancashire - Blackpool

more info »

Two Night Break with Dinner at Village Hotel Club Bournemouth

Dorset - Bournemouth

(3)

more info »

Two Night Escape with Dinner at the Stanton House Hotel

Wiltshire - Wiltshire

(1)

more info »

Two Night Break at Riverdale Hall Hotel with Dinner for Two

Northumberland - Hexam

more info »

Two Night Stay at Ty Newyd Country Hotel with Dinner

Rhondda Cynon Taff - Aberdare

more info »

Two Night Stay with Two Course Dinner at The Granary Hotel

Worcestershire - Kidderminster

more info »

Two Night Stay at Episode Hotel with 2 Course Dinner for Two

Warwickshire - Leamington Spa

more info »

Two Night Stay at Fox Country Inn with Three Course Dinner for Two

Buckinghamshire - High Wycombe

more info »

Two Night Stay at The Saracens Head Hotel with 2 Course Dinner for Two

Gwynedd - Caernarfon

more info »

Two Night Break with Breakfast and Three Course Dinner at The Pack Horse

Devon - South Brent

more info »

Two Night Break with Breakfast and Dinner at the Wortwell Hall Barn

Norfolk - Harleston

more info »

Two Night Break at George and Abbotsford Hotel with Dinner for Two

Scottish Borders - Melrose

more info »

Two Night Stay at The Sutcliffe Hotel with Dinner for Two

Lancashire - Blackpool

more info »

Two Night Stay at the Buccleuch and Queensberry Arms Hotel with Dinner for Two

Dumfries and Galloway - Thornhill

(1)

more info »

Two Night Break with Dinner at The Bay Horse Hotel

Lancashire - Carnforth

more info »

Two Night Escape for Two with Breakfast and Meal at the Camelia Hotel in Essex

Essex - Southend-on-sea

more info »

Two Night Break at Guildhall Tavern Hotel with Dinner

Clwyd - Denbigh

more info »

Two Night Stay with Dinner at The Gables Hotel

Gloucestershire - Falfield

more info »

Two Night Break with Dinner at The Queensgate Hotel for Two

Cambridgeshire - Peterborough

more info »

Two Night Stay with Dinner at Samuel Pepys Hotel for Two

Essex - Harwich

more info »

Two Night Getaway with Dinner at the King Robert Hotel for Two

Stirling - Bannockburn

more info »

Two Night Break at The West Country Inn with Dinner

Devon - Bideford

more info »

Two Night Stay with Dinner at The Whoop Hall Inn

Lancashire - Kirkby Longsdale

more info »

Two Night Gourmet Getaway with Dinner at The Gainsborough House Hotel for Two

Worcestershire - Kidderminster

more info »

Two Night Break with Dinner at Village Hotel Club Maidstone

Kent - Maidstone

(2)

more info »

Two Night Break with Dinner at Village Hotel Club Cardiff

Cardiff - Coryton

more info »

Two Night Break with Dinner at Village Hotel Club Farnborough

Hampshire - Farnborough

(2)

more info »

Two Night Break at String of Horses Inn with Dinner

Cumbria - Heads Nook

more info »

Two Night Break with Dinner at Park Inn by Radisson Cardiff City Centre

Glamorganshire - Cardiff

(11)

more info »

Two Night Break with Dinner at Buckatree Hall Hotel

Shropshire - Telford

(24)

more info »

Two Night Stay with Dinner and Breakfast for Two at The Green Hotel

Central Scotland - Kinross

(3)

more info »

Two Night Break with Dinner at The Brook Red Lion Hotel

Essex - Colchester

(3)

more info »

Two Night Relaxation Break at Ardoe House Hotel & Spa

Grampian - Aberdeen

(13)

more info »

Two Night Break with Dinner at Village Hotel Club Aberdeen

Aberdeenshire - Aberdeen

(4)

more info »

Two Night Break with Dinner for Two at Best Western Ipswich Hotel

Suffolk - IPSWICH

more info »

Two Night Stay with Dinner at Chandler's Hotel

Argyll - Isle of Bute

more info »

Two Night Break at The Crown Inn with Dinner

Shropshire - Newcastle-on-Clun

more info »

Two Night Break at The Old Mill Inn with Dinner

Cumbria - Maryport

more info »

Two Night Break at the Bridge of Cally Hotel with Dinner for Two

Perthshire - Blairgowrie

more info »

Two Night Break with Dinner at The Kings Arms

Cumbria - Penrith

more info »

Two Night Break with Dinner for Two at TyGlyn Ciliau Aeron Hotel

Dyfed - Lampeter

more info »

Two Night Break at the Urr Valley Country House Hotel with Dinner for Two

Dumfries and Galloway - Castle Douglas

more info »

Two Night Break at the New Valron Hotel with Dinner for Two

Lancashire - Blackpool

more info »

Two Night Stay with Dinner at the Beechwood Hotel

Norfolk - North Walsham

more info »

Two Night Escape with Dinner at the Fox and Hounds Country Hotel

Devon - Chulmleigh

(1)

more info »

Two Night Stay with Two-course Dinner at The Hotel Balmoral For Two

Devon - Torquay

(1)

more info »

Two Night Break at The Royal Sportsman Hotel with Dinner

Gwynedd - Porthmadog

more info »

Two Night Stay with Dinner at The Kegworth Hotel For Two

Leicestershire - Kegworth

more info »

Two Night Escape for Two with a 3 Course Meal at The Richmoor Hotel

Dorset - Weymouth

(1)

more info »

Two Night Escape with Dinner for Two at Le Clos des Entes

France - Heugueville sur Sienne

more info »

Two Night Getaway with Dinner at The Peebles Hydro Hotel for Two

Central Scotland - Peebles

more info »

Two Night Getaway with Dinner and a Glass of Wine at The Lenchford Inn for Two

Worcestershire - Worcester

more info »

Two Night Escape with Dinner at The Clarkes Hotel

Cumbria - Barrow-in-Furness

more info »
Two Night Escape with Dinner - UK Wide -

£179.99
Two Night Escape with Dinner - UK Wide -

£179.99